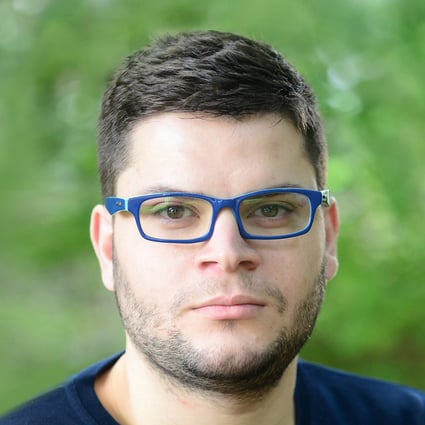 Amro Shahbari
Designer
Location
London, United Kingdom
Toptal Member Since
October 16, 2017
Amro is a product design lead and software engineer with several years of experience designing and developing web and mobile products. He's worked with various organizations from all over the world—ranging from pre-funding startups to large enterprises. For the past decade, Amro implemented product innovation and met the business goals of organizations across a broad range of industries.
Work Experience
2013 - PRESENT
Founder | Creative Director
Qordo
Managed and worked with a small team of product designers and developers working remotely.
Worked as a lead designer on the first version of the Baaz website design.
Led the design on the first version of Allmuze website design.
Pitched ideas to product managers and creative directors and presented finished projects.
Designed mobile apps for both iOS and Android platforms.
Technologies: Web Development, Web UX, Web Design, User Interface (UI), Product Design, Product Management, User Experience (UX), GitHub, Atom, Axure, Principle, Adobe Illustrator, Adobe Photoshop, InVision, Sketch, Design Leadership, Design Systems, Front-end, UX Architecture, Interaction Design (IxD), Branding, Responsive Web Design (RWD), Figma
2016 - 2017
Senior Product Designer
Wix.com
Worked in the UX team of eCommerce guild alongside product managers and software engineers.
Created the design for Wix Stores' feature that enabled link options for product images.
Crafted the design for Wix Stores' physical/digital product SEO optimizer feature.
Designed the key and strategical products related to eCommerce shipping and fulfilment.
Used Atom and CodePen to make prototypes (HTML, CSS, JavaScript).
Technologies: Web UX, eCommerce, Web Design, User Experience (UX), User Interface (UI), Product Design, JavaScript, CSS, HTML, InVision, Axure, Adobe Illustrator, Adobe Photoshop, Sketch, App UX
Education
2010 - 2012
Bachelor's Degree in Business Administration
Open University of Israel - Ra'anana, Israel