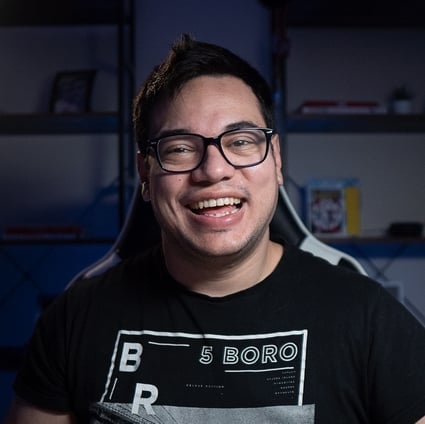 Bruno Silva
Designer
Location
Portlaoise, Ireland
Toptal Member Since
November 22, 2018
Bruno is a senior product designer passionate about creating intuitive, simple, and beautiful designs that delight users. Since 2007, he has worked on a diverse range of projects and teams of all sizes. Bruno brings a strategic approach to every stage of the design project lifecycle, including discovery research, brand identity, prototyping, user testing, user interface design, and user experience.
Work Experience
2019 - PRESENT
Senior Mobile Product Designer
Workhuman
Led stakeholders in ideation workshops applying the design thinking and design sprint frameworks.
Designed the new mobile application that helped the company increase engagement on the mobile experience.
Implemented a new UX strategy and designed the process to improve the process of the mobile team to ensure we test, learn, and iterate by using data to drive our product decisions.
Designed the new employee pulse survey product—Moodtracker—to help companies send single surveys or recurring questionnaires that would automatically generate a continuous sense of how their employees feel.
Collaborated with other designers to make sure we spread design knowledge across the company.
Technologies: Optimal Workshop, SurveyMonkey, Usertesting.com, InVision, Principle, Framer X, Abstracts, Adobe Suite, Sketch
2016 - 2017
Product Designer
Travelport Digital
Led customer and internal ideation workshops applying the design thinking framework.
Researched and analyzed the competitive landscape within our market.
Generated wireframes, interactive prototypes (InVision/Framer), high-fidelity prototype, and visual UI design mockups (Sketch).
Created a sustainable process to help the clients in usability studies and testing.
Worked collaboratively with product owners and product managers gathering clear business requirements and come up with the best solution.
Led the web design language for the main product of the company and other customers such as Singapore Airlines, and Etihad Airline using Atomic Design.
Implemented a daily check-in to make sure all of the expectations were met.
Technologies: Optimal Workshop, SurveyMonkey, Usertesting.com, InVision, Principle, Framer X, Abstracts, Adobe Suite, Sketch
2015 - 2016
Senior Product Designer
VanHack
Developed and designed the new website for VanHack,.
Designed an app (Android and iOS) to help developers to find a job, moreover, a platform with video learnings to assist in preparation to get a job abroad and relocate to a new country.
Created VanHack's logotype.
Designed the UI components for VanHack's customer platform.
Created the visual design of a web eLearning platform for developers and designers.
Implemented user research: needs and requirements, user behavior, competitive analysis, and benchmarking.
Created the icons, identity design, user interface design, and mockups.
Technologies: Sketch, Adobe Suite, InVision
2014 - 2016
Senior Art Director | Senior Product Designer
LTM Group
Led the UI/UX and web design projects for many customers.
Developed icons, identity designs, user interface designs, and mockups for Portobello's customers.
Created and implemented a pattern library and style guide.
Generated a completely responsive design.
Developed branding materials and advertising campaigns.
Technologies: InVision, Sketch, Adobe Illustrator, Adobe Photoshop
2012 - 2014
Product Designer | Art Director
RAPP Worldwide
Led the design team that relaunched the loyalty program for Shell Brother Trucker Club (Clube Irmão Caminhoneiro).
Designed for clients such as Shell Brother Trucker Club and Redecard.
Contributed designs, 2D animations, and motion prototype designs.
Managed entire projects from start to finish.
Designed a web platform for a notable Brazilian fashion brand.
Technologies: InVision, Sketch, Adobe Illustrator, Adobe Photoshop
Hype Premedia & Convergência
Led and managed the design team by establishing design processes internally in Hype Premedia and externally in a client such as Fnac Store to help to optimize the production of Fnac's catalogs.
Designed interaction and visual designs for our client based on insights from user research, ideation, and prototyping techniques.
Developed a brand identity and contributed to strategy development.
Conducted usability research and analyzed the insights to generate the best user experience.
Developed the front end using HTML, CSS, and JavaScript to help the developers' team in the process.
Technologies: InVision, Sketch, Adobe Illustrator, Adobe Photoshop
Education
2015 - 2016
Coursework Toward a Degree in Full-stack Web Development
Free Code Camp - Online
2010 - 2011
Coursework Toward a Degree in iOS Development
The Institute of Art and Ideas (IAI) - São Paulo, Brazil
2001 - 2005
Bachelor's Degree in Advertising
University of Unibero - São Paulo, Brazil
Certifications
AUGUST 2017 - PRESENT
Design Kit: The Course for Human-centered Design
Acumen
FEBRUARY 2017 - PRESENT
Management Skills for a Technical Professional
Beckinridge Training & Development