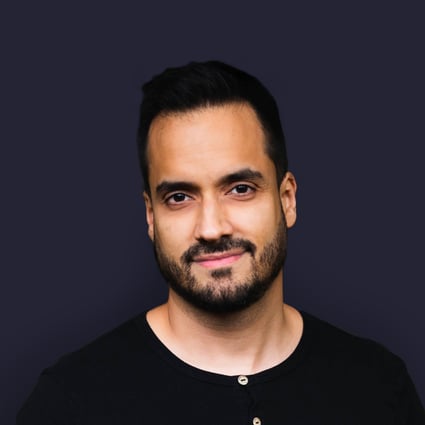 Carlos Montoya Brand
Designer
Location
Medellín - Antioquia, Colombia
Toptal Member Since
October 3, 2022
Carlos began his career in print design. In 2012 he got amazed by the digital design environment and started educating himself on UI and UX design topics. He's worked as a freelancer for a Canadian company and moved forward to full-time digital product design. Carlos considers himself a good team player and a methodical professional passionate about design.
Work Experience
2018 - PRESENT
Senior Product Designer
Globant
Designed a complete icon set for a big international animation company in Los Angeles. I also collaborated on creating and executing an icon style guide and visual system.
Participated in designing edtech products for the most adopted educational curriculum in the US. These products won accessibility and usability edtech awards.
Led and mentored five UI designers in different countries.
Participated as a product design tutor on Globant Design Center editions for 2020 and 2022.
Technologies: Figma, FigJam, Miro, Sketch, Photoshop CC, Adobe Illustrator, Principle, UI Principles, UX Design, Customer Journeys, UX Research, Usability Testing, Art Direction, Dashboards, Web App Design, User Journeys, Web App UI, Wireframing, User Experience (UX), User Interface (UI), Prototyping, Web App UX, Product Design, Dashboard Design
2021 - 2021
Senior Product Designer
GoodKind
Designed a complete admin app for campaign creators, with a design framework focused on quick product iterations.
Designed an iOS mobile app for video messaging, that is the core experience for this company, again using a fast paced design methodology focused on quick deliveries.
Managed to complete this freelance project while engaging part-time.
Technologies: Figma, Sketch, Zeplin, Miro, UX Design, Journey Mapping
2012 - 2018
UI/UX Designer
WonupShop
Designed a two-in-one eCommerce responsive app. The first part of the app is a local marketplace where small businesses can have their store, while the other part is a gamified eCommerce platform that provides great discounts.
Built a concise brand with a color palette, typography, digital guidelines, and correct logo applications.
Created a style guide to help engineers develop the most accurate product, ensuring clear documentation and states for each component.
Supported the company to get funding, attract investors, and disrupt Canada's local commerce industry.
Technologies: Sketch, InVision, Adobe Photoshop, Adobe Illustrator, Webflow, Responsive Web Design (RWD)
2007 - 2012
Senior Designer
Grafiflex
Created the visual design for packaging and branding projects with a heavy client-facing layer.
Conducted the web design and re-branding proposal for the company's website.
Mentored young designers on advanced visual design techniques.
Technologies: Adobe Illustrator, Adobe Photoshop, Sketch
Education
2000 - 2003
Associate's Degree in Advertising and Marketing
CESDE - Medellín, Colombia
Certifications
APRIL 2021 - PRESENT
Information Visualization
Interaction Design Foundation
FEBRUARY 2021 - PRESENT
Accessibility: How to Design for All
Interaction Design Foundation
AUGUST 2020 - PRESENT
Become a UX Designer from Scratch
Interaction Design Foundation
APRIL 2020 - PRESENT
Principle: Realistic Animations & Prototypes
Udemy
JANUARY 2020 - PRESENT
UI Design Patterns for Successful Software
Interaction Design Foundation
OCTOBER 2019 - PRESENT
Information Visualization: Getting Dashboard Right
Interaction Design Foundation
AUGUST 2019 - PRESENT
The Practical Guide to Usability
Interaction Design Foundation
APRIL 2019 - PRESENT
Gestalt Psychology and Web Design: The Ultimate Guide
Interaction Design Foundation
FEBRUARY 2019 - PRESENT
Design Thinking: The Beginner's Guide
Interaction Design Foundation
SEPTEMBER 2018 - PRESENT
Web Design from Scratch
Udemy
MARCH 2018 - PRESENT
User Experience Design Graduate Certificate
Udemy