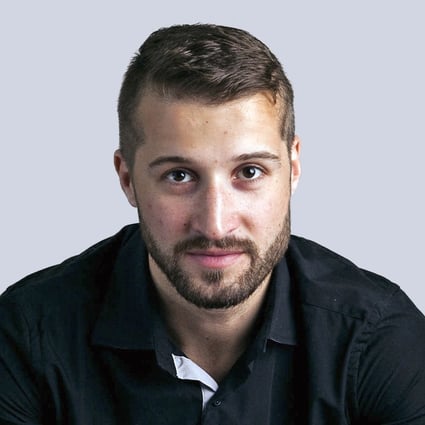 Dimitry Galamiyev
Designer
Location
Toronto, ON, Canada
Toptal Member Since
February 2, 2018
Dimitry has worked as a product design lead for various creative agencies, startups, and enterprises such as Google, Four Seasons, Hard Rock Cafe, and EY over the past decade. He has worked as a UX designer at IBM on a large-scale project that involved IBM Watson. Dimitry's most notable project was designing the Four Seasons digital guest experience, used by 1.5 million people worldwide.
Work Experience
2014 - PRESENT
UI/UX Designer
Freelance
Designed a web platform from scratch in three months for Web3 organizations to manage their treasury and complete accounting 5x faster each month.
Created an NFT marketplace in one month where anyone can sell, buy, price, and trade rare NFT memes.
Conducted user interviews to establish a product strategy for an artificial intelligence healthcare startup.
Redesigned the user interface for a web platform of an international procurement marketplace company.
Created a web dashboard for an electric vehicle charging station company.
Technologies: Adobe Photoshop, Adobe Illustrator, InVision, Sketch, Figma, Report Design, Design Systems, User Validation, Wireframing, Agrotech, Collaborative Design
2018 - 2018
User Experience Lead
Huge, Inc.
Designed an iPad and mobile application for the luxury hotel chain the Four Seasons which would allow its guests to interact with the hotel before, during, and after their trip.
Managed two junior product designers.
Contributed and led client-facing presentations.
Created a sitemap of all the pages and content for the entire application. Designed and prototyped a number of variations of the app with users.
Led the creative sessions to brainstorm all of the possibilities of the application.
Technologies: InVision, Adobe Illustrator, Adobe Photoshop, Sketch, Wireframing, Collaborative Design
2016 - 2017
User Experience Designer
IBM
Designed an IBM Watson-enabled web platform for mainframe developers and testers to oversee the performance and quality of their code.
Ran design thinking sessions with the team, clients, and end users.
Built a sitemap of all the features and content of the current and future product.
Created design principals to utilize artificial intelligence and machine learning within our app.
Conducted client presentations, user testing sessions, gathered feedback, and synthesized the findings into UX requirements.
Technologies: Adobe Photoshop, Adobe Illustrator, Sketch, InVision, Report Design, User Validation, Wireframing, Collaborative Design
2015 - 2016
Design Strategist
Architech
Created a product strategy for a large financial institution which was looking to develop a mobile mortgage application.
Ran discovery user interviews which informed the direction of the product.
Synthesized interview findings into design thinking artifacts such as personas and journey maps.
Assisted the designers in their product development process by designing wireframes and UI mockups.
Developed a product strategy for an artificial intelligent physical advertisement company.
Technologies: Adobe InDesign, Adobe Illustrator, Adobe Photoshop, InVision, Sketch, User Validation, Wireframing, Collaborative Design
2014 - 2015
Product Designer | Co-founder
The Next36
Designed a mobile and web application for home service companies to improve their customer service.
Created interactive prototypes to validate the app design before building it.
Conducted design thinking sessions within my team and our customers.
Designed a mobile application for canvassers to capture user data at the doorstep with minimal effort.
Won first place along with a $25,000 prize in the Canadian Business Model Competition.
Technologies: Adobe Illustrator, Adobe Photoshop, InVision, Sketch, Collaborative Design
Education
2011 - 2015
Bachelor's Degree in Design
Ontario College of Art and Design University - Toronto, Canada
2014 - 2014
Spent an Exchange Year in Design
Designskolen Kolding - Kolding, Denmark