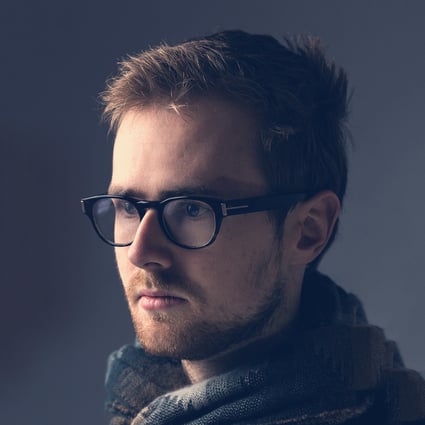 Morgan Carter
Designer
Location
Sydney, New South Wales, Australia
Toptal Member Since
March 24, 2016
Morgan is first and foremost a creative problem solver. He has spent eight years helping small businesses and startups turn complex ideas into intuitive, useful products. The products he has helped create have been used by Amazon, NASA, McDonalds, Nike, Disney, NVidia, Ford, and more. Combining his extensive design skills with strong, creative development skills allows him to deliver the full designed experience, not an approximation.
Work Experience
2019 - PRESENT
Founder and CEO
Bolstr
Built and launched MVP in under three months.
Scaled to 150 users in first month after launching.
Technologies: Sketch, Firebase, Next.js, React
2018 - PRESENT
Lead Product Designer
Sports Direct Labs
Designed, developed, and launched the first-ever enterprise eCommerce site built in React.
Led the design culture and establishment of a design team at a worldwide remote company.
Designed and developed Propflow, an internal application for managing leases. The MVP was done in eight weeks of part-time work.
Technologies: Marvel, React, Sketch
2015 - 2018
Product Designer
Freelance
Provided various freelance services to international clients, including UI/UX design, product design, and front-end development.
Technologies: Adobe Illustrator, Balsamiq, JavaScript, CSS, HTML, Adobe Photoshop
Bloc
Taught and mentored students from various career backgrounds who aspired to become designers.
Taught common methodologies and best practices for both design and web development.
Mentored students to achieve career success.
Technologies: Adobe Illustrator, Balsamiq, JavaScript, CSS, HTML, Adobe Photoshop
Deputy
Led a massive product overhaul, unifying the previous six years of product development on web, iOS, and Android.
Designed and developed a new feature allowing users to integrate Deputy with a number of other applications via Zapier.
Redesigned the marketing website with focus on the landing page.
Technologies: Adobe Illustrator, Balsamiq, JavaScript, CSS, HTML, Adobe Photoshop
Stackla
Handled all design-related issues as sole designer in this early-stage startup.
Designed and developed the public-facing social media displays for all devices - phones, computers, TVs, and massive displays. These displays have been used by the Commonwealth Games and Michelle Obama's "Better Make Room" Campaign.
Designed and developed the UI of the admin platform that allowed clients to manage and curate the content that was displayed publicly.
Carried out user testing to improve the UX of the admin platform.
Designed and created marketing materials: the marketing website, print materials, and an outsourced video.
Technologies: Adobe Illustrator, Balsamiq, JavaScript, CSS, HTML, Adobe Photoshop
2012 - 2012
Tutorial Demonstrator
University of Sydney
Taught first-year design computing students as part of a course in design programming.
Technologies: Processing
2011 - 2012
Test Analyst/Software Developer
IBM
Led a team as test manager.
Tested software for the Australian Broadband Network.
Education
2009 - 2012
Bachelor of Design Computing Degree in Human Interaction Design
University of Sydney - Sydney, Australia