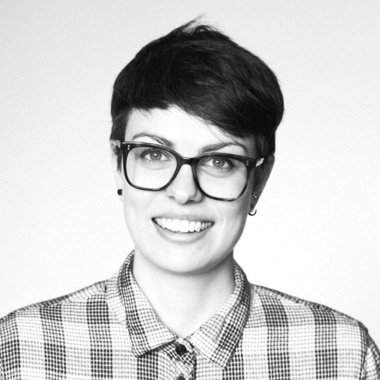 Poppy Wyeth
Designer
Location
Winchester, United Kingdom
Toptal Member Since
February 5, 2017
Poppy is a UX consultant with 3 years of agency experience and over 6 years of professional experience working in digital technology. She combines strong problem-solving skills with creative thinking to design exceptional experiences for enterprise software, SaaS applications, and responsive service design projects.
Work Experience
2016 - PRESENT
Freelance UX Consultant
Poppy Wyeth Consulting
Worked with a tourism startup, helping them refine the design of their iOS app by conducting a heuristic review and creating wireframes for necessary information architecture and user interface updates.
Ensured the the users' changes in-state (logged-in, online, etc.) were considered in a graceful way and creating a logic table to help developers integrate this in.
Refined an artificial intelligence carbon calculator startup's responsive website by conducting a heuristic review—delivering a report with suggested improvements.
Consulted on the integration of a chatbot into the website, ensuring the questions were written, linked, branched and gave feedback in a way that provided the best experience for the user.
Worked with an agency working with a US health insurance provider.
Conducted research on the healthcare landscape—producing a user community map which was used to identify user interview opportunities.
Assisted in the creation of interview scripts and the distillation of personas from interview recordings.
Technologies: Axure, OmniGraffle
2014 - 2016
Senior UX Consultant
BAE Systems Applied Intelligence
Performed user research for an educational SaaS platform, including: research planning, stakeholder workshops, interview script writing, user interviewing, analyzing and synthesizing themes, creation of personas and user journeys, and a presentation to the project team.
Led one stream of the UX design for the redevelopment of a business critical software application supporting the marine department of an insurance company, creating high fidelity wireframes.
Led the UX design for a hotel company, working with a visual designer in a small agile team to make improvements to the existing site and added a new functionality based on user feedback.
Redesigned a responsive mobile-first website, using atomic theory, for a telecoms company, shifting the experience from simply functional to a more exciting and engaging one—building stronger digital relationship with the customers.
Developed a best-in-class user experience—supporting a telecoms cross-sell and acquisition strategies across all segments for its UK business website. I worked in a team to develop a working interactive and responsive prototype and a refreshed site map.
Contributed to work that caused, within 2 months of launch, a reported reduction of 20% to the bounce rate, the time spent on the home page has increased by 20% and the number of call back requests generated has increased from 25-30 a month to over 600 a month.
Designed the next release of a responsive web application for a telecoms company that helps their customers make better choices regarding their data.
Designed also a customer-facing desktop application was designed in parallel for use of customer service agents assisting customers via the telephone.
Made design decisions while working closely with technical architects to validate that the solution would work due to the fact that both systems were extremely complex in terms of the data being displayed and the logic behind it.
Redesigned a system for government for the creation of reports.
Redesigned a system for banks to read, create alerts for, tag, upload, and assign permissions to view industry documentation.
Technologies: Axure, OmniGraffle
2012 - 2014
Client Services Manager
Durable Digital
Managed and designed within a team on a responsive eCommerce site for a new luxury skincare brand and a stand-alone web app to be used on multiple platforms.
Designed a new functionality to be added to an existing business critical scheduling system. The updates allowed for increased sophistication of scheduling of advertising campaigns and content on their network of screens.
Worked closely with the users; we held research workshops to understand user needs and current usability issues.
Translated user needs into an interactive prototype using ProtoShare. As this is a complex workflow, the application emphasis was on keeping the interface as simple as possible and using techniques such as progressive disclosure.
Technologies: ProtoShare
Education
2006 - 2009
Bachelor of Arts (First Class with Honors) in Mathematics
Oxford University - Oxford, UK