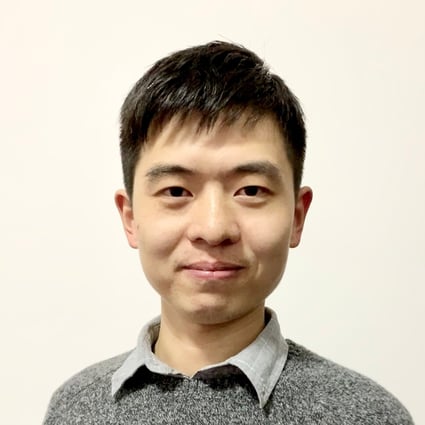 Shengfan (Frank) He
Designer
Toptal Member Since
November 20, 2020
Frank has been designing interactive web, mobile, and IoT products for eight years. His most recent accomplishment was designing a complex CRM data platform at Salesforce, which is helping B2C companies around the world to build their customer 360 vision. Frank uses his design expertise to turn complicated problems into delightful, consumer-grade experiences for enterprise users in industries that are going through digital transformation.
Work Experience
TikTok
Managed and grew a team of talented designers to design the TikTok platforms for both the TOC mobile APP and TOB web applications that power the awesome experience for billion of users across the globe.
Handled end-to-end product design for TikTok's Q&A feature to enable creators to interact regarding questions and topics on the platform by posting videos.
Designed the operation platform for the TikTok local Operations team to manage creators and posts and boost content to meet operational needs and more.
Technologies: Figma, Photoshop CC, HTML, CSS, JavaScript, UI Design, UX Design, System Design, Dashboard Design, Dashboards, UX Research, Wireframing, B2B, B2C, Website Redesign, Design Leadership, Consumer-facing Product Design, B2B2C, Business to Business to Consumer (B2B2C), Web App Design, Web App UI, Web App UX, User Experience (UX), User Interface (UI), User Interviews, Design Systems, Interactive Prototypes, Web Applications, UX Strategy, User Journeys, Mobile Design, Geolocation, Agile, User Flows, Product Benchmarking, Mobile UX, Audits, UX Wireframes, Annotated Wireframes, UI Components, Layout Design, MVP Design, Best Practices in Design, Responsive Web Design (RWD)
2016 - 2020
Senior Product Designer
Salesforce
Led the product design of a customer data platform (CDP) for the world's largest CRM system. Features include data ingestion, segmentation, activation, and customer data insights.
Created a UI framework for configuring various data entries and customer interaction activities in a marketing automation product.
Designed multiple complex UI components and defined the behaviors in the Lightning Design System.
Built an API-based message-sending feature in the Salesforce Marketing Cloud.
Created a hub-and-spoke UI framework for multi-step user tasks with sub-steps and standardized the design for different products.
Technologies: CRM Systems, Salesforce, CSS, HTML, Adobe Photoshop, JavaScript, Abstracts, InVision, Sketch, UI Design, UX Design, Adobe, System Design, Dashboards, UX Research, Wireframing, B2B, User Journey Maps, Design Leadership, B2B2C, Business to Business to Consumer (B2B2C), Design Sprints, Web App Design, Web App UI, Web App UX, User Experience (UX), User Interface (UI), User Interviews, Design Systems, Interactive Prototypes, Web Applications, UX Strategy, User Journeys, Agile, Front-end, User Flows, Product Benchmarking, Audits, Heuristics, UX Wireframes, Annotated Wireframes, UI Components, Layout Design, MVP Design, Best Practices in Design, Responsive Web Design (RWD)
MutualMobile
Redesigned the mobile experience of the BSXInsight wearable device by providing more useful information during workouts.
Designed the onboarding experience for the mobile user to connect the wearable device and set up the training goals wisely.
Created an interactive analytical view of the workout result to visualize the training performance based on the user's goals.
Redesigned the BSXInsight website and created the online shopping flow on the site.
Technologies: Principle, CSS, HTML, Figma, Photoshop CC, Adobe Illustrator, Sketch, Adobe, B2C, User Experience (UX), User Interface (UI), User Journeys, Mobile Design, Agile, User Flows, Audits, UX Wireframes, Layout Design, Best Practices in Design
2013 - 2014
Head of Design
Xiguo
Discovered and developed the design opportunity related to notifications about campus events through user research and product analysis, then designed the overall user flow.
Designed the mobile user experience as a novel product feature for users to manage notifications in the context of a college campus in China.
Designed the branding of the app, including the color theme, iconography, and some typography.
Created all the UI design assets and performed QA on the UI design quality for the development of iOS and Android mobile apps.
Shipped the product in nine months—from an idea to implementation—and achieved 50,000+ downloads on the App Store.
Technologies: Mobile UI Design, A/B Testing, User Research, Iconography, Xcode, Adobe Illustrator, CSS, Photoshop CC, HTML, UX Research, B2C, Design Leadership, Consumer-facing Product Design, User Experience (UX), User Interface (UI), User Journeys, Mobile Design, Mobile UX, UX Wireframes, Layout Design
Education
2016 - 2019
Professional Studies Program in Product Management & Front-end Development
New York University - New York, NY, USA
2014 - 2016
Master's Degree in Human Computer Interaction (HCI)
Indiana University Bloomington - Bloomington, IN,USA
2006 - 2010
Bachelor's Degree in Mechanical Engineering
Nanchang Institute of Technology - Nanchang, China