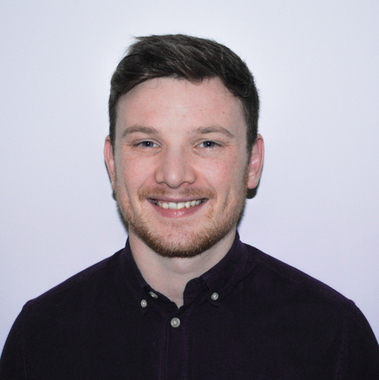 Tom Kendrick
Designer
Location
Llandrindod Wells, United Kingdom
Toptal Member Since
January 29, 2018
Trained in industrial design, Tom has been working for more than four years in UX with clients such as Aon and Hitachi. He is comfortable working within tight timeframes and collaborating with global teams. He can align user needs with business requirements and has a track record of successful products that deliver real value to businesses—having worked in agencies, freelancing, and consulting with start-ups and multinationals. Tom's experience has given him the confidence to tackle any project.
Work Experience
2019 - 2020
Senior UX Consultant
Virtusa
Led the design of a core open innovation platform that allows collaboration and rapid innovation between fintech and financial institutions through an API marketplace, community, and sandbox.
Built a modular platform where components can be 'plugged in' when needed. Developed complex user flows and a AAA WCAG compliant design system based on user feedback in order to accommodate this.
Collaborated with high-value clients on their own builds based on the core platform. Ran workshops/organized sprints and attended user research sessions.
Technologies: InVision, Adobe CC, Sketch
Discovery Design
Revamped a website for a large web hosting service—attracting over 50,000,000 visitors to the website yearly.
Developed a full brand for a car dealership including logo, brand colors, brand typography, and website development.
Redeveloped an estate agency's image through creating a bespoke new website and full branding package.
Constructed a platform for a garage door wholesaler that digitalized their company—allowing salesmen to order new products on the move.
Developed a fully responsive website for an outdoor adventure center to increase engagement with users and attract more visitors to the center.
Technologies: Coda, CSS, HTML, Adobe InDesign, Adobe Illustrator, Adobe Experience Design (XD), Adobe Photoshop
Iconet Ltd
Worked with two other designers on the Nocura Mask by Polyphotonix, a sleep mask for patients with diabetic retinopathy. The role was heavily focused on research into materials and ergonomics as well as rapid prototyping and testing.
Participated in an exploratory project with Lakeland, looking at how 3D printed chocolate and sugar could be integrated into their and stores. The role was primarily based on customer trends, the viability of service, and technology integration.
Worked as part of a team to develop a sustainable approach to single-use roll-up banners. We developed and iterated models of the product to create a roll-up banner that could be manufactured out of nothing more than cardboard and an elastic band.
Technologies: Industrial Design, Service Design, Research, Sketching, SOLIDWORKS, Adobe CC
2014 - 2014
Industrial Design Intern
Mehnert Corporate Design
Participated in the design of the FRITZ! Dect 210, an outdoor power socket adapter for AVM. I primarily worked on the early stages of this project, producing initial research, sketches, models, and conceptual CAD prototypes/renders.
Led the redesign of a multi-functional surgical display for a Chinese client with guidance from senior designers. My role included research, sketches, development of 2D and 3D concepts, material selection, and presentation skills.
Assisted senior designers on multiple projects with Wilo. My responsibilities included sketching, physical models, conceptual photoshop renders, product renders and imagery, small CAD projects, and building presentations for client feedback.
Technologies: Prototyping, Sketching, KeyShot, SOLIDWORKS, Adobe CC
Education
2012 - 2016
2:1 Bachelor of Arts Degree with Honors in Design for Industry
Northumbria University - Newcastle upon Tyne, England