How does one secure a vast, distributed network of tech talent? There are three ways of doing this: the right way, the wrong way, and the Toptal way. Today, we will be discussing the latter, and unveiling our plans for a comprehensive overhaul of our onboarding and authentication procedures.
In this post, Toptal Technical Editor Nermin Hajdarbegovic will help you get acquainted with our brand new processes. Since all Toptalers will be required to use our new security platform, we encourage you to comment and contribute to our efforts.
12 minute read
Continue Reading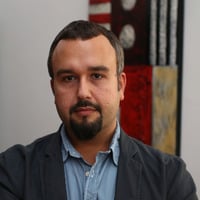 Passwordless authentication has been the Holy Grail of security for years, but progress has been painfully slow. Until a few years ago, the technology to implement passwordless logins on a grand scale simply wasn't available.
However, the industry juggernaut is slowly but surely changing this. There are a few technical, legal and even ethical considerations to take into account, but be as it may, biometric, passwordless authentication is here to stay.
10 minute read
Continue Reading
World-class articles, delivered weekly.
Join the Toptal® community.