Whether you're creating a virtual storefront, deploying an app, or simply doing some third-party testing and development, chances are you need some server muscle. The good news is that there is a lot to choose from. The hosting industry may not be loud or exciting, but it never sleeps; it's a dog eat dog world, with cutthroat pricing, a lot of innovation behind the scenes, and cyclical hardware updates.
In this article, we take a look at hosting options for freelance software engineers: PaaS, Cloud, VPS, dedicated, and more.
11 minute read
Continue Reading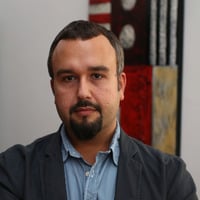 Clouds must be efficient to provide useful fault-tolerance and scalability, but they also must be easy to use.
CloudI (pronounced "cloud-e" /klaʊdi/) is an open source cloud computing platform that is most closely related to the Platform as a Service (PaaS) clouds. CloudI differs in a few key ways, most importantly: software developers are not forced to use specific frameworks, slow hardware virtualization, or a particular operating system. By allowing cloud deployment to occur without virtualization, CloudI leaves development process and runtime performance unimpeded, while quality of service can be controlled with clear accountability.
9 minute read
Continue Reading
World-class articles, delivered weekly.
Join the Toptal® community.