Beer and Code Prishtina #2
Prishtina, Kosovo
Website:
Contact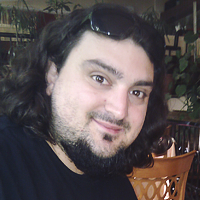 Event leader:
Ivan Majstorovic
Email:
Skype:
Where
Prishtina
When
Apr 9,
2015
About the event
Toptal is sponsoring Beer and Code Prishtina, a bi-weekly event in Kosovo, where local and foreign speakers are covering hot topics from the software development industry.
Speakers of this edition are:
Ermir Suldashi: Tetris in Javascript and Canvas Ermir will implement a simple implementation of the popular video game Tetris. During his lecture you'll learn about the basics of game engine development.

Vasil Grozdanoski: How Drupal became best CMS and why you should use it Vasil is a software developer and co-organizer of Drupal Camp in Macedonia.
Location
Rexhep Mala, Prishtina, Kosovo
Want to get involved?
Organizing and curating Toptal events takes a lot of work, but it's certainly rewarding. We welcome all Toptalers who are excited about organizing and executing awesome events in their city. These events are great for meeting tech leaders, making new connections, and helping your community to grow. Sign up here or contact community@toptal.com for more information.
Share the event with friends
Check out our upcoming events all over the world