Devs Beyond Borders: <br/eak>poverty hackathon
Toronto, Canada
Confirm your attendance:
RSVP
Contact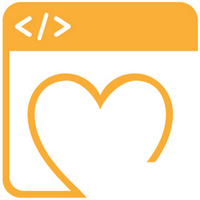 Event leader:
Devs Beyond Borders
Email:
Where
Toronto
When
Nov 20–22,
2015
About the event
Toptal is honored to be working with Devs Beyond Borders for the <br/eak>poverty hackathon.
Join Toptal Mentors and 200 amazing developers for a hackthon happening simultaneously in Toronto, Canada and Nairobi, Kenya where we work together to build scalable solutions in education, business and farming for people in developing countries.
Learn more and join the community at devsbeyondborders.org/breakpoverty
Location
366 Adelaide St W Toronto, ON M5V 1R9, Toronto, Canada
Want to get involved?
Organizing and curating Toptal events takes a lot of work, but it's certainly rewarding. We welcome all Toptalers who are excited about organizing and executing awesome events in their city. These events are great for meeting tech leaders, making new connections, and helping your community to grow. Sign up here or contact community@toptal.com for more information.
Share the event with friends
Check out our upcoming events all over the world