Banja Luka Dev Meetup February
Banja Luka, Bosnia and Herzegovina
Website:
Confirm your attendance:
RSVP
Contact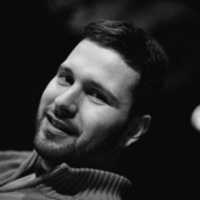 Event leader:
Tomislav Capan (recruiter)
Email:
Where
Banja Luka
When
Feb 6,
2016
About the event
Toptal is supporting developer communities all around the world. The Banja Luka developers community is growing, and they have big plans for the future.
Every month the BL Dev community has meetups. This months speaker is Tomislav Capan from Toptal who will talk about JavaScript, Node JS and freelancing within the Toptal network.
If you are a freelancer, developer, tech lover as we all at Toptal are, join us on February 6th at BLC Banja Luka College.
Please RSVP to give us a head count. For all questions regearding the event please contact Tomislav Capan.
Photo Review
Location
BLC Banja Luka College, Miloša Obilića 30, Banja Luka, Bosnia and Herzegovina
Want to get involved?
Organizing and curating Toptal events takes a lot of work, but it's certainly rewarding. We welcome all Toptalers who are excited about organizing and executing awesome events in their city. These events are great for meeting tech leaders, making new connections, and helping your community to grow. Sign up here or contact community@toptal.com for more information.
Share the event with friends
Check out our upcoming events all over the world