Toptal Roadtrip South America: Toptal and Space 242 Tech Night
São Paulo, Brazil
Contact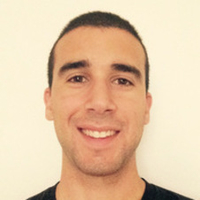 Event leader:
Dror Liebenthal
Email:
Skype:
Where
São Paulo
When
Feb 26,
2016
About the event
During our Toptal Roadtrip in South America, we will be supporting tech communities and universities all around South America and organizing events. As part of that mission, on February 26th, we're proud to be partnering with Space 242 in São Paulo to organize the Toptal and Space 242 Tech Night.
The event will feature a talk How Freelancing and Remote Work are Changing the World from Dror Liebenthal, Toptal Head of Marketing & Communications. This event is a great way for developers to connect with some Toptalers, learn more about the screening process, and get answers for any questions they may have Toptal.
After the event we'll grab some snacks and drinks sponsored by Toptal so please RSVP to give us an accurate head count.
For questions regarding this event, or if you are a non-Toptaler who would like to attend, please contact Dror Liebenthal.
Location
Space 242 Coworking, R. Estados Unidos, 242 Jardins , São Paulo, Brazil
Want to get involved?
Organizing and curating Toptal events takes a lot of work, but it's certainly rewarding. We welcome all Toptalers who are excited about organizing and executing awesome events in their city. These events are great for meeting tech leaders, making new connections, and helping your community to grow. Sign up here or contact community@toptal.com for more information.
Share the event with friends
Check out our upcoming events all over the world