Toptal Road Trip Eastern Europe: Hive61 #34 on Marketing & Kids
Poznan, Poland
Website:
Confirm your attendance:
RSVP
Contact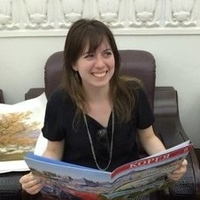 Event leader:
Asia Lindsay
Email:
Where
Poznan
When
Oct 13,
2016
About the event
During the Toptal Road Trip Eastern Europe, we will be supporting tech communities all around Europe and organizing events. As part of that mission, on October 13th, we will be in Poznan to support the next Hive61 Meetup.
Hive61 is a series of meetups of Poznan's Startup and Business Community. Every meetup has keynote speakers sharing stories about their projects, ideas and experiences. This time the focus will be on Marketing & Kids.
Use this opportunity to find out more about our Toptal Road Trip in Eastern Europe and how you can join in! The event will be a great way for developers to connect with some Toptalers, learn more about the screening process, and get answers to any questions you may have.
The event will take place at Słodownia +1 Stary Browar.
If you have any questions, please contact Asia Lindsay.
Photo Review
Location
Słodownia +1 Stary Browar , Półwiejska 42, Poznan, Poland
Want to get involved?
Organizing and curating Toptal events takes a lot of work, but it's certainly rewarding. We welcome all Toptalers who are excited about organizing and executing awesome events in their city. These events are great for meeting tech leaders, making new connections, and helping your community to grow. Sign up here or contact community@toptal.com for more information.
Share the event with friends
Check out our upcoming events all over the world