Toptal Speaker: TechChill 2017
Riga, Latvia
Website:
Confirm your attendance:
RSVP
Contact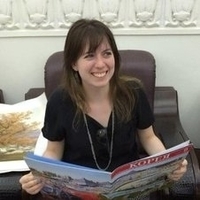 Event leader:
Asia Lindsay
Email:
Where
Riga
When
Feb 9–10,
2017
Speakers
About the event
TechChill is the main annual startup meeting place in Riga that has grown from a few hundred techies to a two-day event bringing people together from the startup community. The next TechChill will be held on February 9th and 10th at the National Library of Latvia.
Focusing on the experiences, insights at the core of startup life as well as the human side of tech, speakers range from promising startups with passionate ideas to experienced entrepreneurs. One of the event's speakers will be Asia Lindsay, Europe Community Lead at Toptal, who will talk about "The Tangible Benefits of Community".
For more on the event, please see the website or contact Asia Lindsay.
Photo Review
Location
National Library of Latvia, Mūkusalas iela 3, Riga, Latvia
Want to get involved?
Organizing and curating Toptal events takes a lot of work, but it's certainly rewarding. We welcome all Toptalers who are excited about organizing and executing awesome events in their city. These events are great for meeting tech leaders, making new connections, and helping your community to grow. Sign up here or contact community@toptal.com for more information.
Share the event with friends
Check out our upcoming events all over the world