Toptal Community Gathering: Sarajevo
Sarajevo, Bosnia and Herzegovina
Contact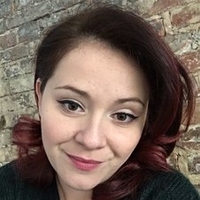 Event leader:
Ines Avdic-Zekic
Email:
Skype:
Where
Sarajevo
When
Apr 22,
2017
About the event
Toptal is organizing a community gathering on April 22nd at Kino Bosna, one of the oldest cinemas in Sarajevo, built in 1928, for the entire Sarajevo community and our guests coming from Zagreb, Osijek, Belgrade, Prague, and Cordoba.
At the event, you'll have the opportunity to connect with other Toptalers from all over the world, meet some core team members who are in town, and learn more about Toptal.
Please RSVP to give us an accurate head count. This event is open to anyone who is interested in Toptal. If you have any questions, please contact the event organizer, Ines Avdić-Zekić.
Location
Kino Bosna, Alipašina 19, Sarajevo, Bosnia and Herzegovina
Want to get involved?
Organizing and curating Toptal events takes a lot of work, but it's certainly rewarding. We welcome all Toptalers who are excited about organizing and executing awesome events in their city. These events are great for meeting tech leaders, making new connections, and helping your community to grow. Sign up here or contact community@toptal.com for more information.
Share the event with friends
Check out our upcoming events all over the world