DEV. BG: The Story of One Digital Nomad
Sofia, Bulgaria
Website:
Confirm your attendance:
RSVP
Contact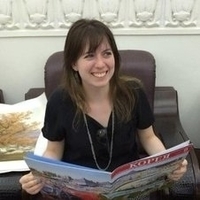 Event leader:
Asia Lindsay
Email:
Where
Sofia
When
Jun 26,
2017
About the event
Toptal supports developer communities all over the world and in June, we are partnering with Dev.bg and the IT Freelancers And Digital Nomads Group in Sofia for the The Story of One Digital Nomad.
Schedule:
7:30 PM - 8:00 PM "The story of one digital nomad- 12 countries in 1 year" with Puneet Sutar, Full Stack Developer and a digital nomad.

8:00 PM - 8:15 PM Q&A session.

8:15 PM - 9:00 PM Networking.
The event will take place at Betahaus Sofia. For more information on the event, please visit the event website.
Location
Betahaus Sofia, Krum Popov 58, Sofia, Bulgaria
Want to get involved?
Organizing and curating Toptal events takes a lot of work, but it's certainly rewarding. We welcome all Toptalers who are excited about organizing and executing awesome events in their city. These events are great for meeting tech leaders, making new connections, and helping your community to grow. Sign up here or contact community@toptal.com for more information.
Share the event with friends
Check out our upcoming events all over the world