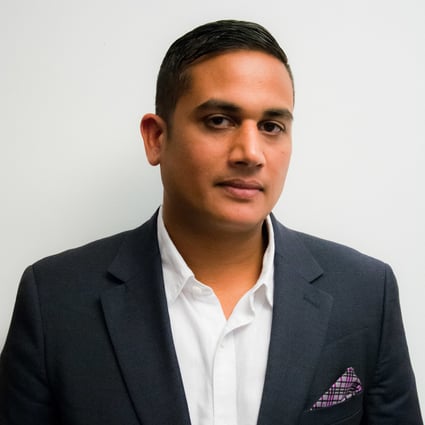 Aarish Shah
Finance Expert
Location
London, United Kingdom
Toptal Member Since
May 12, 2017
Aarish's led businesses for over a decade and currently works across a number of early-stage ventures as a finance director. He's also executed greenfield projects and secured over $10 million in venture, debt, and working capital funding. He now freelances to tackle a variety of business challenges and to help technology startups and scale-up founders understand and model their financial needs, secure investments, and build scalable businesses.
Industry Expertise
Education
Finance
Venture Capital & Private Equity
Manufacturing
Financial Modeling
Startups
Trading
Lean Startups
Software Expertise
Xero.com
Work Experience
EtonX
Secured over £3 million in funding from institutional investors; built a 5-year financial model and strategic pitch deck for an early stage EdTech venture.
Provided monthly strategic reporting to the board, including a financial analysis, a non-financial dashboard, and milestone reviews.
Defined the structure of UK and China operations, secured a commitment of £500,000 to capitalize a Chinese subsidiary.
Investigated and advised on the tax structure of local and overseas operation—leading to a change in the business model and reduction in tax burden by around 10%.
Assessed and advised on regulatory and licensing issues in China—resulting in a pivot from B2C to B2B2C business model to remain compliant.
Drove the business development by 55% YoY growth from £400,000 annual revenue at launch to £600,000+ in the second year of trading.
Managed a £2 million Opex budget spanning operations, technology development, IP and content development, and the Chinese operation.
Proposed a restructuring of the business creating annualized savings of over £500,000.
Focus areas: Budgeting, Revenue & Expense Projections, Investor Relations, Pitch Decks, Financial Reporting, Capital Structure Analysis, Investor Presentations, Cash Flow Forecasting, Fundraising, Financial Planning & Analysis (FP&A), Strategic Planning & Execution, Strategy
Eighteen70
Accepted into the first cohort of the Founders Factory—a multi-sector incubator and accelerator led by Brent Hoberman and Henry Lane-Fox of LastMinute.com with backing from Holtzbrinck, the Guardian Group, L'Oreal, Aviva, easyJet, and other institutions.
Built a strategic financial model including a DCF to defend valuation, developed a pitch deck and investment teaser for a seed raise of £1 million, and attended investor pitches with the CEO to provide support on financial matters.
Advised shareholders on growth opportunities in the Edtech sector—proposing a partnership model to scale business into multiple global territories.
Managed investor relations—including monthly financial analysis, reporting against milestones and advising on ongoing funding of joint venture operation. Over £800,000 of funding deployed over 12 months of operations.
Managed the Opex of £500,000 per annum and proposed and implemented a move away from third party software development partner to in-house model; realized over £200,000 of annual savings for the business.
Worked with external legal advisors to implement an employee "shares-for-rights" scheme providing equity to the founding team.
Advised shareholders on exit strategies—leading to the strategic exit of subsidiary and the sale of technology IP to an institutional partner—allowing for the full coverage of liabilities and a return of capital to investors.
Worked with the board of directors and external advisers to liquidate the company after the exit.
Focus areas: Pitch Decks, Strategy, Financial Modeling, Strategic Planning & Execution, Financial Reporting, Investor Relations, Investor Presentations, Cash Flow Forecasting, Budgeting, Fundraising, Financial Planning & Analysis (FP&A)
Macmillan Digital Education
Advised on the commercial structure of a joint venture entity, including a subsidiary holding and tax position.
Reviewed and updated the financial and commercial model; built out a 5-year projection for growth business targeting £10 million steady state sales on a single product and market strategy.
Managed investor relations—including monthly financial analysis and reporting against milestones.
Advised the CEO on appropriate governance and controls, and set up processes for procurement, HR, IT, and other functions.
Developed commercial contracts suitable for Chinese entities to secure £400,000 of revenue.
Focus areas: Cash Flow Forecasting, Capital Structuring, Commercial Finance, Investor Relations, Financial Modeling, Financial Planning & Analysis (FP&A)
2006 - 2015
CEO, Group CFO
Pacific Foam Group
Negotiated a cash settlement of $4.5 million insurance claim with no commitment to purchase replacement assets. Funds were deployed to settle the debt and as an extraordinary return to shareholders.
Undertook a strategic revenue and margin review for household consumer product operation and grew the branch revenue by 300% in year 1 to $5 million—leading to $1 million in profit.
Restructured a $10 million property portfolio and leveraged for additional debt facilities of around $1 million. Advised the board of directors on a rental program leading to a 5-time increase in rental income to $250,000 from 2 residential properties and $250,000 from 1 commercial property. Utilized other residential properties to house expatriate staff for annualized savings of $150,000.
Secured $5 million+ of long-term and working capital debt facilities to push growth through a ramp up of inventory and finished goods, allowing for better servicing of a fragmented market.
Managed a total senior expatriate team of 15, a total cost to the company of circa $1.5 million. Recruited general managers from senior positions in companies such as Smorgens and Visy Packaging.
Advised shareholders on various M&A deals of up to $10 million in total value—ranging from local competitors to service businesses. Using DCF and a comparative analysis of adjacent businesses, ultimately advised shareholders not to proceed based on inflated valuations and poor return prospects.
Analyzed revenue, pricing, gross margin, and product range on a continuous basis and grew the gross profitability from 35% to 50% by focusing on high value, high volume products, moving towards in-house manufacturing in some instances, and focusing on higher margin services in others.
Restructured the commodity manufacturing operation; realized a $1 million of annualized savings, improved the top line and margins, and took the business to profitability.
Led an investment appraisal process for a greenfield manufacturing plant; negotiated finance facilities of $1 million for working capital and the procurement of equipment. Launched with an annual revenue of $1 million.
Provided monthly and annual reporting to the board of directors and shareholders, including a completion of external audits, a 5-year forecast, a dividend plan, and a presentation of the past year's performance.
Created dashboards for the sales and production teams for near real-time monitoring of manufacturing output and sales run rates.
Negotiated terms with suppliers—reducing working capital requirements and annualized savings of 2% on raw materials.
Focus areas: Profitability Analysis, Debtor & Creditor Management, Bank Debt Raises, Debt Capital Markets, Fundraising, Pitch Decks, Financial Modeling, Investor Relations, Investor Presentations, Working Capital Management, Capital Investment Appraisals, Capital Raising, Budgeting, Strategy, Financial Planning & Analysis (FP&A), Mergers & Acquisitions (M&A)
2004 - 2006
Global Business Area Controller
Deutsche Bank
Acted as a business partner to the UK back office functions spanning facilities, credit risk management, operational risk management, and market risk management.
Streamlined cascade reporting through the development of macro-driven spreadsheets, reducing the time of month-end closing.
Drove reporting from SAP financials and worked with a reporting team to ensure static data maintenance.
Worked with business area leads to develop activity-based costing models and inputs and to ensure monthly cost cascade to front office departments.
Analyzed the profit and loss statements and balance sheet; advised business area leaders on the appropriate treatment of costs.
Focus areas: Business Partnerships, Costing, Financial Reporting, Budget Controls, Data
2002 - 2004
Team Leader AP/ER
Nortel Networks
Performed EMEA-wide reconciliations and reporting of bank balances and accounts payable ledgers; worked with senior finance heads on balance sheet reviews and the minimization of reconciling items.
Created automated foreign exchange revaluation and journals using business objects and Excel in order to streamline the month-end close from over a week to a single-day reporting.
Managed a team of accounts payable clerks—training them on Oracle financials and maintaining SLAs on invoice processing, "invoices on hold," and supplier payments with internal clients.
Produced desktop procedures to drive efficiency in the accounts payable department and to increase productivity whilst minimizing data entry errors.
Assisted in development of Sarbanes Oxley compliance procedures and reporting. Worked with a US-based internal audit team to produce and execute compliance processes.
Focus areas: Internal Audits, Financial Planning & Analysis (FP&A), Working Capital Management, Debtor & Creditor Management
PriceWaterhouseCoopers BPO
Recovered £20+ million in duplicate and overpayments made as a result of a failed systems implementation. Negotiated with third party suppliers and sought approval from finance leads to reduce or write-off irrecoverable balances.
Reconciled multiple accounts payable bank accounts across Nortel Networks EMEA and spanning several years. Analyzed and resolved reconciling items in consultation with finance leads.
Maximized 0% error data entry and was responsible for processing over 300 invoices per day; submitted for approval and worked on resolving issues with suppliers and internal customers.
Created an "Invoice on Hold" report using business objects reporting to allow an analysis and resolution of invoices submitted without approval or without sufficient purchase order cover. Worked with internal finance heads to define the SLAs for resolution and payment of invoices.
Worked with the procurement team to resolve issues with suppliers and streamline the processes between procurement and accounts payable.
Focus areas: Data Analysis, Supply Chain Management (SCM), Debtor & Creditor Management
Education
2003 - 2005
Chartered Professional in Management Accounting (FCMA)
Chartered Institute of Management Accountants - London, UK
1997 - 2001
Bachelor's Degree in Spanish and Italian
University of Bristol - Bristol, UK
Certifications
NOVEMBER 2006 - PRESENT
FCMA | Fellow Chartered Management Accountant
Chartered Institution of Management Accountants
NOVEMBER 2006 - PRESENT
CGMA | Chartered Global Management Accountant
Chartered Institution of Management Accountants