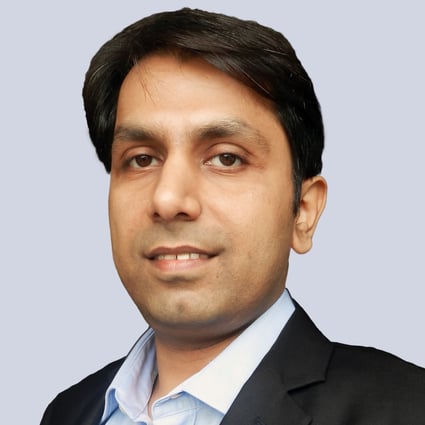 Aashu Yadav
Finance Expert
Toptal Member Since
August 2, 2018
Aashu has 15+ years of corporate finance experience advising India's largest and most respected corporations. He has led investor relations and $1 billion of fundraising initiatives, evaluated M&A transactions, built financial models and valuations, and driven currency and market hedging strategies. Freelancing helps him gain a global perspective advising clients on challenging projects and fundraising efforts.
Industry Expertise
Energy, Utilities & Waste
Manufacturing
Financial Modeling
Consumer Products
Work Experience
Reliance Industries Limited
Led the treasury department of the refinery subsidiary of Reliance Industries, India's largest corporation and a Fortune 500 enterprise generating $30+ billion per year in cash flow.
Negotiated terms, built credit evaluation proposals and presented to banks and financial institutions to establish credit facilities exceeding $1 billion.
Built and submitted financial models and business projections for the evaluation of credit proposals by banks and global financial institutions to aid capital raising efforts.
Built the financial model and negotiated financing terms with infrastructure financing institutions, successfully raising $200+ million of capital for a greenfield infrastructure project.
Designed the capital structure as well as analyzed and optimized the balance sheet impact for a special purpose vehicle leveraged for the execution of a greenfield infrastructure project.
Developed and maintained cash flow and liquidity projections, optimizing interest rate exposure and mitigating liquidity risk by achieving 90%+ accuracy in daily and monthly cash flow projections.
Developed and implemented a foreign exchange hedging model using historical U.S. dollar and Indian Rupee market rates to backtest and determine the model's effectiveness in managing currency risk.
Prepared and submitted financial projections for an assessment of credit facilities by banks, negotiated financing terms and ensured the continuous availability of funds for the business.
Focus areas: Foreign Exchange (FX) Hedging, Cash Flow Modeling, Investor Presentations, Ratio Analysis, Capital Structure Analysis, Debt Structuring, Project Finance, Cash Flow, Finance Strategy, Financial Planning & Analysis (FP&A), Fundraising, Corporate Treasury
2006 - 2011
Corporate Finance Manager
Marico Limited
Led investor relations for a publicly-listed company with a diversified investor base and a market capitalization exceeding $6 billion.
Developed financial models, participated in the creation of quarterly and annual earnings releases, and curated external investor presentations for investors and other capital markets participants.
Led roadshows and represented the company at investor conferences engaging with institutional buy and sell-side research teams to improve the coverage and awareness of the business.
Prepared the information memorandum, financial projections, and the company prospectus while leveraging institutional investor relationships to generate buy-side interest and facilitate a successful $50+ million equity raise via a qualified institutional placement.
Participated in business review discussion to share the investment community's perspective on company strategy and the outlook for growth, helping to drive the business strategy review and development process.
Focus areas: Business Planning, Finance Strategy, Budgeting, Capital Raising, Financial Planning & Analysis (FP&A), Corporate Finance, Investor Presentations
2003 - 2006
Finance and Accounts Officer
ONGC Limited
Built financial projections and investment models, vetting investment decisions based on an internally determined hurdle rate. Validated the underlying assumptions, reviewed the models and made investment recommendations to the executive committee.
Built and maintained the cash flow forecasting process for a business with monthly cash flow of $20 million, conducting a daily variance analysis to minimize divergence from budgeted cash flow and driving significant operational improvements.
Conducted financial planning and analysis based on internal projections. Screened business plans submitted by business heads and consolidated divisional and annual group plans before recommending for approval by the executive committee.
Established a comprehensive review process to analyze monthly variances to approved financial plans and made actionable recommendations to improve performance, presenting analysis to group executives in review discussions.
Created capital budgets for greenfield infrastructure projects analyzing and presenting the variance analysis to internal teams and ensuring effective control over cost and KPIs.
Focus areas: Financial Planning & Analysis (FP&A), Forecasting, Cash Flow Forecasting, Financial Modeling, Capital Budgeting, Budgeting
Education
1999 - 2002
Master's Degree in Finance
Chartered Accountant - ICAI - India
1998 - 2001
Bachelor's Degree in Accounts
Hansraj College, University of Delhi - India
Certifications
DECEMBER 2017 - PRESENT
Insolvency Professional Exam
Insolvency and Bankruptcy Board of India
JUNE 2010 - PRESENT
Chartered Financial Analyst (Charter pending)
CFA Institute