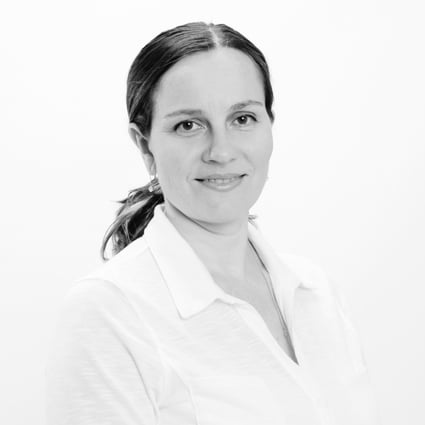 Olga Bukharina
Finance Expert
Location
Oakton, VA, United States
Toptal Member Since
August 15, 2018
Olga managed global finance functions in multinational companies with complex financing structures and private equity capital. She played a crucial role in preparing a company for an IPO, leading modeling, cash and tax reorganization. She implemented best practices in accounting, treasury and FP&A functions, managed companies liquidity and debt. Olga enjoys freelancing to help startups and mid-market companies to achieve their growth aspirations
Industry Expertise
Accounting Services
Energy, Utilities & Waste
Finance
Insurance
Real Estate
Financial Modeling
Debt Capital Markets
Renewable Energy
Work Experience
2016 - 2018
Sr. Director, Head of Treasury
Terraform Power
Strengthened governance over hundreds of bank accounts and dozens of banking partners when managing corporate liquidity for a $600 million revenue public company.
Developed the cash forecasting model and analytical and reporting tools to improve cash management, controls, and the visibility of cash operations.
Coordinated procure-to-pay process design with various functions during the implementation of MS Dynamics AX, a cloud-based ERP system.
Executed and maintained currency and interest rate hedges and evaluated the performance of hedging positions. Implemented a short-term investment program resulting in ~$1 million of additional interest income.
Developed short-term liquidity forecasting scenarios to help the structured finance group develop corporate financing strategies.
Focus areas: Management Reporting, Debt Capital Markets, Mergers & Acquisitions (M&A), Foreign Exchange (FX) Hedging, Cash Management, Corporate Treasury
2014 - 2016
Sr. Director, Asset Management
Terraform Power
Led the asset management function for 12 portfolios 400+ assets, overseeing their performance, commercial activities and relationship with multiple service providers. Dealt with financial, commercial, construction, regulatory, sales, and media activities.
Developed tools and checklists to ensure debt covenant compliance over multiple financing structures including tax equity partnerships, both lease and inverted lease structures, private debt, and public notes.
Integrated several North American asset acquisitions.
Developed a flexible budget model for the operating assets under management.
Created pricing models for an operations and maintenance service company.
Focus areas: Acquisitions, Project Finance, Debt Capital Markets, Mergers & Acquisitions (M&A), Budgeting, Business Performance Management (BPM), Portfolio Management
2010 - 2014
Finance Director, Head of FP&A, Treasury, Insurance
Silver Ridge Power
Led the company modeling and international tax optimization activities in preparation for an IPO, regularly interacting with the board of directors, underwriters and numerous advisers in various countries.
Redesigned all FP&A and treasury activities including the team, group structure, financials processes, software tools, operating models, and reporting packages.
Designed and implemented long-term company valuation models for U.S. and international subsidiaries comprising 51 power plants in seven countries.
Co-managed a placement of a €20 million medium-term revolving credit facility secured by cash flows from projects in Europe and India, and negotiated the financial ratios and covenant terms with lenders.
Reduced insurance costs by 15% globally including coverage lines for cargo, construction, liability coverage, and D&O.
Focus areas: Valuation Multiples, Board Presentations, Board of Directors, Investor Presentations, Cost Reduction & Optimization, Debt Capital Markets, Project Finance, Private Equity, Mergers & Acquisitions (M&A), Initial Public Offerings, Insurance, Corporate Treasury, Financial Planning & Analysis (FP&A)
2006 - 2009
Internal Audit Director, EMEA
AES Corporation
Opened an internal audit hub in Ukraine for the EMEA region.
Performed 40+ audits providing assessments and value-add recommendations in financial and operations, including guidance on shared services, procurement cycles, the capital expenditure process, revenue collection, manual controls in SAP implementation, business acquisitions, debt compliance, cash and liquidity management, financial reporting, transformation to US GAAP, as well as SOX controls.
Performed annual company-wide risk assessment activities.
Focus areas: Financial Risk Assessment, Controls, Internal Audits
2001 - 2006
Regional Accounting Manager
AES Corporation
Managed the monthly U.S. GAAP reporting of subsidiaries and equity affiliates located in 13 countries across 4 continents with an active acquisition strategy that expanded the portfolio from $450 million in annual revenue to $1.7 billion.
Performed U.S. GAAP technical accounting assessments of various transactions.
Prepared and reviewed SEC financial statement footnotes and MD&A discussions, disclosure checklists and other supporting information for 10-K and 10-Q disclosures.
Participated in the independent review of potential IPO transaction in Kazakhstan.
Focus areas: External Financial Reporting, Technical Accounting, Financial Consolidation, Accounting
Education
2018 - 2020
Master of Business Administration (MBA) Degree in General Management
TRIUM (NY Stern | London School of Economics | HEC Paris) - USA | United Kingdom | France
1992 - 1996
Bachelor's Degree in Economics and Management
Eastern Kazakhstan State University - Kazakhstan
Certifications
JANUARY 2008 - PRESENT
Educational Leadership and Administration
University of Virginia, Darden School of Business
DECEMBER 2006 - DECEMBER 2009
CIA
The Institute of Internal Auditors
JULY 2004 - JULY 2006
AMCT
The Association of Corporate Treasurers
MAY 2003 - PRESENT
CMA
Chartered Institute of Management Accountants