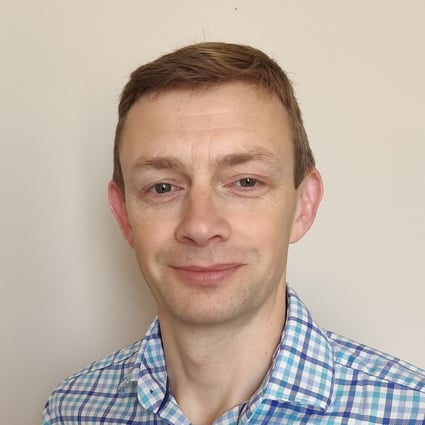 Paul Hamilton
Finance Expert
Toptal Member Since
April 10, 2020
Paul is a seasoned CFO and chartered accountant. As a CFO, he guided a loss-making SME to profit-making within the first year. His Big 4 experience includes dozens of M&A transactions, including buy-side, sell-side, and IPOs. Paul uses his diverse and complementary range of skills, including financial modeling, financial reporting, financial management, and M&A, to help his clients make strategic decisions and achieve their goals.
Work Experience
2020 - PRESENT
CFO and Co-Founder
CellBio Limited
Built a financial forecast model to support the organization's strategy and to allow the founders to evaluate multiple scenarios.
Led the identification and submission of grant applications.
Developed the methodology and led the negotiation between the three co-founders for the initial allocation of equity.
Focus areas: Finance Strategy, Part-time CFO
Firebrand Finance
Identified a cash flow shortage for a client and developed and implemented a cash flow tracking process to flag future shortages on a timely basis.
Developed a budgeting process and an integrated budgeting model for a client to allow it to formalize its budgeting process.
Designed a pricing model to allow a client to analyze and compare pricing options.
Created a financial reporting framework to streamline reporting and introduce more meaningful KPIs, allowing the client to better understand its current profitability and critical drivers of profitability and growth.
Reviewed a budget prepared by an NGO for a donor, highlighting additional project and administrative costs they were entitled to recover.
Prepared a five year forecast model for a biotech client to support a fund raise / review of strategic direction.
Focus areas: Financial Modeling, Profitability Analysis, Financial Reporting, Financial Management, Budgeting, Cash Flow Management
Akros, Inc.
Introduced contract management processes to identify and mitigate risks of new contracts and to monitor these throughout implementation, which served as a critical driver to enable the achievement of profitability.
Strengthened systems and processes that allowed the organization to pass 11 donor audits and obtain clean opinions on its external audits every year.
Established management reporting, budgeting, and forecasting to support decision making, and provide long-term visibility.
Provided cross-functional training sessions for all staff in a number of areas, including project management, finance processes, personal finance, and Microsoft Excel.
Upgraded financial software and introduced new software to streamline finance processes and reporting.
Built and mentored a finance team that now operates with limited day-to-day oversight.
Reduced the timetable for external audits from 15 months year-end to two months.
Helped drive growth, increasing income by over 100% in four years.
Focus areas: Audits, Financial Reporting, Financial Management, CFO, Non-governmental Organizations (NGOs)
2009 - 2014
Group Financial Controller
Melrose Resources, Plc.
Redesigned the monthly financial reporting pack for the board of directors, assessing, constructing, and distributing critical information and KPIs.
Streamlined the head office finance function, reducing staff requirements by 30% through automating systems, eliminating unnecessary tasks, training staff, and redistributing roles.
Developed the group's internal audit framework, manual, and plan.
Acted as the Melrose representative in identifying and implementing a financial software solution for the group post-merger.
Established the group's subsidiary in Romania, including hiring finance staff, setting up bank statements, and appointing tax advisors.
Led the finance aspects of the group's disposal of its US operations.
Led the head office finance function, as well as the oversight of finance teams in local offices in Egypt, Bulgaria, Romania, and the United States.
Led the IFRS accounting adjustment requirements on the group's merger, presenting these to the board and obtaining buy-in from the external auditors.
Led jointly the integration of the finance departments when Melrose Resources merged with Petroceltic International.
Focus areas: Cash Flow Management, Strategy, Audits, Financial Modeling, IFRS Financial Reporting, Financial Reporting, Interim CFO, Financial Management
1997 - 2009
Associate Director
KPMG
Established KPMG's M&A modeling practice in Scotland and led successful IPOs on the main London Stock Exchange and on the Alternative Investment Market (AIM).
Led the UK reporting accountant role on Heineken's joint £7.8 billion acquisition with Carlsberg of Scottish & Newcastle, as well as Melrose Resources' $265 million acquisition of Merlon.
Developed a turnaround plan for a client and helped them implement it during a six-month secondment.
Led financial due diligence for clients across industries including banks, corporates, public sector entities, and private equity houses, and operated in a range of sectors, including oil & gas, public sector, manufacturing, and biotechnology.
Seconded to KPMG's Philadelphia office for two years, managing the external audit of AstraZeneca's North American operations.
Developed a financial model to allow a client with growth driven via modular bolt-on acquisitions to assess the timing and impact of 15 investments planned in the following five years.
Focus areas: Refinancing, Initial Public Offerings, Cash Management, IFRS Financial Reporting, Audits, Management Reporting, Financial Reporting, Chartered Accountant (CA), Financial Modeling, Mergers & Acquisitions (M&A)
Education
1993 - 1997
Bachelor's Degree in Finance
University of Stirling - Stirling, UK
Certifications
SEPTEMBER 2000 - PRESENT
Chartered Accountant
Institute of Chartered Accountants of Scotland (ICAS)