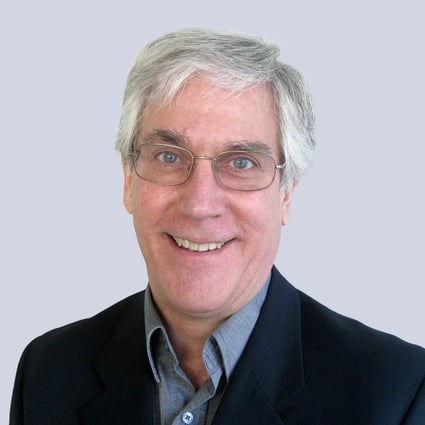 Philip Bonardelli
Finance Expert
Location
Vancouver, BC, Canada
Toptal Member Since
January 12, 2017
Philip is an experienced financial consultant with keen quantitative and analytical skills. At BellSouth Peru, he developed the first strategic plan with scorecard indicators and implemented the first instance of competitive fixed telephony. At The News Group, he set up a deal governance process, bringing together the sales and finance organizations to present and approve profitable deals while the company doubled in sales to $1 billion.
Industry Expertise
Financial Modeling
Work Experience
2018 - PRESENT
Treasury Advisor
TransLink
Worked on a number of bond issuances. Liaised with banking syndicate and analyzed investor lists and monitored credit spreads and yield volatility to ensure proper issuance.
Developed and managed a detailed cash management model in order to plan and monitor cash movement on a monthly basis, Tied to bank results and short-term and long-term plans, and used model for planning and scenario analysis.
Developed a detailed debt database for exact general ledger entries and long-term bond borrowing strategy and issuance planning. Merged capital forecasts to understand the profile of assets and liability matching.
Focus areas: Debt, Business Planning, Debt Financing, Bonds, Valuation Modeling
2016 - 2016
Financial Consultant
Faculty of Medicine, University of British Columbia
Conducted a survey of all stakeholders related to technology-enabled learning (TEL) capital renewal.
Validated the principles of TEL capital renewal.
Developed a critical detailed cash flow forecast model to understand funding adequacy of the $17M reserve based on an annual envelope of $3M.
Provided specific observations regarding departmental functioning and current issues.
Made recommendations on capital renewal processes going forward.
Focus areas: Financial Modeling, Fundraising, Financial Planning & Analysis (FP&A)
2014 - 2015
Financial Consultant
Kit and Ace Design
Aided an ambitious startup in identifying global financing requirements.
Developed a detailed three-statement financial model.
Validated the costing assumptions with operational departments.
Dovetailed the model into a detailed budget template.
Validated the owners' assumptions regarding their multi-million dollar cash requirements in greater detail.
Focus areas: Venture Funding, Discounted Cash Flow (DCF), Financial Planning & Analysis (FP&A), Retail & Wholesale
2010 - 2013
Economic and Financial Advisor
Bonardelli & Jacobs Sustainable Development, Inc.
Partnered on a private BC startup focused on improving welfare of communities affected by resource-extraction companies.
Developed a business plan and sought prospective clients.
Developed a survey and index to quantify socioeconomic levels.
Developed financial evaluations of venture capital projects.
Provided economic analyses and investment advice regarding a significant Peruvian district.
Focus areas: International Development & Economics, Survey Design, Economic Analysis, Financial Modeling, Valuation, Real Estate
2008 - 2010
Senior Financial Analyst
The News Group
Provided economic and financial advice to senior executives.
Developed a geographic analysis of business density and providing cash flow impacts of alternative methods of industrial organization.
Developed profit models of individual customer deals, assessed risks, and recommended pricing strategies to sales executives.
Developed detailed model for and guided Sales department through the annual detailed sales budgeting process.
Set up and managed a deal governance process bringing together the Sales and Finance organizations to present and approve profitable deals.
Provided pricing guidance to ensure profitable deals in scores of deals--especially in the airport sector--as the company doubled in size during 2009 (from $500M to $1B).
Focus areas: Economic Analysis, Financial Modeling, Financial Planning & Analysis (FP&A), Business Planning, Industry Analysis, Budgeting, Valuation, Profitability Analysis, Price Analysis, Valuation Modeling, Retail & Wholesale
1997 - 2004
Manager of Strategic Planning
Bell South (now AT&T) - Peru and Panama
Advised executives in all strategic planning activities.
Created and obtained approval of investment grade business cases to enter into internet, long distance, and local telephony recently opened to competition.
Directed evaluation of new products and services.
Prepared a specific line of business strategies, using a McKinsey-based methodology, to decide whether to grow, develop, or divest for the following businesses: public telephony, Yellow Pages directory, cable TV production, paging, cable TV operation, local telephony, data transmission, internet, and long-distance telephony.
Developed the company's first corporate strategic plan in Peru for its $130M and approximately 1,300 employees, which included quantitative scorecard tracking and developed pricing plans and performance benchmarking.
Led the project implementation team, who was first to introduce competitive local telephony in the country.
Coordinated a new business plan in Panama, which was instrumental in initiating cultural change across departments for the $130M, 500-employee company.
Focus areas: Mergers & Acquisitions (M&A), Financial Planning & Analysis (FP&A), Budgeting, Valuation, Business Planning, Strategic Planning, Financial Modeling, Strategic Planning & Execution, Valuation Modeling
Education
1976 - 1977
Master's Degree in Economic Development and Planning, Econometrics
University of Ottawa - Ottawa Ontario
1973 - 1976
Bachelor of Social Sciences Degree (Hons.) in Economics, Econometrics
University of Ottawa - Ottawa Ontario