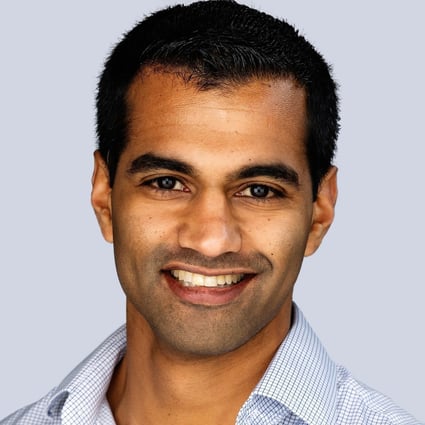 Vijay Krishnan
Finance Expert
Location
San Francisco, CA, United States
Toptal Member Since
January 21, 2019
Vijay has led finance teams and raised capital at SaaS, marketplace and B2C startups backed by leading investors (Insight, GV, Index, Matrix). He has executed $6 billion in M&A, equity and debt transactions across mid-size corporations (GREE) and leading investment banks (Citi). He has consulted for both large corporations (Electronic Arts) and startups and enjoys advising a mix of clients on strategic finance and capital raising projects.
Industry Expertise
Accounting Services
Finance
Healthcare Services
Startups
Software as a Service (SaaS)
Entertainment & Leisure
Early-stage Startups
Work Experience
2017 - 2018
Director of Finance and Operations
Hustle
Hired, led, and mentored a team of 12 across finance, accounting, accounts receivable, accounts payable, payroll and office operations.
Pinpointed Series A cash-out date (accurate to within 2 weeks), developed 2018 budget and headcount plan ($35 million in total expenses) and informed Series B funding ask ($30 million) by building Hustle's first multiyear operating model driven by 125 distinct sales and marketing funnel assumptions across 5 target industries.
Enabled timely execution and close (90 days from first meetings) of $30 million Series B financing by fulfilling business, accounting, and tax due diligence requests for 8 potential lead investors over a 30-day period.
Improved gross margin from 45% to 60% over 6 months by renegotiating key vendor contracts (e.g., Twilio) and capturing previously lost non-recurring usage revenue.
Structured compensation plans for 40 quota-carrying salespeople totaling $7 million in annual on-target earnings by collaborating with COO and SVP Sales to align commissions with company ARR targets by industry.
Focus areas: Fundraising, Financial Systems, Equity Financing, Contribution Margin Analysis, Capital Raising, Budgeting, Financial Planning & Analysis (FP&A)
2016 - 2017
Director of Finance and Operations
GearLaunch
Increased gross margin from 8% to 11% within one month of joining the company by developing a comprehensive cost model and directing Engineering's implementation of the model into vendor routing algorithm that routed 300K units/month.
Built GL's first multi-year financial plan by developing bottom-up revenue model driven by the contribution of 20 new features and 50 new products to seller acquisition, retention, and monetization; the model was used to prioritize product roadmap, develop 2017 budget and establish sales team performance targets.
Conceptualized, implemented, and managed 100+ seller incentive and referral programs that generated $34 million in gross revenue (39% of total gross revenue) of $2.1 million of incentive spend in the first year.
Reduced monthly close cycle from 25 to 10 days by hiring and managing a team of 3 external CPAs, establishing reconciliation process for $1.5 million/week of accounts payable and streamlining process for $200,000/month of month-end accruals.
Reduced 2015 tax burden by 75% (by $600,000) by spearheading change from cash to accrual basis accounting.
Increased monthly gross revenue by 350% (to $7 million/month) and net revenue margin by 25% in 3 months (Jan-Apr 2017) by revamping pricing for sellers on GL platform; new pricing was a key factor in re-engaging 50% of churned sellers.
Focus areas: Fundraising, Equity Financing, Capital Raising, Accounting, Tax Credits, Pricing Strategy, Budgeting, Financial Systems, Financial Planning & Analysis (FP&A)
2014 - 2015
Business Strategy & Finance Consultant
GoldieBlox
Informed expansion strategy beyond core business (toys) in advance of $15-20 million Series B raise by analyzing market size, development requirements, economics and competition in toys, mobile gaming, film, TV and licensing.
Collaborated with executive team to reflect findings from financial model and market research in Series B pitch deck.
Focus areas: Equity Financing, Fundraising, Market Research, Financial Planning & Analysis (FP&A)
2014 - 2015
Business Operations Lead, EA Mobile
Electronic Arts
Identified $100 million of potential new annual revenue by developing the business case for the creation of a casino suite (slots, poker, etc.); presented findings directly to COO.
Compared EA's titles to competitors' on basis of feature sets, KPIs and financials; prepared financial models and feature enhancement proposals; presented analysis to product managers and EA Mobile leadership.
Focus areas: Revenue Modeling, Profitability Analysis, Financial Planning & Analysis (FP&A)
2012 - 2013
Senior Associate, Corporate Development
GREE International, Inc.
Sourced, evaluated, executed, and monitored acquisitions of, and investments in, mobile social game studios and mobile ecosystem technologies; led all Corporate Development initiatives in North America at time of departure from the company.
Completed six transactions, including acquisitions of Funzio ($210 million, May 2012) and App Ant Studios (terms undisclosed, Sep. 2012) and Series A investment in IUGO Mobile Entertainment ($4 million, Apr. 2012); titles produced by way of completed transactions increased GII's monthly revenue from zero to $20 million within 1 year.
Enabled development of Knights & Dragons, GII's most profitable title ($5 million/month in revenue) and Top-5 Grossing game on iTunes and Google Play stores, by building a multi-scenario operating model to inform, and subsequently executing, successful renegotiation of commercial partnership terms with IUGO Mobile Entertainment, a 3rd party developer.
Led GII's transaction approval process: prepared analyses of strategic rationale, operational impact and risks, valuation, due diligence, and integration plan; presented to parent company's board of directors.
Constructed individual game profitability models to inform negotiation of commercial terms for proposed publishing deals; analysis included sensitivities around game KPIs, marketing spend and royalty structure.
Focus areas: Comparable Company Analysis, Discounted Cash Flow (DCF), Profitability Analysis, Equity Financing, Mergers & Acquisitions (M&A)
2010 - 2011
Analyst, Global Healthcare Investment Banking
Citi
Prepared multi-scenario financial models, internal committee memoranda and client marketing materials in connection with offerings of public securities and private company sales; advised on 6 completed transactions.
Constructed accretion/dilution model that pinpointed optimal financing mix for Catalyst Health Solutions' (CHSI) acquisition of Walgreens Heath Initiatives ($525 million, Jun. 2011); analysis illustrated immediate accretion from transaction, and resulting financing structure helped CHSI attain 19% share price increase on acquisition announcement.
Prepared bimonthly presentations highlighting pharma industry market developments, acquisition opportunities (and associated financing scenarios) and other strategic alternatives including divestitures, debt and equity financings, and recapitalizations.
Focus areas: Comparable Company Analysis, Discounted Cash Flow (DCF), Convertible Debt, Debt Raises, Equity Financing, Mergers & Acquisitions (M&A)
2009 - 2010
Analyst, Mergers & Acquisitions
Taylor Companies
Advised on 12 sell-side and buy-side M&A transaction processes across multiple sectors and geographic regions.
Prepared financial models, acquisition target searches, offering memoranda and client presentations; routinely presented analysis directly to key decision-makers at client and target companies.
Identified and quantified $32 million NPV of cost-reduction and revenue-enhancement synergies in sale of Tree of Life to Kehe Food Distributors ($190 million, Jan. 2010); analysis helped Taylor retain last remaining strategic buyer (Kehe) in auction process that began with 70+ potential buyers.
Constructed accretion/dilution model and assessed transaction interest of 20 potential interlopers by analyzing relevant technologies, product offerings and precedent transactions for ABB's acquisition of Baldor Electric Co. ($4.2 billion, Jan. 2011).
Conducted 250 strategic interviews with senior management executives of potential counterparties to gauge interest level in transactions and to identify and quantify possible synergies.
Recruited and debriefed 50 industry experts (e.g., consultants, retired executives, and key customers) to provide Taylor's CEO, COO, and managing directors with insight into niche industries of transactional interest.
Focus areas: Transaction Modeling, Comparable Company Analysis, Discounted Cash Flow (DCF), Mergers & Acquisitions (M&A)
Education
2004 - 2008
Bachelor's Degree in Economics
Georgetown University - Washington, DC