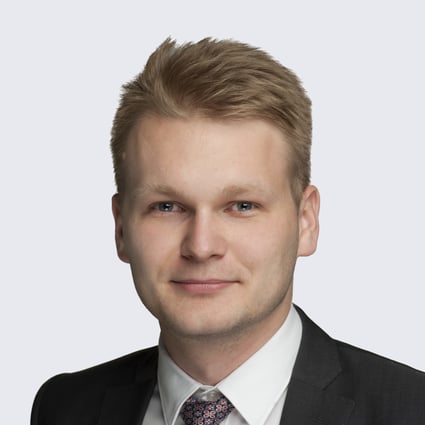 Viktoras Juozapaitis
Finance Expert
Location
Vilnius, Vilnius County, Lithuania
Toptal Member Since
October 23, 2019
Viktoras excels at financial due diligence, valuation, business plan preparation, acquiring banking licenses, and other corporate services. Recently, one of his clients obtained a full banking license in the EU. Having gained experience from successfully launching a global start-up company to banking and managing M&A projects in the Big Four companies, Viktoras offers a variety of high-value skills from start to finish.
Career Highlights
Manager
Royalty Range (Intangible Range, Ltd.)
Work Experience
2019 - PRESENT
Head of Corporate Finance
Cgates UAB
Led budgeting and financial planing processes.
Provided strategic recommendations to CFO and CEO based on the company's performance (telecommunication company with approximately 300 employees and ten mEUR EBITDA) and market trends.
Worked closely with the head of sales to provide insights that may improve customer retention.
Maintained relationships with strategic partners (banks, PE fund, consultants).
Led the team responsible for reporting, financial controls, and insights.
Involved in the M&A processes and supported key stakeholders on ad hoc projects and initiatives.
Focus areas: Reporting, Excel Modeling, Mergers & Acquisitions (M&A), Banking Relationships, Financial Forecasting, Financial Reporting, Financial Controlling, Strategy Planning, Budgeting, Financial Planning & Analysis (FP&A)
2017 - 2019
Manager in Transaction Advisory Services (M&A)
Ernst & Young Baltic UAB
Helped over 20 clients achieve their strategic goals, carry out cross border acquisitions, divest assets (companies), raise capital, and acquire licenses required by regulators.
Led several financial due diligence, valuation, and business modeling projects, prepared business plans for financial institutions.
Prepared and evaluated pro forma financial information to assess trends and fluctuations that may impact cash flow requirements (i.e., covenants) and valuation. Identified various cases for purchase price reductions, deal structuring, or deal termination.
Analyzed financial and operational results of companies through reviewing accounting information and conducting interviews with management.
Helped structure share purchase agreements and negotiate deal terms—performed closing accounts calculations (when it was relevant).
Prepared purchase price allocation models for closed deals.
Responsible for projects in fintech, consumer goods, food processing, catering, professional services, real estate, utilities, and other sectors.
Focus areas: Business Planning, Pitch Decks, Advisory, M&A (Sell-side), Capital Markets, Due Diligence, Valuation Multiples, Valuation, DCF Valuation, Equity Valuation, Financial Modeling, Business Models, M&A Modeling, Transaction Advisory
2014 - 2017
Credit Analyst
SEB Bankas AB
Performed credit risk analysis of customers with the goal to structure sound lending transactions and advise relevant decision-making bodies.
Prepared financial models, credit memos, and other documentation related to the credit process.
Managed relationships with some of the largest corporate customers of SEB (one of Scandinavias' biggest banks).
Proposed financing structures to clients and decision-making bodies based on financial analysis and forecasts.
Focus areas: Loans & Lending, Debt Financing, Trade Finance, Financial Modeling, Cash Flow, Working Capital Management, Credit Analysis, Credit Risk, Banking & Finance
Royalty Range (Intangible Range, Ltd.)
Aided in the launch of a global startup company (from the very beginning), which provides transfer pricing database services.
Participated in strategic decision-making processes and suggested solutions to the company's management board.
Worked with the SEC government database to extract data for the transfer pricing database from SEC filings.
Focus areas: Analytics, SEC Filing, Financing, Analysis, Transfer Pricing, Startups
Education
2010 - 2014
Bachelor's Degree in Economics
Vilnius University - Lithuania