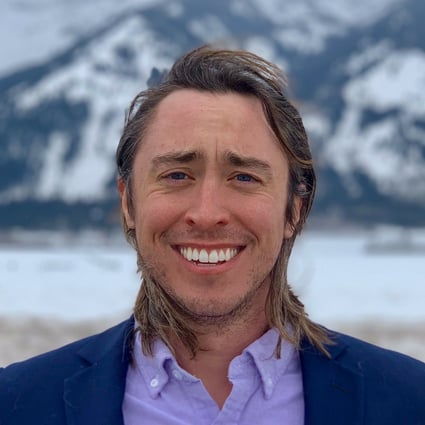 Jason Kowalski
Product Manager
Location
Seattle, WA, United States
Toptal Member Since
March 10, 2020
Along with being a fantastic marketer and writer, Jason is an eCommerce product expert who has over a decade of experience building B2B and B2C products, including the management of product teams at Amazon and consulting for numerous startups. He's also launched web, iOS, and Android apps and worked on ML and AI products. Jason's strengths are taking big ideas and turning them into testable MVPs and creating, scaling, and managing product roadmaps that have multiple dependencies and customers.
Work Experience
2018 - PRESENT
Product Consultant
Consulting Work
Oversaw a product for a music startup that leverages artificial intelligence to create song structures and templates to disrupt the soundtrack industry.
Spearheaded a product for a social media influencer platform that connects brands to influencers.
Managed a product for a social network where users can share product and travel recommendations.
Led a product for market feedback tool (iOS app) that integrates with the largest global survey aggregators.
2018 - 2019
Vice President, Product
Incode Technologies
Came up with a new vision and led the company pivot from a struggling consumer photo-sharing app to face-recognition-based experiences for banks. Validated the B2B pivot by making a sale to a bank with more than $100-billion in assets.
Ideated, designed, and oversaw the launch of more than 20 iOS, Android, and web-based MVPs for clients in financial services, government, social media, and retail.
Implemented a new scrum-based software development process across engineering teams in the United States, Mexico, and Serbia in order to document and better discuss requirements, measure and increase engineering velocity, and stop developer attrition.
2013 - 2018
Manager, Product Management
Amazon.com
Led engineering and product teams to build a self-service marketing platform for Amazon vendors. Drove more than $1 billion in revenue and saved more than 100,000 hours of work for global Amazon employees.
Created a multi-year roadmap for a 30-member engineering team and led reviews with Head of North America and Head of WW Retail.
Spearheaded Amazon's promotional strategy across six organizations, worked with science teams to launch 20+ machine-learning models and built paradigm-shifting promotion quality service.
Led training sessions on how to work backward from the customer process, to gather product ideas and requirements from internal and external customers, business writing, and product management.
Project History
Amazon | Product Management
http://www.amazon.com
Created a self-service marketing platform for Amazon vendors.
Amazon's marketing platform allows Amazon suppliers to provide funding for advertising, lower product prices, coupons, and deals and promotions.

I pitched the initial idea, created the MVP, and led three PMs and 30 engineers to scale out the program worldwide. I also frequently presented to Amazon's top leadership.
Certifications
DECEMBER 2016 - PRESENT
Launch, Market, and Build
Pragmatic Marketing