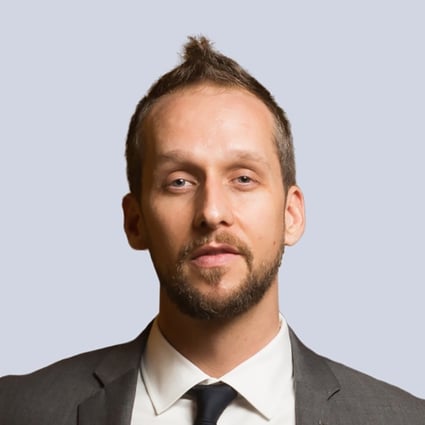 Peter Spannagle
Product Manager
Location
San Francisco, CA, United States
Toptal Member Since
March 22, 2019
Peter has ten years of experience in developing products for startups and global brands. He's worked at scale for companies like Facebook, Samsung, and Salesforce, in addition to agency and startup environments. His primary strengths are in user experience, product strategy, and delivery.
Project Highlights
Human Longevity Inc
Led back to back engagements. Delivered on time with 100% customer satisfaction.
Expertise
Cross-functional Collaboration
Minimum Viable Product (MVP)
Product Management
Product Roadmaps
Product Strategy
Usability
Work Experience
2019 - 2021
Senior Product Manager
Aurora Solar
Rebuilt the core platform—authentication, global navigation, list of projects, project overview, and settings—using iterative, research-based, and user-centric methods.
Made the business case to use Pendo for in-app messaging, guides, and surveys. Led a cross-org effort to roll out within one quarter.
Identified product readiness milestones and mapped these to cohorts of customers for phased rollout.
Sent data into Amplitude and insights out to product and go to market teams.
2018 - 2019
Head of Design
FalconX
Headed brand and product design for blockchain based financial services platform backed by Lightspeed, Accel, and Flybridge.
Hired and managed an agency to deliver brand, product, and marketing deliverables.
Established user research methodology, design and prototyping tools, and agile processes.
Contributed to business development, personas, marketing, content strategy, roadmap, and product strategy.
2018 - 2018
Product Consultant
Facebook
Re-oriented the product team to achieve business goals for machine learning in recruiting.
Researched insights to understand the root cause of low adoption.
Headed feature definition, pain point mapping, user journey modeling, workshop facilitation, backlog creation, prototyping, and concept testing.
Achieved KPIs including a 130% increase in claims within 30 days, 10X increase by EOY — exceeding the annual goal by 9%.
Salesforce
Enhanced the mobile experience for 3.5 million users of salesforce.com.
Spearheaded cross-functional alignment on vision, opportunities, and tactics going from undefined to actionable in a single quarter. Mobile improvements made a "top 5" initiative for the year.
Led mobile first paradigm shifts in content strategy, user experience, and architecture projected to achieve 25% of targeted growth ($500 million) for FY 2019.
Discovered increasing trend in mobile prospects as well as new insights on mobile users, behaviors, and devices.
2016 - 2017
Senior Manager
Samsung Electronics America
Led experience design and creative direction for Samsung Plus, Samsung's most popular mobile app in the US market.
Managed a UX team of eight, provided guidance for a 50 person team, negotiated contracts, maintained vendor relationships, and oversaw an annual budget of $800,000.
Refocused Samsung S+ to provide world-class customer care, increasing user base from 12 to 20 million installs, 5 to 8 million monthly active users, and improving app rating from 3.7 to 4.2.
Worked with executives in Seoul, Mountain View, New York, and Seattle on strategy and execution for special projects such as response to the Note7 crisis, expert text chat, and premium care.
2016 - 2016
Head of Design
Etops AG
Developed the design definition for the company's first cloud-based SaaS product, a B2B Swiss investment banking platform for professional wealth managers.
Created the first detailed description of total features and functions.
Prioritized benchmarks according to business and user needs to define the initial release.
Led branding workshops to establish priorities and brand strategy; selected and managed an agency for creative services.
2014 - 2015
Principal UX Architect
Mobiquity
Mentored and managed a creative team of ten at a growing agency to design iOS and Android apps and responsive web applications.
Improved processes by aligning creative methods across 15 teams introducing user-centric, lean, and collaborative methods including prototypes, concept design, and usability testing.
Focused on delivery and satisfaction;​ consistently delivered projects on time and budget, gaining repeat engagements with 100% client satisfaction.
Represented the company for client engagements and in outreach activities, identifying new opportunities, drafting statements of work, design estimation, and resource allocation.
2013 - 2014
Senior UX Designer
NCC Group Domain Services
Led planning meetings, created comps, wrote UI stories, and ensured build matched spec.
Established a UCD process within an evolving startup culture, strategy, and tools for capturing client insights.
Worked with marketing, sales, legal, and security teams to define and advance the brand, creating a consistent multi-channel experience.
2011 - 2012
Senior Interaction Designer
Blue Shield of California
Served as the creative lead for projects including home page redesign and patient reviews.
Defined the structure and behavior of interactive systems.
Conceptualized and prototyped​ site maps and information flows, static and clickable wireframes, and detailed specifications.
Directed offshore resources ​including work assignments, prototyping, and code reviews.
Your Custom Blog
Founded a company providing boutique design and development services.
Provided creative direction​, project management, and hiring for teams of 5-15.
Generated leads, closed deals, and maintained multi-year client relationships.
Designed and developed 100+ custom themes, establishing #1 page rank for "WordPress Consultant."
Project History
User Centric Methods, Machine Learning and Facebook Recruiting
http://peterspannagle.com/facebook-user-centric-methods-machine-learning-and-recruiting/
How I helped an ML focused product team go from underperforming to overachieving.
I worked onsite at Facebook headquarters in Menlo Park, CA for 7 months in 2018. I embedded within a team that builds internal recruiting tools.

As a product consultant, my job was to uncover the reason for the low adoption of their first machine learning feature. I would help revise product strategy and work with the team to build and execute on a new roadmap.

We launched our first user-centric feature, using more iterative and research-based methods, and saw dramatic results.

1) 130% increase in claims within 30 days
2) By year's end, we had a 10X increase in claims from ML features
3) The team exceeded it's yearly goal by 9%, despite a rocky start
Mobile First Strategy for salesforce.com
http://peterspannagle.com/ux-consultant/
Mobile improvements became a "top 5" initiative for 2019. Cross-functional alignment on vision, opportunities, and tactics.
From 11/2017 to 3/2018, I was a consultant for the marketing division of Salesforce. I worked closely with the strategy,
creative, and leadership teams to improve the mobile experience for salesforce.com. I helped articulate a new vision for mobile, zeroing in on specific opportunities and tactics to engage mobile users and drive growth.

Highlights of revised mobile strategy:

1) Mobile first (rather than responsive): to drive improvements for all users and devices.

2) Invest in > 1 breakpoint: compared to a fluid grid, additional breakpoints and layout changes are more difficult to maintain, but can deliver a more tailored mobile experience.

3) Paradigm shift: long lists of products and features can overwhelm users. Instead, summarize and curate. Then personalize through interaction.

4) Define the mobile use case: "making introductions."
Human Longevity Inc
http://peterspannagle.com/recently/
Led back to back engagements. Delivered on time with 100% customer satisfaction.
Human Longevity Inc is a San Diego based biotech company started by Craig Venter (first person to sequence the human genome), Bob Hariri (stem cell pioneer) and Peter Diamandis (founder of X PRIZE). HLI wanted to create a mobile app that would provide genetic insights for newborns and help moms track developmental data. I worked as the lead creative and PM, directing discovery and concept design, conducting client presentations and facilitating collaborative workshops.

The goal of the first engagement was to craft a prototype that would secure additional investment. I sorted through their ambitious list of ideas and priorities for the app, brainstorming and contributing new ideas. We then packaged the concepts in a "visual narrative" that demonstrated the aspirations and promise of the app.

The second engagement was to define MVP and the product roadmap, including creative and technical estimation. I directed user research that included: organizing a research plan, executing the study and synthesizing the results.
Education
1999 - 2000
Bachelor's Degree in Cultural Geography
University of California - Berkeley, California
Certifications
JANUARY 2017 - PRESENT
Leading for Creativity
IDEO U
JANUARY 2008 - PRESENT
Registered Yoga Teacher
Yoga Alliance