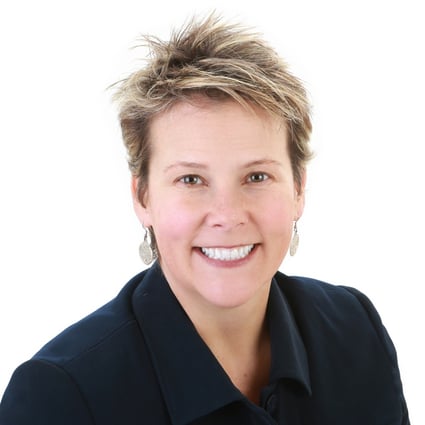 Reese Mercer
Product Manager
Location
Bend, OR, United States
Toptal Member Since
May 24, 2019
Reese is a certified product manager with 15+ years' experience in enterprise, startup, and NGO organizations, including senior program management roles with Microsoft and custom technology agency Five Talent Software. Reese combines strong technical abilities with communications and content skills and manages the full project life-cycle from needs assessment through development, implementation, and end-user adaptation.
Work Experience
2018 - PRESENT
Digital Strategist
RM Digital Strategies
Guided clients in website and brand messaging, content strategy, and style guides.
Built custom websites with open source CMS and integration of 3rd party solutions. The tech enables community non-profits to streamline workflow and optimally leverage resources.
Consulted with clients on digital engagement strategies to build customer base via paid, organic, and social media channels.
Guided clients in deep evaluation of key personas, targeted messaging, and language.
2013 - 2019
Director of Digital Engagement
Five Talent Software
Procured and program managed scope and strategy for a variety of established or new product ideas each year spanning front-end web design, user experience, digital marketing and go-to-market strategies in an SDLC/Agile development environment.
Documented and prioritize user stories for MVP definition, budget and resource requirements for client new product ideas.
Researched the market and competition, interviewed customers to generate compelling user stories.
Evaluated data and platform analytics to identify existing engagement and opportunities for conversion rate optimization.
Developed brand content strategies and messaging; digital marketing strategies including SEO, user-generated content, social media, and email campaigns.
2009 - 2010
Product Strategy Consultant
The Hannah Society
Consulted to CEO of this ten-person startup to build a business strategy around customer service and product delivery.
Managed product-market fit research, product development, and "supply chain" research.
Built partner and supply chain relationships with Pacific North West Coast.
2006 - 2009
Senior Program Manager
Microsoft Corporation
Managed portfolio of approximately 30 corporate locations in Central US region.
Worked with field executives to identify facility needs, planned solutions, and made business case recommendations to senior corporate leadership to secure funding for projects ranging in size from $1 million to $40 million.
Overhauled multiple internal processes and built tools and templates adopted by others.
Designed portfolio planning deck for U.S. assets, examining trends, economics and real estate cycles to guide executive forecasting and budgeting.
Built consensus for politically sensitive projects, securing $40 million funding from senior leadership while energizing local leadership around decisions.
Initiated and led a successful change management process that resulted in a significant increase in employee morale.
Project History
Digital Platform Overhaul with Prioritized Content and Messaging to Increase Customer Engagement
Directed and led a 5-person team with 30 content contributors to overhaul statewide agency website serving business leaders.
B2B | Project Scope Definition with MVP | User Personas | Content Strategy | UX | Platform Integration

* Worked with the client leadership team and field teams to create a vision and roadmap around a 10-month schedule for a comprehensive platform overhaul.

* Led the client organization in building user personas to inform content style guide, voice/tone, and platform features and functionality.

* Guided client team on the process for directing 30 different in-house content contributors to gather content, with 7 different review/editing handoffs progressively refining message continuity and quality.

* Evaluated the existing platform's engagement data and analytics to identify the areas of highest engagement, and potential gaps in content or offerings.

* Spec'd an interactive tool to 'gate' varied users quickly into the most relevant available resources.

* Provided content strategy platform and process for coordinating participation and input from numerous stakeholders among 19 different branch office locations.
Hotels Website to Win Back Online Bookings from OTAs
Led website design, dev and content teams on project strategy and execution of hotels website optimized for direct bookings.
Content Strategy and Creation | Website Design/UX | SEO

A client in the hotel industry wished to bring more direct bookings through the website.

Owned or closely directed these project activities:
* In-depth persona development on demographics, psychographics, motivations, lexicon and recommended appeals and CTAs
* Brand, voice and messaging guidelines
* Design style guide with the web designer
* Website Plan/Architecture of 30 pages informed by UX, conversion optimization and SEO best practices
* SEO including keyword research, competitive strategy, meta titles, descriptions and additional on-page optimization best practices for priority pages
* Integration of related cloud products for bookings and guest itinerary tool
* Scoping and directing copywriting and photographer shot list and photoshoots
* Website design and development
Website, Brand, and Content Overhaul to Increase and Enhance Membership Engagement
http://www.edcoinfo.com
Streamlined 400 website pages, into 40 pages of highly targeted content that directly engaged visitors with clear CTAs.
Content Strategy | Website Design and UX

* Client website needed an overhaul. Directed client in performing a content audit of 400 pages, building client personas and content style guide - voice/tone/lexicon - to establish a messaging architecture and content priorities.

* Guided client in leading 15 different content/copy contributors and organizing message and content quality.

* Build website blueprint with content requirements, and lead design and development team on implementation.
Video Media Platform Phased to Scale with Demand
http://www.zolomedia.com
Delivered a cost-effective custom solution to capture a media-hungry market, with scalability up to 2 billion users monthly.
B2C | User Stories | User Personas | Content Strategy | Brand Strategy | UX | SEO

* Co-led the design and development teams in spec'ing and scoping a new online media platform given rigorous corporate security, legal/ risk compliance requirements and budget considerations.

* Prioritized features and functionality required to deliver a compelling minimum viable product and plans for future phasing, given budget considerations, complex business requirements and technical needs for the new platform.

* Created website blueprint, content priorities, website flow, and UX through a series of persona-focused work sessions with the client.

* The client company was particularly concerned about meeting rigorous corporate security, legal and risk compliance requirements of its public parent company TDS.

* From a product owner point of view, I directed the front-end delivery team to create a custom website design responsive to desktop, tablet, and mobile that integrated with the platform's back-end video media-rich offerings.

* Trained client's internal staff on platform adoption and daily media management - utilizing the platform.

* Trained the client to optimize video content for favorable search engine results.
Crafted Product Category Descriptions Optimized for Search Engine Rankings and Conversion
98% of the descriptions provided passed first-round reviews and were immediately implemented on the client platform.
Reese crafted and delivered 50 written voice/tone appropriate and keyword dense product category meta titles and descriptions for this enterprise client's eCommerce platform. The content was highly actionable and optimized for both search engine ranking results and click-through conversions.
Founded Platform-Based Web Application for Pet Industry
Conceived, architected, designed and developed an online web application with positive net cash flow.
C2C | Product Concept | Design Concept | Database Architecture | UX | Digital Strategy | Go To Market | SEO | CX/CS

Created entirely the product from concept to user adoption, including:
* Developed the concept vision, market and feature set.
* Built UX flow and wireframes oriented around two different user experiences
* Blueprinted the platform architecture to support the UX, including tables, relationships, views and filters
* Implemented the database setup on a cloud-based SQL platform (Caspio).
* Built front end content, messaging, and customer support services
* Developed and implemented a go-to-market strategy to include online, print media, and more "guerilla" tactics
Regional Advocacy Campaign Paved Way for State Funding
Successful high profile advocacy campaign swayed public opinion, paving the way for state funding of the public university.
User Stories | User Personas | Brand Positioning | Content Strategy and Messaging | Press/Media Engagement | Go To Market

* Strategized, planned, and executed on a region-wide advocacy campaign that engaged thousands of citizens.

* The campaign positively galvanized public opinion around a controversial topic - ultimately resulting in $20 million in bonds funding from the state.
Education
1985 - 1988
Bachelor of Science Degree in Business Administration
California State University - Hayward, CA
Certifications
JANUARY 2019 - PRESENT
Certified Product Manager
The Association of International Product Marketing and Management
OCTOBER 2018 - PRESENT
Analyzing and Visualizing Data with Power BI
Microsoft