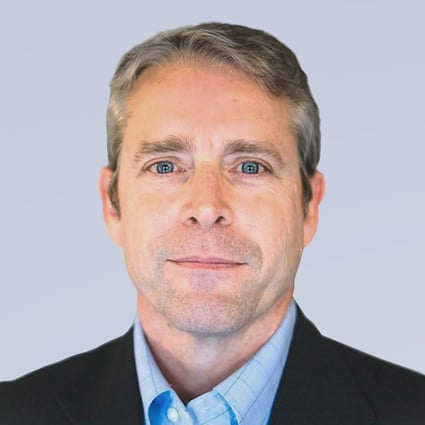 J. Chad McCully
Project Manager
Toptal Member Since
November 6, 2019
Chad is a seasoned and certified IT professional with a successful career in meeting business goals with well-designed IT solutions in a wide range of environments and technologies. He has a proven track record of performance in the analysis, design, configuration, testing, and maintenance of IT systems to ensure optimal operational performance and a proven record of success—reducing downtime, saving costs, and improving customer satisfaction.
Work Experience
2021 - PRESENT
Engineering Manager
Optic Power
Joined the company and was immediately assigned a troubled project, which I was able to stabilize and re-baseline the project, then deliver multiple phases successfully.
Kept the client satisfaction high and project deliveries successful, even with multiple projects underway.
Worked to implement improved operational processes and team approaches to assist multiple delivery teams to operate more efficiently and successfully.
2017 - 2021
Senior Project Manager
nClouds, Inc.
Served as a project manager, scrum master, and customer success manager.
Managed multiple (more than six) client engagement projects in parallel.
Implemented and taught standardized project manager and scrum master methodologies across multiple teams.
Helped define and implement client support system standardization for on-call teams.
Implemented numerous operational reporting tools and processes to support ongoing team improvements.
Used Jira, Confluence, Airtable, Slack, Google Docs, and similar tools to manage the project flow, status, and reporting.
2017 - 2017
Senior Scrum Master
Judge Group
Served as a senior contract scrum master for a financial services company.
Provided infrastructure project management support for a key internal API gateway integration project.
Supported internal and external project coordination to enable the implementation of a customized OTS purchased solution.
2014 - 2017
Manager Consultant
Sogeti
Acted as scrum master and project manager for an eCommerce development team.
Worked collaboratively with the UI design team for mobile and desktop application design requirements.
Documented test environment preparation guides for the audit system.
Supported the agile team though multiple responsive design project releases.
Performed backlog grooming and refinement for agile project teams and UAT coordination to ensure acceptance of system changes.
Managed project requirements, progress, and status using Microsoft Office Suite, MS Project, and TFS.
2014 - 2014
Business Analyst | Project Manager
Hewlett-Packard
Drove solution identification, feasibility analysis, and implementation recommendations for business-level improvements and assisted with prioritization of resulting projects.
Performed backlog grooming and refinement for agile project teams.
Developed test cases and provided product management support.
Established the initial non-functional requirements approach for an agile project team in the company's eCommerce site redesign.
2012 - 2013
Technical Lead | Scrum Master
Capital One
Captured, refined, and helped prioritize user stories for multiple highly customized COTS products for fraud detection and OFAC list use.
Implemented IT standards across all platforms and environments and drove local performance review efforts.
Facilitated agile sprint ceremonies, including standups, sprint planning, retrospectives, and demos.
Successfully implemented the agile development methodology across the team supporting fraud detection.
Drove backlog implementation and grooming across multiple applications, ensuring proper and sustainable maintenance and growth of functionality supporting fraud detection.
2012 - 2012
Process Manager
Atlantic Resource Group
Created, documented, and integrated improved the IT project onboarding process for the enterprise IT division.
Established an improved process to onboard IT projects into enterprise development groups.
Identified multiple improvements in the flows and interactions between departments, smoothing out the friction between teams and reducing the timeline needed for processes to initiate projects.
2011 - 2012
Project Manager | Scrum Master
UDig Technologies
Served as a project manager, scrum master, and scrum master trainer.
Supported the product owner to establish the project map, release plan, and product upgrades as well as reviewing processes to ensure all scrum practices were being followed.
Trained and supervised two additional agile project teams on the agile methodology.
Successfully implemented a custom internal SharePoint site.
Identified and helped implement testing processes and tools into team methodologies.
2010 - 2011
Senior Consultant
Amentra
Served as the project manager for a multimillion-dollar rewards tracking software integration across multiple platforms.
Managed project schedule, communications, requirements, scope, quality, and risks.
Performed test case reviews and coordinated UAT to ensure acceptance of system changes.
Led the successful delivery of two major phases of the rewards-tracking software upgrades for a major healthcare company.
2008 - 2010
Senior Business Systems Analyst
Code X
Drove decisionmaking and requirement definition for application development, ensuring that business needs were being met.
Built a top-performing team to ensure successful implementation of business requirements, and collaborated with IT and business partners to resolve issues.
Performed backlog refinement, UAT coordination, agile story enhancements, and process improvements.
Coordinated test planning, test case development, and release planning for product development.
Implemented an upgraded eCommerce store with improved customer experience.
Supported internal projects for hardware migrations, upgrades, and user-base migrations.
Project History
eCommerce Site Localization Effort
Implemented the first of the eCommerce checkout site localization expansion, starting with the Americas and EU.
This major eCommerce retail site had a global footprint, but did not have an integrated localization component—each region and language was specifically delivered via hard-coded content.

This project's goal was to upgrade the checkout experience to first enable localization using content delivery networks and then to implement (and enable) each subsequent language and country.
Internal System and Tools Consolidation Effort
Managed the migration of 104 application builds for internal operations management into a standardized and supportable team.
Within a major financial services company, I was responsible for the consolidation of 104 disparate applications into a standard level of documentation, security, technology stack, and support management approach.

This set of systems was then managed by me and my team over a 1.5-year period over which we reduced problem tickets from 1,270/year to under 300/year.
Education
1997 - 1999
Bachelor's Degree in Commerce
University of Virginia - Charlottesville, VA, USA
Certifications
MAY 2019 - MAY 2021
Certified Scrum Master
Scrum Alliance