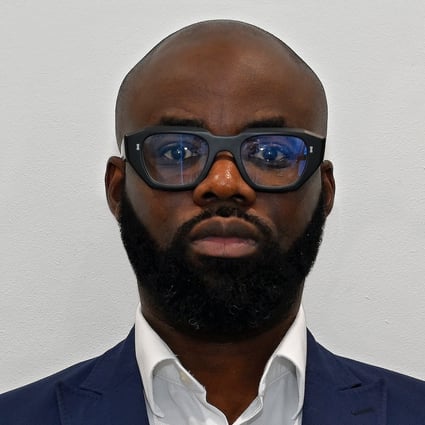 Samuel Adesoga
Project Manager
Location
London, United Kingdom
Toptal Member Since
July 4, 2019
An accomplished and results-driven servant-leader, Samuel has over 12 years of experience delivering large-scale software using Agile methodologies. He has coached and mentored development teams (developers, business analysts, and testers) and other stakeholders within the business at different levels. His experience includes working as a developer, test automation specialist, test and release manager, and most recently, an Agile consultant.
Project Highlights
Yangah
Recruited and led the entire delivery of the platform from start to finish and some post-delivery support.
AWS Enablement Project
Led 3 scrum teams to deliver a set of applications that were deployed within a large financial institution.
Work Experience
BP
Coached and supported product owners in breaking down large initiatives by value and not activities.
Supported multiple scrum teams in improving their working methods using cycle time and throughput metrics.
Coached scrum masters and scrum team on capturing metrics that measure value delivered to the stakeholders at the epic level.
Supported and coached agile leaders, scrum masters, and scrum teams on self-management.
Worked with the portfolio manager to help connect business initiatives to work done in the scrum teams.
2020 - 2020
Technical Project Manager
The Philippa Huckle Group Ltd.
Led a discovery phase for a personal finance planning app for high-net-worth individuals.
Facilitated design thinking sessions with all stakeholders to understand the problems to be solved and develop potential solutions for the application.
Collaborated with the UX designer and the client to develop visual ideas to solve the problem.
Introduced Scrum to the delivery team as a framework to build the MVP.
2020 - 2020
Agile Coach and Scrum Master
11809725 Canada Ltd.
Worked with the CEO as product owner and the developers to rebuild trust to get the project to completion.
Established a cadence of Scrum events, sprint planning, daily scrum, sprint review, and sprint retrospective to help the team deliver the most valuable features to the customers.
Support the entire organization to use the sprint review for updates on progress towards the product goal.
2019 - 2020
Enterprise Agile Coach
TUI
Introduced and rolled out agile processes, including coordination with key stakeholders such as C-execs, middle-level managers, product and technology team leaders, and a good representation of team members.
Conducted training sessions on agile tools and practices. Other sessions that were organized include sessions to help create an atmosphere of trust and transparency.
Reduced silos through coordination with delivery and several testing teams. Continuously facilitated sessions to support established psychological safety with teams.
Saved £1 million spent on third-party consultancy for one year by improving the communication between product and technology teams; as a result, leading to improving end-to-end product delivery process.
Improved morale of team members by promoting autonomy within teams.
2017 - 2018
Agile Project Manager
Barclays
Defined end-to-end agile processes for translating user requirements into working software.
Presented and rolled out an agile process that included requirement elicitation and specification, developing and testing software deliverable, and finally, the release processes, including required documentation.
Worked with feature team leads to establish the definition of done as an application to the program.
Coached and mentored testers and developers to ensure that test coverage was spread across unit, integration, and end-to-end test suites.
Collaborated with the relevant teams to push activities that are performed late in the cycle to earlier stages of the delivery cycles.
Coordinated with the team responsible for document tests and release notes to remove artifacts and practices that weren't adding much value to the delivery process.
Contributed enormously to the test practices and continuous delivery processes across the entire program.
Championed a set of changes that helped reduce the lead team and shrink the time spent on less valuable activities within the delivery lifecycle.
Supported the refactoring of unstable tests into readable and more stable tests that provided value simultaneously saved for the team at large.
2016 - 2017
Agile Project Manager
Ministry of Justice
Coached and mentored business analysts to write user stories that adhere to the INVEST qualities of a user story.
Facilitated a collaborative and dynamic planning process including the prioritizing of the work that needs to be done based on the capacity and capability of the team; also taking into account the team's velocity.
Worked closely with developers both front end and back end developers, ensuring that our test coverage was spread across the unit, integration, and end-to-end test suites.
Due to the asynchronous nature of the system, I ensured that the test team wasn't adding unnecessary tests at a layer that would be expensive to maintain.
Refactored and improved the test framework that was being used, as tests were difficult to read and no clear DSLs were defined.
Defined and maintained the test approach for all project which was then shared with all team test leads.
Ensuring that exploratory tests including negative tests are always executed before stories are signed off.
Contributed enormously to the test practices and continuous delivery processes across the entire program.
Conducted demo to business product owners regularly as soon as stories are done based on the team definition.
2016 - 2016
Agile Project Manager
Barclays
Worked closely with full stack developers to ensure that tests are efficiently distributed across unit test, integration test, and acceptance tests.
Reviewed user stories that are prepared by business analysts and ensure that user stories are always testable.
Ensured that exploratory tests are always executed before stories are signed off.
Supported the release management by ensuring that data setup and binaries are always available using the continuous delivery pipeline.
Promoted continuous improvement include quality being built into the product e.g. ensuring the application is resilient to failure in third-party applications that are being integrated with.
Conducted regular demos to the product owner and other business stakeholders.
2015 - 2016
Test Automation Consultant
State Street Bank, London
Planned and executed testing activities across a number of work streams including client onboarding, trade capture, trade lifecycle, and front office blotter.
Worked with other testers and business analysts in the other work streams including settlement, confirmation, stock borrow loan, ERM, etc.
Worked with business analyst and product owners to define and test client onboarding process including AML checks.
Oversaw the automation of certain components across the program to help reduce testing risk and reduce regressions using Ruby and Python in some other cases.
Handled automation trade capture scenarios that would be used across the entire project's work streams.
Liaised with external vendors (Misys), raising issues as appropriate and chase up for a resolution to any issues found.
Coordinated defect triages and liaising with the business owners as required.
2014 - 2015
Programme Test Lead
UBS
Managed testing activities on every project in the program.
Worked closely with developers to ensure that unit tests and integration tests are written for every story.
Worked with quantitative analysts on testing of algorithms that were used for determining risk inherent in trading agreements.
Developed a test framework in groovy, and use that for end to end (acceptance tests).
Created acceptance test builds in TeamCity for every project in the program of work.
Implemented a performance testing framework using Gatling (Scala).
Attended meetings at different level of engagement from project initiation meeting to individual meeting within the different projects.
Ensured that appropriate tests are executed before every release.
Release management duties, which includes the deployment of code to test and pre-prod environments, and documentation of release notes in a clear and concise manner.
2012 - 2014
Agile Test Manager
BNP Paribas, London
Challenged any development, test, or release practices, which could potentially have an adverse effect on the quality of the system under test.
Created and kicked off an agile testing strategy for the team.
Created an automated build and deploy system using TeamCity for the risk system being built; this has proven to be very useful as we have caught a number of defects much earlier on despite the challenges associated with testing the system.
Built a number of test utilities in C#, Java and Ruby programming languages to support the testing being executed by the test team.
Initiated a process to enable system integration testing to be reduced from 4 weeks to 2 weeks.
Paired with developers on story testing; identifying scenarios that are required to be automated as part of the continuous build.
Continuously worked with quantitative analysts and developers to analyze and validate risks that were produced by the system.
Regularly create a test pack for our regular 6 weekly releases into the UAT environment, which is then used for system integration testing.
Managing the offshore team for the bank required system Integration testing.
Helped resolve production support issues and ensure any gaps in the test pack are addressed immediately.
Worked closely with the app and desk support teams to ensure that the team's test process is synced with the production support procedure.
2011 - 2012
Agile Developer in Test | Agile Coach
Collinson Latitude, London
Created a test automation strategy as part of a bigger continuous delivery plan.
Implemented a continuous performance-testing framework using JMeter and integrated as part of continuous integration.
Built an acceptance test framework using Ruby, Watir-Webdriver, and Cucumber.
Improved the manual testing process leveraging the advantages provided by the acceptance test.
Coached the developer, testers, and business analysts on BDD practices.
Improved agile practices, including stand-up, release planning, and retrospectives.
Supported the implementation of TeamCity continuous integration environment and created a build for acceptance testing.
Liaised with the offshore team daily and mentoring via Skype.
2010 - 2011
Technical Test Consultant
LMAX, London
Mentored other testers in Agile testing practices.
Improved the automated acceptance testing using selenium and the LMAX REST API.
Tested the KYC API integration ensuring that the guidelines for AML are implemented correctly by the system.
Executed exploratory, regression, non-functional, and functional system testing as part of the day-to-day job.
Tested all exchange and broker functions.
Tested trade reporting functionality which is built on FIX protocol.
Involved requirement definition and test automation for client money functionality.
Tested the integration of third-party software. E.g. Integration of Scila market surveillance and Reuter's tick history data with the LMAX platform.
Involved environment management and release management.
2010 - 2010
Technical Test Consultant
BBC Worldwide, London
Led a team of three testers and supporting these testers to be better technical testers.
Established the testing process for the project.
Tested a number of application including web services using SOAPUI and BizTalk applications.
Drove the BDD process used for the development of features.
Automated tests written using Cucumber, Watir, RSpec, ActiveRecord, and Ruby.
Created a test framework for testing the ETL process using ActiveRecord.
Actively involved in recruiting and interview testers (manual and technical) to come onboard the project.
2009 - 2010
Technical Test Consultant
Channel4, London
Conducted user acceptance testing for all applications developed.
Created a test automation suite using RIATest for testing the flash components of the channel 4 websites.
Automated test framework deployed includes Selenium remote control and TestNg.
Actively involved in the project processes, identifying risk and escalating such risk as appropriate.
Reduced dependency on selenium by writing some at a much lower level below the user interface.
Built a working and manageable framework using selenium for projects worked on.
Worked extremely closely with developers and business users to reduce project risks.
2008 - 2009
Senior QA Engineer
Sportingbet Plc, London
Automated test framework deployed includes a Selenium grid, remote control, and nunit.
Extended Selenium framework to effectively run selenium test suites in parallel.
Completed the pilot project with RIATest and Flash-Selenium for testing of Flash component on an eCommerce website.
Pioneered and supported an ongoing process of moving from V-Model test model to an Agile testing process.
Tested the Finsoft back office payment and settling suite.
Managed the QA team and assigning QA engineers to projects team depending on project need, competencies and opportunity of cross-training.
Initiated and co-coordinated daily QA engineers standup.
Mentored junior QA engineers to write Selenium script using object-oriented paradigms.
Developed a script in Ruby which was ported to C# to help with translation on foreign domains.
Created abstract classes to make selenium scripts more maintainable.
Monitored and reviewed Selenium test scripts to ensure maintain-ability at all times.
Involved in an iteration planning meeting and retrospectives.
2008 - 2008
QA Team Lead (Automation Team)
Elateral Limited, Surrey
Reviewed and redefined the Agile testing process.
Mentored other testers and QA engineers in the IT department.
Introduced and created automated regression test suites for the web applications that were being supported by the team.
Worked closely with the offshore team to coordinate task and reduce redundancies.
Initiated writing of automated test scripts for current projects (functionalities).
Led a team of testers and analysts during both unit, system and regression test phases for a number of high profile client deliveries.
Worked to very tight testing deadlines and in dealing with high-pressure situations calmly and effectively.
Worked closely with customer side support teams and client staff to manage user acceptance testing projects.
Managed a multi-project tracker system for both testing issues and user enhancement requests.
Worked alongside system architects and developers to ensure high profile changes and additions were produced in a timely manner.
2007 - 2008
Application Developer
ThoughtWorks UK, Limited
Analyzed user stories looking out for testing risks and dependencies.
Defined test procedures for every iteration, and provided estimates for test time needed for each story.
Automated test cases using JUnit and Selenium.
Executed test scripts, reported bugs adequately with all information provided to reproduce bugs, regression testing, coordinated user acceptance testing, and carried out sign-offs.
Prioritized bugs and prepared release notes.
Project History
Yangah
http://www.yangah.com
Recruited and led the entire delivery of the platform from start to finish and some post-delivery support.
Yangah.com is an eCommerce application for creating custom apparel. The website was built in Ruby on Rails and deployed on Heroku. I led the delivery of this project right from the project vision stage to creating a backlog and hiring developers to help bring the vision to life.
CRM System for Political Party
Worked with the business to define the goals and vision of the product; delivered an MVP within 3 months.
The CRM app was designed to collect basic information about members of the political party and also positioned where they are located on a map of the country.

This was useful for the leaders of the political party to be able to target the areas that are not well represented in terms of taking the campaign to those areas.

Also integrated into the system was means of disseminating information to the members via SMS and email newsletter; this was achieved via API integration to third-party providers.
AWS Enablement Project
Led 3 scrum teams to deliver a set of applications that were deployed within a large financial institution.
The project was a technically complex project and I worked with the business to clarify the goals of the project and by working with these 3 scrum team, I was able to deliver these products that helped fulfill the AWS enablement.
Education
2005 - 2006
Master of Science Degree in Software Engineering Management
Southampton Solent University - Southampton, England
1999 - 2004
Bachelor of Science Degree in Computer Science
University of Lagos - Lagos, Nigeria
Certifications
JANUARY 2022 - PRESENT
Professional Scrum Trainer
Scrum.org
MAY 2021 - PRESENT
Professional Agile Leadership I
Scrum.org
FEBRUARY 2021 - PRESENT
Professional Scrum Master Level III (PSM III)
Scrum.org
DECEMBER 2019 - PRESENT
Coaching Agile Transitions
ICAgile
DECEMBER 2019 - PRESENT
Agility in the Enterprise
ICAgile
JANUARY 2018 - PRESENT
Professional Scrum Master Level I (PSM I)
Scrum.org
JANUARY 2018 - PRESENT
Professional Scrum Master Level II (PSM II)
Scrum.org