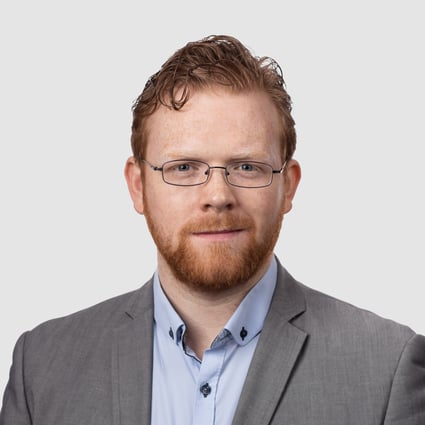 Séamus Ryan
Project Manager
Toptal Member Since
July 13, 2018
Séamus has spent a large portion of his career at Microsoft—starting as a developer, moving onto a project manager role, then as a scrum master, and finally as an Agile coach for an organization of scrum masters. He has extensive experience in delivering line-of-business apps with a particular emphasis on moving applications into the cloud. Seamus is currently working on projects that result in fair and ethical machine learning models.
Project Highlights
MS Elite
Led the team that created the client apps based on an existing web app and back-end which tripled monthly unique users.
RDR | Psychology Tool
Led the creation of an open source tool for the gathering of psycholinguistic data for academics.
Showcase IT
Acted as the scrum master/PM who managed the move for the Showcase IT app from web exclusive to the web, iOS, and Android.
Education
Master's Degree
IADT | Dún Laoghaire Institute of Art, Design and Technology
Work Experience
2017 - PRESENT
Lead Engineer | Project Manager
Ugliest Horse Studio
Directed the project management of all the ongoing engineering work.
Acted as the scrum master for the engineering team.
Provided business-to-business support for released components.
Wrote and designed statements of work for the selection of Vendors and contractors.
Managed a team of engineers and artists.
Designed and implemented the artificial intelligence for the B2B components.
Microsoft
Acted as a scrum master on more than ten projects.
Contributed to the build of a cross-platform app (iOS, Android, web).
Adopted engineering best practices (TDD, CI/CD).
Implemented an app portfolio analysis for cloud adoption.
Coached a team, using the Agile methodology, and encouraged best practices and provided guidance.
Managed a geographical-distributed engineering team.
Ran large, multi-year, high-budget projects.
2008 - 2009
Project Manager
Lionbridge
Managed onsite software deployment projects.
Took on business analytic product ownership including new KPI adoption and management.
Created cross-region alignment on software outage management.
Managed local data-center modernization including visualization and VoIP adoption.
Developed a crisis strategy including onsite power-management and data backup and restoration.
Education
2017 - 2019
Master's Degree in Cyber Psychology
IADT | Dún Laoghaire Institute of Art, Design and Technology - Dublin, Ireland
2006 - 2010
Bachelor's Degree in Computer Systems
University of Limerick - Limerick, Ireland
Certifications
SEPTEMBER 2021 - PRESENT
AWS Partner: Accreditation (Technical)
Amazon
APRIL 2013 - PRESENT
Certified Scrum Master
Scrum Alliance