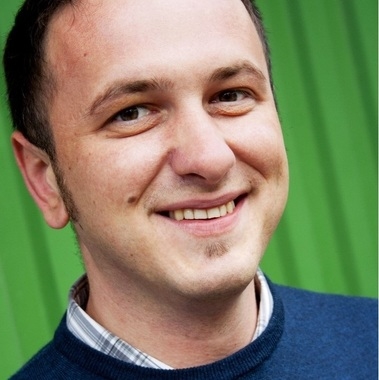 Bojan Tosic
Software Developer
Location
Velika Gorica, Croatia
Toptal Member Since
February 19, 2016
During his 19 years of experience in custom software development and data integration, Bojan has had the opportunity to work on more than 40 projects, gaining much practice in the analysis, design, development, and deployment phases of projects. Currently, his main focus is full-stack web development. Bojan works as a freelance developer taking on small and mid-sized web-related projects.
Portfolio
Resumo
CSS, Objective-C, Swift, iOS, Gulp, Grunt, PhoneGap, Cordova, MS Silverlight...
Web Marketing
Microsoft SQL Server, JavaScript, HTML, ASP.NET, Ajax, .NET
Zeljko
SQL Server Reporting Services (SSRS), SQL Server Analysis Services (SSAS)...
Preferred Environment
Node.js, JavaScript, .NET, React, SQL
The most amazing...
...project I've implemented is a system for online assistance in physiotherapy and education consisting of web services and multiple web and mobile client apps.
Work Experience
2008 - 2016
Project Manager, Lead Developer
Resumo
Managed the entire company and all its projects.
Led all development efforts.
Technologies: CSS, Objective-C, Swift, iOS, Gulp, Grunt, PhoneGap, Cordova, MS Silverlight, Microsoft SQL Server, ASP.NET, .NET, Bower, Node.js, Git, jQuery, HTML, JavaScript, Ionic, AngularJS
2010 - 2011
Software Developer
Web Marketing
Developed a core framework and back-end project for the CMS system.
Customized the front-end CMS project for individual clients.
Designed databases.
Upgraded the existing client CMS to a newer technology.
Refactored and optimized the core CMS framework.
Technologies: Microsoft SQL Server, JavaScript, HTML, ASP.NET, Ajax, .NET
2006 - 2009
Software Developer
Zeljko
Designed and developed software projects.
Integrated data.
Implemented custom GIS servers.
Technologies: SQL Server Reporting Services (SSRS), SQL Server Analysis Services (SSAS), Autodesk, Archibus, SQL Server Integration Services (SSIS), Microsoft SQL Server, Microsoft Access, ASP.NET, .NET
2005 - 2006
Software Developer
Ekobit
Contributed to the development of software and integration of systems.
Technologies: BizTalk, Windows Forms (WinForms), Oracle Database, Microsoft InfoPath, .NET
Experience
My Challenge Group Tracker
From App Store: "Stay motivated, accountable, and connected with Beachbody's My Challenge Tracker! The My Challenge Tracker app lets you easily log your daily Challenge Group activities, connect with other members in your group, and stay in touch with your Team Beachbody Coach."
Kinn-x
From App Store: "Kinn-x simplifies and streamlines your online life. With Kinn-x there's no messing around between different social media networks, everything's in one place."
Fleet Management for Car Repair Service
Full-stack fleet management system for a car repair service.
Gimmic Online Education Platform
The Gimmic ePlatform is a meant for all educational purposes, all ages, and all content types.
Webfysio
Webfysio app is a part of an eHealth Platform and is meant to be used between the healthcare professional and his/her patients and family.
Corrosion Calculator
iOS app for calculating pipe corrosion levels based on pressure, temperature, and velocity.
Product Information Finder
Barcode reader mobile app for iOS and Windows Phone 7. The barcode is decoded on device and product information is loaded from the server.
Nutrition App
iOS app with recipe lists and details.
Pill Intake Reminder
Full-stack app for reminding patients to take pills at prescription time.
Lero
Lero is a web site for presenting the Croatian popular juice Lero. It is developed by a Croatian company using their custom CMS system, EasyEdit CMS. This site showcases the usage of catalog, blog, survey, intranet, and RSS modules.
BioCrystal
BioCrystal is an online alternative healing shop that offers products to end customers as well as partnership with dealers.
Tour Africa
Tour Africa was an African journey website. It is no longer active since the tour ended.
Perfect Interview
Perfect Interview is an iPhone application that prepares users for job interview. Application features: video training, coaching, recording, and uploading the complete job interview.
JOBSfit4U
JOBSfit4U is an iPhone application for personality assessment and job search.
Adiva
Adiva is a medical advisory site, also including intranet section for pharmaceutical specialist articles and communication.
EasyEdit CMS
http://www.wem.hr/easyedit-cms.aspx
EasyEdit CMS is a system created by Web Markting d.o.o. company in Croatia. This system is main product of the company and it's value is in the ability of customization for particular client.
Croatia Holidays Apartment
http://www.hrvatskaapartmani.hr/
Croatia holidays apartment is a classifieds website for holiday apartments rental in Croatia. It is a custom website based on client specific needs.

Features: browsing and searching apartment by various filters, first and last minute offers, by region and sea distance. Submitting an advertisement of one's own apartment for rental. Ads administration and stats pages.
Hucno
Intranet website for certified Supervisory Board members. Development of large application web form with on-demand dynamically generated input controls and file delete/upload.
ProjectCoordinator
ProjectCoordinator is a software that manages files and CAD projects. Its intended users are architects and CAD experts. Main project benefit is organizing and versioning of CAD drawings.
InfoPult
Desktop application for geolocation and routing. Primary users are tourists visiting Croatian city Split. Application is deployed on self-service kiosk and uses touch screen as user interface.
Desktop CAD Drawings Organizer/Viewer
Single user desktop application for organizing land preview of local AutoCAD files.
INA: Sewage Water Management
Desktop multi-user application for sewage-waters management.
Employee Candidate Assessment System
In-house system for assessment of candidates who applied for a job at call center. Includes random ordering of questions and answers, scoring tests (6 tests), calculating stats, administration, search by various criteria.
BizTalk Server Custom Integration
Integration of non-compatible legacy systems using Microsoft BizTalk Server.
Dart
Dart is a finance application developed for Croatian market.
Archibus FM: Data Integration
Archibus Facility Management system implementation and integration for Hrvatski Telekom d.d.
Topobase: Electrical Network Custom Application
System for electrical network management and error detection.
Finance Reports
Custom development of online bookkeeping reports for middle-sized company and its branches.
Skills
Languages
JavaScript, HTML, SQL, C#, TypeScript, CSS
Frameworks
Angular, .NET, Ionic, ASP.NET, Bootstrap
Libraries/APIs
React, Node.js
Tools
NPM, Microsoft Access, Gulp, Grunt, Git
Storage
JSON, PostgreSQL, MySQL, Microsoft SQL Server
Education
2001 - 2008
Master's Degree in Computer Engineering
Faculty of Electrical Engineering and Computing - Zagreb