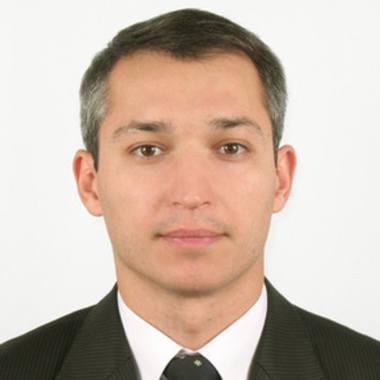 Denys Kozyr
Mathematics Developer
Toptal Member Since
August 31, 2013
Denys is a software engineer with 5 years of programming experience and excellent knowledge in applied C++ technologies. He is a successful member of an IT consulting company helping life insurance companies to deliver the IT-intensive components of their actuarial projects.
Preferred Environment
Subversion (SVN), Eclipse, Visual Studio
The most amazing...
...software I have ever built is an app I created from scratch for drawing any 3D chart by allowing users to define math functions using simple scripting language.
Work Experience
2011 - PRESENT
Software Engineer
Modev International
Developed a Defined Benefit Pensions ALM model.
Developed a tool for generating documentation from MoSes models source files using C# and Python.
Worked as part of a special project delivery team for a European client to deliver a MoSes model with economic capital amendments.
Was responsible for building and delivering investment risk test harnesses to a UK client.
2007 - 2011
Software Engineer
Freelance
Built a price comparison tool using VB.NET and Python.
Developed a visual tool for building and testing filter graphs such as Graph Edit using C++ and DirectShow.
Created an online tool for cutting MP3 files using Flex and ActionScript.
Developed an online service for converting YouTube videos to MP3 using Python, Django, and FFMPEG.
Completed numerous small projects using Excel VBA.
Technologies: Python, Flash ActionScript, VB.NET, C#, C++
APIS Ltd
Built an optimization model (simplex method) to find the optimal allocation of mined coal in order to maximize profits using Excel VBA.
Developed a forecasting model of electricity supply using VB.NET.
Created a tool for monthly accounting of electricity supply and factor analysis using Excel VBA.
Built a database to collect data agreements of fund participation. Generated monthly reports in Excel and standard contracts using Excel VBA and Word.
Created a cash-flow analysis tool using VB.NET.
Technologies: Excel VBA, VB.NET
Experience
Archimy
http://www.archimy.com/
A service for drawing 3D graphs of all kinds of math functions. Users can define a graph by specifying a formula for x,y,z coordinates using a simple scripting language.
MoSes Defined Benefit ALM
An ALM model for a multi-scheme UK defined benefits (DB) pension business. It includes a liability model running seriatim and an asset-liability model that incorporates stochastic economic variables into the standard liability model. It is for both closed pension schemes and schemes that have been bought out by another party.
Skills
Paradigms
Object-oriented Programming (OOP)
Other
VoIP, RTP, Video Streaming, Audio Streaming, Audio/Video Processing, Mathematics
Education
1997 - 2002
Master's Degree in Actuarial and Financial Mathematics
Donetsk National University - Ukraine, Donetsk