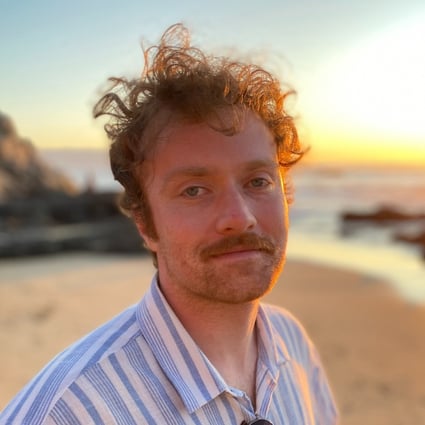 Eniz Vukovic
Software Developer
Location
Gradačac, Bosnia and Herzegovina
Toptal Member Since
December 14, 2019
Eniz is a self-taught programmer and entrepreneur, always ready to take on challenges and deliver the best, whether it's about maintaining a zero-downtime system at Viber or creating a social network used by thousands of people all over Europe. Eniz enjoys contributing to and discussing open source projects and is willing to discover and embrace new challenging projects.
Preferred Environment
Git, Visual Studio Code (VS Code), Windows
The most amazing...
...project I've developed is a demo service that deployed and served different project versions in a sandbox for project managers and testers to evaluate.
Work Experience
2018 - 2019
Senior Full-stack Engineer, Engineering Manager
Jumpcut
Created a sandbox system to demo various work in progress to project managers and testers using Node.js and LXD.
Created a marketing tool with React, Apollo GraphQL, and Express.js, which replaced a legacy system.
Migrated legacy landing pages from PHP to Next.js and React.
Migrated infrastructure from AWS to GCP without downtime.
Led the migration from a monolith RESTful API to a federated GraphQL API.
Led a team of developers that built complex landing pages using React and Next.js.
Technologies: Google Cloud, Redux Thunk, CircleCI, React Apollo, Redux-Saga, Apollo Server, Koa, JSON Web Tokens (JWT), Kubernetes, MongoDB, Docker, OAuth 2, Front-end Development, Redux, Express.js, SQL, Linux, Next.js, GraphQL, Amazon DynamoDB, Redis, PostgreSQL, PHP, React, Node.js
2014 - 2018
Co-founder, Full-stack Engineer, CTO
Closenger
Wrote a high-speed media and chat server for real-time communication.
Created an app from scratch, first using Qt and QML, then rewrote it in React Native.
Developed the web equivalent of the said app using React.
Created a video editor for the app using the FFmpeg library.
Designed an SEO tool for pre-rendering React apps.
Contributed to bug fixes and improvements to core React Native code base.
Technologies: Google Cloud, JSON Web Tokens (JWT), Go, OAuth 2, Front-end Development, Redux, Google Cloud Platform (GCP), Express.js, SQL, Linux, Redis, PostgreSQL, React, React Native, Node.js, C
2013 - 2014
Back-end Engineer
Viber
Maintained a SIP signaling gateway server.
Created a testing suite for the SIP gateway server.
Streamlined fixes and changes to the RTP server that involved communication with a SIP gateway.
Technologies: Linux, Boost, RTP, SIP, C++
Skills
Languages
GraphQL, JavaScript, SQL, C, C++, PHP, Go
Frameworks
Express.js, Koa, React Native, JSON Web Tokens (JWT), Next.js, Redux, Boost, OAuth 2
Libraries/APIs
Node.js, React, Redux-Saga
Platforms
Linux, Heroku, Amazon Web Services (AWS), Firebase, Google Cloud Platform (GCP), Windows, Kubernetes, Docker, Visual Studio Code (VS Code)
Storage
Redis, PostgreSQL, Google Cloud, Amazon DynamoDB, MongoDB
Other
Front-end Development, Apollo Server, SIP, RTP
Tools
React Apollo, CircleCI, GitLab CI/CD, Redux Thunk, Git, Travis CI
Paradigms
Functional Programming