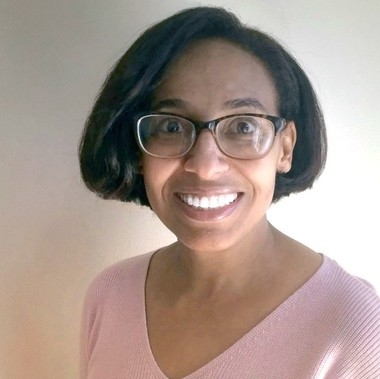 Pena Jackson
Quality Assurance (QA) Developer
Location
Hoover, AL, United States
Toptal Member Since
June 18, 2020
Pena is an IT leader and problem solver that translates vision into implementable details. She's a dedicated quality professional passionate about helping organizations to see new possibilities. Pena is a self-starter that consistently meets project schedules and provides deliverables which meet or exceed expectations.
Portfolio
Quality Reflections
SQL Server Integration Services (SSIS), SQL Server Reporting Services (SSRS)...
Moxy Jobs
SQL Server Integration Services (SSIS), SQL Server Reporting Services (SSRS)...
Preferred Environment
SQL Server Reporting Services (SSRS), Microsoft SQL Server, Visual Studio, Windows
The most amazing...
...thing that I have coded is a data mart which supports real-time data management, multiple supporting data sources, and real-time reporting.
Work Experience
2013 - PRESENT
Founder • Information Technology Consultant
Quality Reflections
Co-developed a financial data mart and standard reporting package consisting of financial reports for data governance, portfolio management, and regulatory reporting.
Utilized data mining techniques to find data outliers and created custom reports to illustrate and track findings.
Responsible for change management of application code, database code and report RDLs.
Engineered a prototype for a web-based risk management application that was later adopted and refined.
Performed performance analysis and tuning of database objects.
Provided testing of web based applications, database objects, and reports.
Composed technical and end-user documentation for software solutions.
Developed custom client imports based on data mapped from multiple data sources and various data file types.
Devised a generic import framework based on SSIS technology which decreased the on-ramping time associated with a client's data feed.
Technologies: SQL Server Integration Services (SSIS), SQL Server Reporting Services (SSRS), Microsoft SQL Server
2010 - 2013
Consultant • Business Intelligence • Database Developer
Moxy Jobs
Championed a solution which addressed client reporting needs. Implemented the reporting solution and provided on-going development and customer support which met and exceeded the client's needs and expectations.
Reduced the need for manual ad hoc reporting and eliminated inter-departmental reporting discrepancies through the use of single data repository and standardization of the reporting package.
Improved the organization's overall data quality through the implementation of an ETL package which fed updated data back to the core data system.
Obtained 100% user acceptance of all implemented reports.
Analyzed the primary database design and performance; provided actionable feedback which provided immediate usability and performance gains within the application.
Technologies: SQL Server Integration Services (SSIS), SQL Server Reporting Services (SSRS), Microsoft SQL Server
2006 - 2010
Manager, IT Process • Manager, Application Development (Interim) Manager • Manager, Software Quality Assurance
EBSCO Industries
Delivered projects with less than 10% deviation of schedule and no last minute deviations from deployment during my tenure as interim development manager.
Led a cross-functional team of technical and business staff to identify and resolve the damage caused by a "run-away" application. Orchestrated customer and management communications, identification of root cause, and implementation and deployment of the solution.
Worked with management stakeholders to create and review a written definition of proposed metrics that included metric source, intended audience, distribution methods. Identified process and tool modifications necessary for the metrics to be successfully implemented.
Enhanced production server integrity by implementing a plan which limited access and formalized change control to the servers.
Researched, documented, and delivered a technology proposal select an organizational solution for Application Lifecycle Management that would reduce duplication of data, increase communication between groups, reduce training, and allow for resources to be "borrowed" from other groups without additional training time.
Eliminated deployment of software that did not meet business needs through the creation and implementation of a series of internal reviews during the development cycle.
Technologies: SQL Server Reporting Services (SSRS), Microsoft SQL Server, C#
2001 - 2004
SQA Manager • Sr SQA Engineer
Emageon
Simplified Linux kernel maintenance through championing and coordinating the documentation of operating system changes.
Reduced upgrade costs and decreased the number of "failed" deployments to hosted systems through the expansion of testing scope to include deployment testing and the inclusion of hardware artifacts in the release manifest.
Wrote and presented a presentation regarding the combination of third party tools implemented in a non-standard environment at the Better Software Conference which received high reviews regarding the quality and topic of the presentation.
Managed an SQA team made of staff with various levels of technical skills.
Focused on the black-box testing of the hardware and software components of PACS devices including planning, execution, and continuous improvement of testing.
Technologies: Java, Linux
Solutions Plus
Managed the software quality assurance team and oversaw the black-box testing of web based and client/server corporate actions software.
Reduced release slippage by identifying the need for cross-functional triage of issues found during testing and creating a forum to promote those discussions.
Increased the visibility of known unresolved issues and promoted SQA staff confidence in releasing software with known issues through the use of a SQA handover document which included the details of the issues and any workarounds found by the group.
Documented the application features and flow including inputs, output, and dependencies through the creation of an application map which was used by management for troubleshooting, training, and product management discussions.
Increased build quality by reducing the number of incomplete check-ins through the implementation of desk checks.
Interacted daily with multiple roles within the organization including sales, customer support, and development.
Technologies: Microsoft SQL Server, C#, VB.NET
1997 - 2000
QA Manager • QA Analyst
Scan Optics
Directed multiple teams and coordinated testing assignments for various concurrent projects in a wide range of markets including tax revenue, publishing, and health care.
Helped to obtain an 8 million dollar contract through the creation and presentation discussing the maturity of the company's test processes to an audience of mixed technical abilities.
Helped to retain an 8 million dollar contract and stabilize the deliverable applications by refining test resources and fostering a healthy client / tester relationship that improved communications and trust.
Served as a successful proof of concept which led to the inclusion of the SQA role on future projects within the organization.
Successfully researched and implemented an ad-hoc SQA process which supported the creation and implementation of customer approved custom software.
Interviewed, hired, and trained software quality analysts.
Technologies: Oracle, Microsoft SQL Server, VB.NET
Skills
Languages
T-SQL (Transact-SQL), C#, Visual Basic, VB.NET, Java, C++, Bash Script, COBOL, Pascal
Paradigms
Business Intelligence (BI), Testing, Incremental Development, Iterative Programming, Waterfall Development, Change Management, Management, Scrum, ETL Implementation & Design, Extreme Programming
Other
Quality Assurance (QA), Release Management, QA Test Plan Management, Data Warehouse Design, Unix Shell Scripting
Tools
Microsoft Project, Microsoft Visual Studio, HP QuickTest Professional (QTP), Visual Studio, SugarCRM, WinRunner
Platforms
Windows Desktop, Windows Server, Windows, Oracle, OS2 Warp, Solaris, Linux
Storage
Microsoft SQL Server, Redgate SQL Toolbelt, SQL Server Reporting Services (SSRS), SQL Server Integration Services (SSIS), IBM Db2, Sybase
Frameworks
.NET, Rational Unified Process (RUP), ASP
Education
2002 - 2002
Certified Software Quality Analyst Certificate in Software Quality Assurance
Quality Assurance Institute - Orlando, Florida (USA)
2001 - 2001
Certified Software Test Engineer Certficate in Software Testing
Quality Assurance Institute - Orlando, Florida
1993 - 1996
Bachelor's of Science Degree in Computer Information Systems
Columbia College - Columbia, MO (USA)