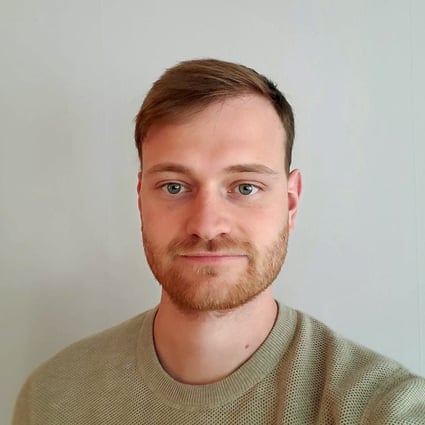 Petrus Lundgren
Business Process Analysis Developer
Location
Stockholm, Sweden
Toptal Member Since
August 18, 2020
Petrus is a senior automation consultant and developer with three years of experience at a top RPA consulting firm. His experience with 10+ clients ranges from project management in the insurance industry to serving as the lead developer in the automotive industry. He's a confident presenter with deep technical knowledge in RPA and AI. Petrus holds multiple certifications including Advanced UiPath Developer, UiPath Solution Architect, and Boost AI Trainer.
Portfolio
AKOA
C#, VB.NET, SQL, LINQ, UiPath
Preferred Environment
UiPath
The most amazing...
...bot I've developed helped save a finance department over 800 hours over overtime yearly and increased measured employee happiness significantly.
Work Experience
2017 - 2020
Senior Automation Consultant
AKOA
Developed a bot using UiPath that assisted in handling candidates for jobs. It oversaw the initial scanning and test-phases of candidates and resulted in saving 8-12 hours weekly for over 500 recruiters. Techniques used include web scraping and APIs.
Developed a robot that integrated a legacy system to a data lake allowing previously trapped data to be fed to machine learning algorithms for supply chain purposes. This became a keystone in an ambitious digital transformation program.
Performed a full automation potential analysis of a credit department at a bank, resulting in an "automation heatmap" and backlog of over 100 process candidates for automation.
Technologies: C#, VB.NET, SQL, LINQ, UiPath
Experience
RPA Pilot Tech Lead in Multinational Organization
Delivery of four large finance processes in an RPA pilot project. In my role I trained and led a team of developers to analyze, code, and deploy the processes with strict code quality standards and best practices. In my role I was responsible for the delivery and my activities included; that I led initial process discovery workshops, organized material for process selection, participated in process walkthrough and documentation, guided developers in technical solution designs, assisted in any problems during development, set up orchestrator as well as act test lead.

All processes were delivered on time and within budget, resulting in a serious work load reduction for the staff and in a further commitment to RPA as a technology. The pilot proved that RPA could turn automation potential into something real and tangible.
Skills
Other
UiPath, Business Process Analysis, APIs, Product Development
Languages
SQL, VB.NET, C#, Python
Libraries/APIs
LINQ, Flask-RESTful
Education
2016 - 2017
Master's Degree in Strategy and Management Control
Linkoping University - Linkoping, Sweden
2012 - 2015
Bachelor's Degree in Electrical Engineering
Linkoping University - Linkoping, Sweden