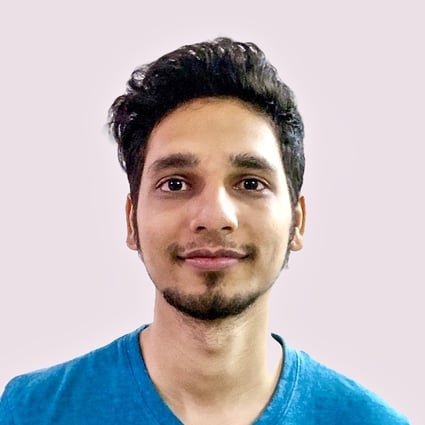 Pratik Sethia
WordPress Developer
Location
Bengaluru, Karnataka, India
Toptal Member Since
November 12, 2019
Along with an in-depth grasp of coding, marketing, SEO, design, and business, Pratik is a full-stack WordPress with a track record of successfully building over 100 WordPress/PHP projects. Clear communication and patience define him as a developer, making him the perfect guide for all the technical aspects of your project. With a knack for solving problems within given parameters, Pratik hits the ground running to deliver a seamless experience.
Portfolio
Freelance
PHP, ACF PRO, Advanced Custom Fields (ACF), Figma, AI to HTML, Elementor, LAMP...
Freelance
WPBakery, LAMP, Responsive Web Design (RWD)
Preferred Environment
Elementor, WordPress, WooCommerce, Advanced Custom Fields (ACF), Figma, AI to WordPress, LAMP
The most amazing...
...project I've taken on was developing a website platform for TEDx event ticket booking within 24 hours; it started generating revenue the very next day.
Work Experience
2018 - PRESENT
Senior Developer | Elementor Page Builder
Freelance
Developed an Elementor-based responsive product website for an AI-led customer experience platform based out of the US: Truelark.com.
Developed a pixel-perfect, highly responsive website in collaboration with the world's best design agency Pentagram for the largest raw chicken supplier based in Europe: Cocorico.ro.
Rezonant.net - Developed an ACF-based filter website for a design agency based in Bangalore, India: Rezonant.net.
Oversaw a team of developers in building a freelancer platform for photographers and cinematographers. Built in Elementor with branded design and pixel-perfect responsiveness: Wedlancer.in..
Built a highly creative website based on Elementor for an architecture marketing design agency based in India: Studiosalience.com.
Technologies: PHP, ACF PRO, Advanced Custom Fields (ACF), Figma, AI to HTML, Elementor, LAMP, Responsive Web Design (RWD)
2017 - PRESENT
Senior Developer | WPBakery Page Builder
Freelance
Published plugins for WPBakery page builder: Codecanyon.net/user/gameofwp/portfolio.
Created a gifting website with a good UI/UX experience and custom fields during the checkout flow for Instamosaicstudio.in.
Launched an eCommerce website with the integration of WPBakery page builder and WooCommerce: Parvatiethnics.com/.
Worked on corporate websites like lSmartlight.in that has a catalog, custom email solutions, customer retargeting campaigns, SEO, and so on.
Technologies: WPBakery, LAMP, Responsive Web Design (RWD)
2016 - PRESENT
Freelance WordPress Developer
Self-employment
Developed and launched custom plugins and themes on Envato market and led a team of developers in WordPress.
Set up highly available SEO-optimized eCommerce websites. Recommended suggestions and implementations.
Worked on highly responsive mobile-optimized websites.
Performed data analytics and tracking to boost ROI.
Technologies: WordPress, LAMP, Responsive Web Design (RWD)
2018 - 2021
Web Consultant for Digital Agencies
Gemius Design Studio
Led the development team to create all processes and architecture from scratch.
Provided online web presence strategies and consultation to the clients.
Communicated with clients and agencies to provide the best solutions.
Built and maintained more than 50 eCommerce websites.
Adopted a mobile-first architecture for designing and developing websites.
Technologies: Amazon Web Services (AWS), JavaScript, CSS, HTML, PHP, WordPress, LAMP, Responsive Web Design (RWD)
Skills
Languages
PHP 7, HTML5, CSS3, HTML, CSS, PHP, JavaScript
Frameworks
Bootstrap, CodeIgniter, Laravel, Laravel 5, CodeIgniter 3
Libraries/APIs
jQuery, Google APIs, WordPress API, WordPress REST API, Stripe, Stripe API, Facebook API, WooCommerce API, Google AdWords
Tools
Advanced Custom Fields (ACF), PageSpeed, Sublime Text, Adobe Experience Design (XD), Sublime Text 3, Atom, Cyberduck, GitHub, Slack, FileZilla, WPBakery, WPML, Sketch, Figma, PhpStorm, Terminal, Git, GitLab, Gutenberg Editor, ACF PRO
Paradigms
Requirements Analysis, Responsive Web Design (RWD), UX Design, Web Architecture, DevOps, UI Design, Responsive
Platforms
WordPress, WooCommerce, LAMP, Amazon Web Services (AWS), OS X, Linode
Storage
WP Engine, MySQL, MySQLi, MySQLdb, Amazon S3 (AWS S3)
Industry Expertise
Web Design
Other
eCommerce, Migration, Cloud Migration, Website Migration, HTML to WordPress, Bug Fixes, Yoast SEO, Online Payments, Custom Post Types, Visual Composer, Elementor, PSD to HTML, PSD to Bootstrap, Site Speed Optimization, Page Speed Optimization, Material Design, WordPress Plugins, AI to WordPress, PSD to WordPress, Bootstrap to WordPress, WordPress Page Builder, Web Speed, SEO Audits, SEO Tools, WordPress Design, User Interface (UI), User Experience (UX), Sketch to WordPress, Sketch to HTML, WordPress Themes, WP Rocket, Plugins, Themes, Responsiveness, WordPress Rescue, Stripe Payments, Payment APIs, SSH, Organic SEO, APIs, Documentation, SFTP, Analytics, Leads, AI to HTML
Education
2012 - 2016
Bachelor's Degree in Computer Engineering
C.K. Pithawala College of Engineering and Technology - Surat, India
Certifications
APRIL 2016 - PRESENT
CS50: Introduction to Computer Science
Harvard University via edX