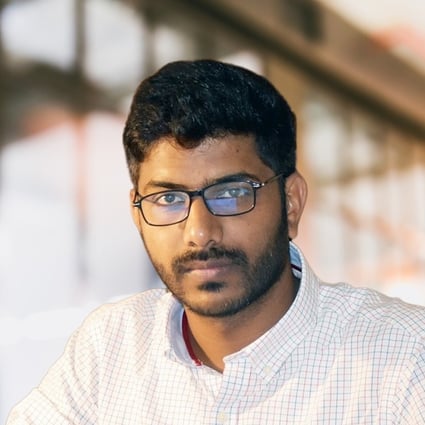 Praveen Singh Shekhawat
Software Engineer and WordPress Developer
Location
Jaipur, Rajasthan, India
Toptal Member Since
September 18, 2019
Praveen is a dedicated software engineer with several years of hands-on experience. This experience runs the gamut, including freelance work and working with traditional companies to leading teams, consultation, and solo development. His first love is coding, but he's also profoundly interested in product development. Praveen is a full-time developer and technical consultant who provides creative ideas for an innovative future.
Preferred Environment
GitHub, Bitbucket, NetBeans, MacOS, Communication
The most amazing...
...I've done for a logistics system where I worked on a React Native-based mobile app's database, including MySQL, AWS, DynamoDB, and many third-party APIs.
Work Experience
2017 - PRESENT
Technical Consultant
Aussie English
Worked as a part-time developer and technical consultant. Oversaw clients' support tickets and managed clients' servers.
Owned a team of six people that used Asana for bug fixes and task management, together with Gitflow to manage code.
Performed the website deployment to a Linux server and scaled it for 10000+ users.
Technologies: PHP, WordPress, WooCommerce API, WooCommerce, WordPress Plugins, WordPress Themes, PayPal API, CSS, Amazon Web Services (AWS), Stripe Checkout, HTML5, Google Cloud, WordPress Design, NetBeans, MySQL, jQuery, JavaScript, HTML5 Canvas, Amazon S3 (AWS S3), Amazon EC2, Stripe, Stripe API, jQuery Validation, jQuery File Upload, MySQL Workbench, GitHub, Website Setup, Page Speed Optimization, Responsive Development, Responsive Coding, WordPress REST API, Ajax, Wordfence Security, PayPal, Elementor, LearnDash, Trello, Agile Sprints, Bitbucket, HTML, Adobe Photoshop, WP Engine, LAMP, Server Migration, Web Servers, Stripe Payments, Leadership, Team Leadership, Communication, Web Development, React, Contact Form 7, WordPress Theme Design, Theme Development, WordPress API, Advanced Custom Fields (ACF), Responsive Web Design (RWD), Subscriptions, eCommerce, Content Management Systems (CMS), Full-stack, Full-stack Development, AppPresser, Paid Memberships Pro (PMPro), API Connectors, Airtable, Chrome Extensions, Mobile Development, Progressive Web Applications (PWA), Android, iOS
2021 - 2021
Full-stack WordPress Developer
REOL
Gathered high-level requirements and provided technical tasks and estimates.
Created a theme and completed all development work to deliver a complete and optimized site.
Provided minor enhancements to an existing website.
Developed brand new websites with a custom theme using shared design.
Technologies: PHP, WordPress, Contact Form 7, Adobe Experience Design (XD), WordPress Theme Design, Theme Development, APIs, GitHub, WordPress Plugins, WordPress Themes, CSS, HTML5, WordPress Design, NetBeans, MySQL, jQuery, JavaScript, Agile Software Development, Jira, jQuery Validation, jQuery File Upload, MySQL Workbench, Website Setup, Page Speed Optimization, Responsive Development, Responsive Coding, Ajax, Agile Sprints, Bitbucket, HTML, Adobe Photoshop, Server Migration, Web Servers, Communication, Web Development, Advanced Custom Fields (ACF), Responsive Web Design (RWD), Content Management Systems (CMS), Full-stack, Full-stack Development, Site Speed Optimization
2020 - 2020
WordPress Developer | Website Speed Optimization
Winning Social, LLC (via Toptal)
Configured Apache caches to improve the speed and enabled server-side cache.
Optimized the WordPress plugins to improve the website speed.
Created a custom WordPress plugin to move Git data from development to staging and staging to production.
Improved the website score at Google PageSpeed Insights and GTmetrix.
Migrated the server to Google Cloud and moved everything from the Pantheon server to Google.
Technologies: WordPress, WordPress Plugins, WordPress Themes, CSS, HTML5, Google Cloud, WordPress Design, NetBeans, MySQL, jQuery, JavaScript, jQuery Validation, MySQL Workbench, GitHub, Website Setup, Page Speed Optimization, Responsive Development, Responsive Coding, Ajax, Bitbucket, HTML, Server Migration, Web Servers, Communication, Web Development, Contact Form 7, WordPress Theme Design, Theme Development, Advanced Custom Fields (ACF), Responsive Web Design (RWD), Content Management Systems (CMS), Full-stack, Full-stack Development, Site Speed Optimization
2019 - 2020
WordPress Developer
Quiet Notion USA, LLC (via Toptal)
Used WordPress to update to the latest version and improve the existing code.
Developed several plugins to enable membership for users.
Implemented Stripe's payment APIs for members to pay for memberships.
Technologies: Stripes, WooCommerce, WordPress, PHP, WordPress Plugins, WordPress Themes, CSS, HTML5, WordPress Design, NetBeans, MySQL, jQuery, JavaScript, jQuery Validation, MySQL Workbench, GitHub, Website Setup, Page Speed Optimization, Responsive Development, Responsive Coding, Ajax, Bitbucket, HTML, Server Migration, Web Servers, Communication, Web Development, Contact Form 7, WordPress Theme Design, Theme Development, Advanced Custom Fields (ACF), Responsive Web Design (RWD), Content Management Systems (CMS), Full-stack, Full-stack Development, Site Speed Optimization, HubSpot
The NineHertz
Developed enterprise applications using Laravel as a back end.
Worked at clients' Bangkok offices for two months and collected project requirements.
Built B2B applications like Bookmycargo.com and performed server migration for the same.
Technologies: Amazon Web Services (AWS), Node.js, WordPress, PHP, Laravel, MySQL, WooCommerce API, WooCommerce, WordPress Plugins, WordPress Themes, PayPal API, CSS, Stripe Checkout, HTML5, Google Cloud, WordPress Design, NetBeans, jQuery, JavaScript, Agile Software Development, HTML5 Canvas, Amazon S3 (AWS S3), Amazon EC2, Stripe, Google Maps JavaScript API 3, Stripe API, Facebook API, jQuery Validation, jQuery File Upload, jQuery DataTables, MySQL Workbench, GitHub, Website Setup, Page Speed Optimization, Sketch to WordPress, Responsive Development, Responsive Coding, WordPress REST API, Ajax, Wordfence Security, PayPal, Elementor, LearnDash, Trello, Google My Business API, MySQL/MariaDB, Agile Sprints, Bitbucket, HTML, Adobe Photoshop, WP Engine, LAMP, LAMP Server, Server Migration, Web Servers, Stripe Payments, Gatsby, Leadership, Team Leadership, Communication, Lumen, Web Development, React, Contact Form 7, WordPress Theme Design, Theme Development, WordPress API, Figma, Advanced Custom Fields (ACF), Responsive Web Design (RWD), Shopify, Shopify Customizations, Dating Apps, Subscriptions, Single-page Checkout, Checkout, Shopping Carts, eCommerce, Content Management Systems (CMS), Full-stack, Full-stack Development, Constant Contact API, Site Speed Optimization, GeoDirectory, Paid Memberships Pro (PMPro), BuddyPress, HubSpot, API Connectors, Azure, Airtable, Online Shopping, Shopping
Dark Bear Web Solutions Pvt. Ltd.
Developed enterprise applications while working within agile development practices and upholding design principles.
Delivered solutions, provided estimations, and reviewed code.
Set up an AWS server with configured Lamp, Nginx, and Apache.
Led the team as a scrum master and performed with Git, Bitbucket, and Jira.
Technologies: Amazon Web Services (AWS), Linux, WordPress, Laravel, PHP, WooCommerce API, WooCommerce, WordPress Plugins, WordPress Themes, PayPal API, CSS, Stripe Checkout, HTML5, Google Cloud, WordPress Design, NetBeans, MySQL, jQuery, JavaScript, Agile Software Development, HTML5 Canvas, Amazon S3 (AWS S3), Amazon EC2, Stripe, Google Maps JavaScript API 3, Jira, Stripe API, Facebook API, jQuery Validation, jQuery File Upload, jQuery DataTables, MySQL Workbench, GitHub, Node.js, Website Setup, Sketch to WordPress, Responsive Development, Responsive Coding, WordPress REST API, Ajax, Wordfence Security, PayPal, Elementor, Trello, Google My Business API, Asana, MySQL/MariaDB, Agile Sprints, Bitbucket, HTML, Adobe Photoshop, WP Engine, LAMP, LAMP Server, Server Migration, Web Servers, Leadership, Team Leadership, Communication, Lumen, Web Development, Contact Form 7, WordPress Theme Design, Theme Development, WordPress API, Advanced Custom Fields (ACF), Responsive Web Design (RWD), Shopify, Shopify Customizations, Dating Apps, Subscriptions, Single-page Checkout, Checkout, Shopping Carts, eCommerce, Content Management Systems (CMS), Full-stack, Full-stack Development, Constant Contact API, User Interface (UI), Site Speed Optimization, GeoDirectory, Paid Memberships Pro (PMPro), BuddyPress, HubSpot, API Connectors
2014 - 2016
Senior Software Engineer
Dotsquares
Took on challenging projects with new technology like Objective-C, iOS, PHP, WordPress, and jQuery.
Conducted research, solved problems, and successfully executed new technologies for projects.
Explored new mobile and web development techniques, tools, and technologies.
Developed projects with PHP, WordPress, Objective-C, and iOS.
Technologies: iOS, Objective-C, WordPress, PHP, Laravel, JSON, APIs, REST APIs, Web API, WooCommerce, WordPress Plugins, WordPress Themes, CSS, HTML5, WordPress Design, NetBeans, MySQL, jQuery, JavaScript, Agile Software Development, Amazon S3 (AWS S3), Stripe, Jira, Stripe API, jQuery Validation, jQuery File Upload, jQuery DataTables, MySQL Workbench, GitHub, Website Setup, Responsive Development, Responsive Coding, WordPress REST API, Ajax, MySQL/MariaDB, Bitbucket, HTML, Server Migration, Web Servers, Team Leadership, Communication, Web Development, Contact Form 7, WordPress Theme Design, Theme Development, WordPress API, Advanced Custom Fields (ACF), Responsive Web Design (RWD), Dating Apps, Subscriptions, Single-page Checkout, Checkout, Shopping Carts, eCommerce, Content Management Systems (CMS), Full-stack, Full-stack Development, Constant Contact API, Site Speed Optimization, GeoDirectory, Paid Memberships Pro (PMPro), BuddyPress, HubSpot, API Connectors
2012 - 2014
WordPress Team Leader
Konstant Infosolutions Pvt. Ltd.
Created a WordPress plugin for a client's internal event management system.
Collaborated closely with mobile developers (iOS and Android) to find ways to push the limits of the existing web technology and create the best possible user experience.
Participated in the initial scope discussion and repaired the release plan with the help of the PO.
Cooperated with the deployment team to deploy products using AWS and other service providers.
Technologies: JavaScript, CSS3, HTML5, CSS, HTML, MySQL, CakePHP, PHP, WordPress, WooCommerce API, WooCommerce, WordPress Plugins, WordPress Themes, WordPress Design, NetBeans, jQuery, jQuery Validation, jQuery File Upload, Website Setup, Responsive Development, Responsive Coding, Ajax, Web Servers, Communication, Web Development, Contact Form 7, WordPress Theme Design, Theme Development, Responsive Web Design (RWD), Subscriptions, Single-page Checkout, Checkout, Shopping Carts, eCommerce, Content Management Systems (CMS), Full-stack, Full-stack Development, GeoDirectory, Paid Memberships Pro (PMPro), BuddyPress, API Connectors
JS Web India
Created WordPress custom themes using PSD files as per clients' needs.
Developed WordPress plugins while working for JS Web India.
Developed a stock management tool in WordPress to help the local vendor.
Technologies: JavaScript, jQuery, MySQL, WordPress, PHP, WordPress Plugins, WordPress Themes, CSS, HTML5, WordPress Design, NetBeans, jQuery Validation, jQuery File Upload, Website Setup, Responsive Development, Responsive Coding, Ajax, HTML, Communication, Web Development, WordPress Theme Design, Theme Development, Subscriptions, Content Management Systems (CMS), Full-stack Development, API Connectors
2011 - 2011
Freelance Designer and Developer
Self-employed
Developed with Core PHP, jQuery, and also did some work in Photoshop.
Designed banners for some local businesses in CorelDRAW.
Worked on various projects in different industries while working freelance.
Technologies: CorelDRAW, Adobe Photoshop, CSS, HTML, JavaScript, PHP, WordPress Plugins, WordPress Themes, WordPress, HTML5, WordPress Design, NetBeans, MySQL, jQuery, jQuery Validation, jQuery File Upload, Website Setup, Responsive Development, Responsive Coding, Ajax, Communication, Web Development, WordPress Theme Design, Theme Development, Subscriptions, Content Management Systems (CMS)
Skills
Languages
CSS, HTML5, PHP, JavaScript, HTML, CSS3
Frameworks
Lumen, Laravel, CakePHP, React Native
Libraries/APIs
WooCommerce API, PayPal API, WordPress REST API, WordPress API, Constant Contact API, BuddyPress, HTML5 Canvas, React, Facebook API, Stripe, Google Maps JavaScript API 3, jQuery, jQuery Validation, jQuery File Upload, jQuery DataTables, Google My Business API, Stripe API, Node.js, REST APIs, Web API
Tools
Stripe Checkout, Advanced Custom Fields (ACF), GeoDirectory, LearnDash, MySQL Workbench, Jira, Asana, Trello, Figma, AppPresser, Bitbucket, GitHub, Adobe Photoshop, CorelDRAW, Adobe Experience Design (XD)
Paradigms
Responsive Development, Responsive Coding, Responsive Web Design (RWD), Agile Software Development, Mobile Development, DevOps
Platforms
Amazon Web Services (AWS), WooCommerce, LAMP, WordPress, Shopify, NetBeans, Linux, Amazon EC2, Webflow CMS, WordPress Theme Design, Azure, Docker, Android, iOS
Storage
WP Engine, LAMP Server, Google Cloud, Amazon S3 (AWS S3), MySQL, MySQL/MariaDB, JSON
Other
WordPress Themes, Website Setup, Sketch to WordPress, Wamp, Server Migration, Web Servers, Team Leadership, Communication, Web Development, WordPress Plugins, Page Speed Optimization, Dating Apps, Subscriptions, Content Management Systems (CMS), eCommerce, Shopping Carts, Checkout, Single-page Checkout, Full-stack, Full-stack Development, Paid Memberships Pro (PMPro), API Connectors, Chrome Extensions, Shopping, Online Shopping, MemberPress, WordPress Design, Wordfence Security, Elementor, Stripe Payments, Leadership, PayPal, Ajax, Shopify Customizations, HubSpot, Site Speed Optimization, WooCommerce Subscriptions 2, Airtable, Progressive Web Applications (PWA), Google Flights, Google Hotel API, Gatsby, Agile Sprints, Contact Form 7, Theme Development, APIs, Learning Management Systems (LMS), SMS Gateways, Payment APIs, User Interface (UI), Dokan, PeepSo, Core Web Vitals
Education
2013 - 2016
Master's Degree in Computer Applications
Sam Higginbottom University of Agriculture, Technology and Sciences - Jaipur, India
Certifications
JANUARY 2011 - PRESENT
Web Development
Lakshika College