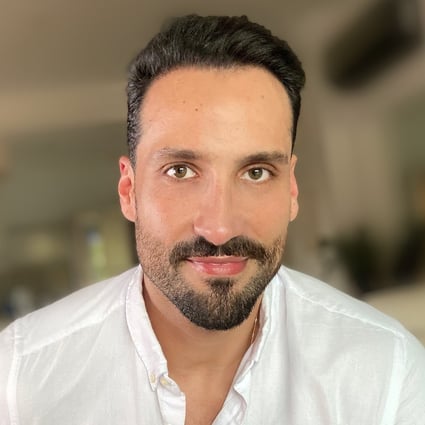 Juliano Fredriksson Dill
Designer
Location
Porto Alegre - State of Rio Grande do Sul, Brazil
Toptal Member Since
July 11, 2018
Juliano is a product designer with 10+ of experience working closely with researchers, business consultants, engineers, and developers to bring innovation to the next generation of digital products. He is passionate about crafting human-centered design solutions and creating valuable products to solve significant problems. Juliano has developed projects for various startups in the US market and worked for large companies that include PepsiCo, Walmart, AIB, and the Bank of Ireland.
Work Experience
2022 - 2022
Senior Product Designer
PepsiCo, via Toptal
Led the design vision, discovery, and definition of the core product for a global SME to benchmark manning toward global standards for the four areas of manufacturing labor—packaging, processing, maintenance and reliability, and quality control.
Worked on the design system with another designer, highlighting the illustration's visual standards.
Proposed a design concept to improve the communication between PepsiCo delivery trucks and Walmart receivers.
Technologies: Product Design, UX Design, Dashboard Design, UX Research, Figma, UI Design
2020 - 2022
Senior Product Designer
Scorpion Design
Reviewed and refined specifications for the features and apps, conducted research, completed the journey maps and task flows, and created lo-hi fidelity prototypes while working on the customer service software.
Collaborated with the product managers and engineers to ensure proper implementation of design patterns and styles and acted as the design lead of new apps for billing and CRM while working on the Scorpion Platform.
Created new components and improved the existing ones, researched and identified inconsistencies, designed the behavior and different states, and drafted documentation while working on the Scorpion Platform and CSX design system.
Technologies: Figma, Adobe Experience Design (XD), ClickUp, Adobe Suite
2018 - 2020
Senior Product Designer | Remote Consultant
Toptal
Served as a remote consultant focused on phases of digital product design such as research, ideation, prototyping, and validation for a range of startups and other clients.
Acted as a designer screener analyzing portfolios, communicating with the applicants, participating in the weekly calls with the design screening team, conducting technical interviews with applicants, and having profile review calls with new talents.
Helped others to pursue their dreams while working as the Toptal mentor by sharing my expertise and knowledge, guiding mentees through unique projects, and helping people around the world develop their professional skills.
Technologies: InVision, Sketch, Adobe Suite
Square Integrated
Gathered and evaluated user requirements in collaboration with the customers.
Illustrated design ideas using storyboards, process flows, and sitemaps.
Developed UI mockups and prototypes and identified and troubleshot UX problems.
Prepared and presented rough drafts to internal teams and key stakeholders.
Conducted interface adjustments based on user feedback.
Developed a design system to style and maintain consistency.
Technologies: InVision, Sketch, Adobe Suite
2010 - 2016
Founder Partner | Lead Designer
DIZI Design and Advertising
Generated clear ideas, concepts, and designs of creative assets from beginning to end.
Guided other designers to ensure a consistent, integrated brand perception and user experience.
Inserted a design thinking approach into companies.
Technologies: WordPress, InVision, Figma, Sketch, Adobe Suite
Education
2008 - 2010
Master's Degree in Strategic Design and Design Thinking
UNISINOS | Universidade do Vale do Rio dos Sinos - Porto Alegre, Brazil
2004 - 2008
Bachelor's Degree in Visual Design with Marketing Emphasis
ESPM | Escola Superior de Propaganda e Marketing - Porto Alegre, Brazil
Certifications
MAY 2018 - PRESENT
Specialist in UX Design and Interaction Design
Tera
JANUARY 2018 - MARCH 2018
JUNE 2017 - DECEMBER 2017
Build Websites from Scratch (HTML, CSS, JavaScript, and GitHub)
Codecademy