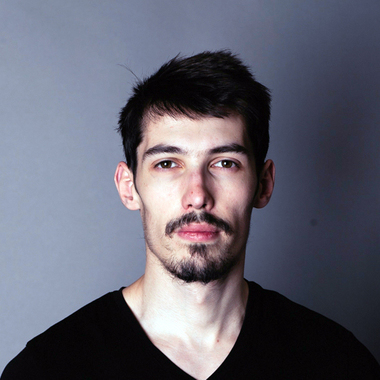 Luboš Volkov
Designer
Location
Prague, Czech Republic
Toptal Member Since
April 22, 2015
Luboš is Toptal's Lead Product Designer, and along with his team has led all design initiatives at Toptal since 2012. He writes frequently about the design industry, how to optimize design workflows to deliver better results on time, remote collaboration best practices, and more. He is driven both by beauty and business functionality in all of his designs.
Work Experience
2012 - PRESENT
Lead Visual Designer
Toptal, LLC
Responsible for product design, working with a team of four front-end developers on internal core products and side projects. Toptal, funded three years ago in the Bay Area, is the network connecting top developers all over the world with top companies like Airbnb, Axel Springer, Artsy, IDEO, Samsung, and many more. I have never worked in such a great environment before.
Technologies: Adobe
2012 - 2013
Lead Product Designer
Pinerly
Contributed to the development efforts of a ten-person distributed team, working on Pinerly's social platform. Pinerly was part of a plug-and-play accelerator used by over 500 startups. My job was to take care of every aspect of the product design, both web and mobile.
Technologies: MacOS, Adobe
2012 - 2013
Product Designer
Easycore Media, Ltd.
Solely responsible for product design at a startup based in the Czech startup accelerator Node 5 in Prague. My job was to take care of all of the mobile apps and core product RealPad. This app, for real estate, is fully functional and used in the Czech Republic, Slovakia, Russia and many other countries.
Technologies: MacOS, Adobe
2012 - 2013
Freelance Designer
Lubos Volkov Design
After over a year in the Silicon Valley startup world, I decided to work on my own with various clients mostly on mobile products including Hanna Aase from Wonderloop and Amol Salva, co-founder of Virgin mobile, and his web product.
Technologies: MacOS, Adobe
2012 - 2013
Visual Designer
Humdinger & Sons
Worked in cooperation with art director Nicollas Will. We worked together on big projects from UI to branding, providing services for clients such as Mixpanel, Tethr, and Nike.
Technologies: MacOS, Adobe
Education
2007 - 2011
Batchelor's Degree in Electromechanics
SPŠE Pardubice - Czech Repblic