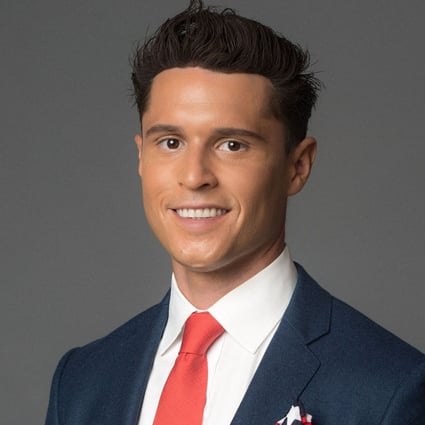 Keith Fernandez
Finance Expert
Location
Orlando, FL, United States
Toptal Member Since
February 2, 2017
A Harvard economics graduate, Keith is a seasoned financial consultant who has helped clients grow their businesses and successfully raise over $4.5 billion. He has executed numerous complex financial transactions for startups and Fortune 500 corporations while working at leading Wall Street investment banks like Merrill Lynch and private equity firms like KKR. Keith has also served as a chief financial officer (CFO) for a healthcare services company.
Industry Expertise
Advertising & Marketing
Investment Banking
Venture Capital & Private Equity
Healthcare Services
Financial Modeling
Capital Markets
Debt Capital Markets
Business Technology
Work Experience
2017 - PRESENT
Managing Partner
Monarch Financial Consulting
Acted as a VP at an M&A Investment Bank, leading their deal team.
Performed the role of an outside investment VP to a large credit hedge fund.
Helped as an outside M&A advisor to a large multinational corporation.
Acted as a venture capital advisor to a large multinational corporation with an internal VC fund.
Served as an Investment Director at a family office.
Acted as an outside CFO for a large marine asset management company helping them fundraise and manage their finance department.
Employed as a fundraising advisor to a nascent entertainment app that successfully raised $1 million in seed capital.
Served as Director of Finance for a mobile app company.
Focus areas: Financial Modeling, Hedge Funds, Capital Markets, Financial Consultation, Fundraising, Private Equity, Data Analysis, Dashboards, Financial Reporting Dashboards, Finance Director, CFO, Interim CFO, Modeling, Cohort Analysis, Metrics, Compliance
2014 - 2017
Chief Financial Officer
National Diagnostic Solutions
Acted as CFO and was responsible for overseeing all financial functions of the National Diagnostic Solutions LLC (NDS), a healthcare startup focused on diagnostic imaging.
Helped create a rapidly growing enterprise that expanded key diagnostic operations in six states across the East Coast—serving over 100 independent physician offices and larger corporate healthcare organizations.
Managed and created rapid financial growth in the company expanding services across multiple physician specialties.
Provided a wide range of portable diagnostic testing and imaging solutions fighting deadly cardiac, vascular, internal, and neurological diseases in thousands of patients.
Received the 2015 National Brillante Award for Entrepreneurial Excellence from the National Society of Hispanic MBA's (NSHMBA), a leading nonprofit organization, and featured on live TV.
Focus areas: Financial Modeling, Budgeting, Revenue Optimization, Financial Planning & Analysis (FP&A), Growth Capital Raising
2012 - 2014
Private Equity Senior Associate
Kohlberg Kravis Roberts
Executed and maintained capital markets-related transactions for existing KKR portfolio companies, new leveraged buyouts, and third-party capital raises and syndications.
Performed public and private fundamental credit and equity analysis/due diligence as a Capital Solutions Group (CSG) member, a joint venture between KKR Asset Management and KCM.
Contributed to the global debt syndication effort for KKR acquisition in India.
Presented updates on syndication efforts to KKR Investment Committee regarding deal structure and timing.
Served as the lead associate supporting the deal team, including developing capital structure and executing the capital raise for a $3.5 billion equity private placement.
Focus areas: Three-statement Modeling, Mergers & Acquisitions (M&A), Equity Research, Debtor & Creditor Management, Financial Modeling, Capital Raising, Capital Structuring
2010 - 2012
Investment Banking Senior Analyst
Bank of America Merrill Lynch
Performed market-based analysis on loan and high-yield market trends including analysis on deal volume, launch flex, secondary pricing, use of proceeds, and leverage levels to facilitate commentary for pitch materials and client discussions.
Built and maintained transaction models, prepared internal risk approval memorandums, and drafted marketing documents for $725 million debt financing for Yankee Candle Company.
Prepared screening materials, an illustrative financing proposal, and a management presentation to facilitate the $903 million debt financing for Bass Pro Group LLC.
Created and maintained transaction model utilized to prepare various internal organizational and marketing materials for $250 million high yield financing for Block Communications, Inc.
Drafted screening and financing decks illustrating capital structure alternatives, pro forma capitalization, and proposed covenant packages for numerous Fortune 500 companies.
Focus areas: Mergers & Acquisitions (M&A), Leveraged Finance, Debt Capital Markets, Three-statement Modeling, Financial Modeling, Capital Raising, Capital Structuring
Education
2017 - 2018
Master of Business Administration (MBA) in Finance
The Wharton School of the University of Pennsylvania - Philadelphia, PA, USA
2006 - 2010
Bachelor's Degree in Economics
Harvard University - Cambridge, MA, USA