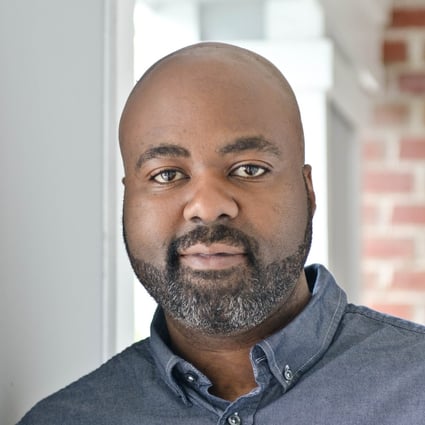 Damien Peters
Product Manager
Location
Silver Spring, MD, United States
Toptal Member Since
July 16, 2019
Damien is an experienced product manager, having worked at Facebook, Zynga, TinyCo (acquired by JamCity), and other tech companies. He's led products at two early-stage startups and worked at Citi Ventures as an EIR. Damien holds an MBA from MIT and a bachelor's degree in Computer Science and Economics from the University of Maryland.
Project Highlights
Facebook Editor
Rebranded and repositioned Facebook's location-based crowdsourcing platform for 300% user growth.
Wealth Noir
Started a remote company and built a team with total reach over 100,00 monthly using content and social media marketing.
Super Slots Mobile Game
Led a six-person game studio at TinyCo to grow hundreds of thousands of users with unique story-based slots experience.
Work Experience
2022 - 2022
Head of Product
Savvy Wealth
Joined through acquisition as employee #8 to lead product and standup temporary marketing and operations functions. Launched MVP and social media, completed SEC registration, and hired key employees.
Led initial product and operations development of a platform to support financial advisors servicing high-net-worth individuals as a tech-forward firm innovating wealth management.
Led user research and product discovery with a rotating panel of financial advisors and helped develop companies understanding of financial services and markets.
2020 - 2022
Entrepreneur in Residence
Citibank
Worked on cutting-edge projects in automated detection around anti-money laundering.
Led organizational-wide programs around fostering innovative thinking and executing improvements.
Developed projects surrounding improving opportunities for African-American business owners.
Wealth Noir (Acquired by Savvy Wealth)
Lead the company through acquisition to Savvy Wealth, a VC-backed wealth management-focused fintech, in 2022. Joined to lead product, marketing, and assist with regulatory and compliance operations.
Grew social media and website reach to over 100,000 views monthly on a shoestring budget by understanding our audience and using growth hacking strategies.
Grew a fully-remote team to operate across 3 continents and different disciplines. Hired, screened, trained, and onboarded team with standardized processes to manage expenses with high-quality output.
Grew social media following of 50,000 with minimal budget and a data-driven approach. Defined target customers and identified key motivations and touchpoints to find and grow our audience.
Worked with large brand partners like DoorDash, The Motley Fool, and Rocket Mortgages to do customized and high-impact marketing campaigns for the large installed Wealth Noir audience.
Victoriam Consulting Group
Created a boutique remote consulting firm to focus on product management, digital marketing, and IT project management for nonprofit and technology startups.
Worked with an on-demand photography company to revamp the engineering team and instill correct product management practices in the leadership team.
Ran the IT department for a California-based nonprofit organization and developed new CRM and analytics systems for them.
2019 - 2020
Interim Chief Product Officer
Camillion
Led the company's pivot from a social networking app to a B2B communication platform for teams during the COVID-19 outbreak, shifting to a more revenue rich market and generating additional fundraising opportunities.
Introduced data-driven decision making to the product development process and created a product roadmap for the upcoming months utilizing Amplitude for data analytics.
Designed and implemented their first product roadmap and product development process across engineering, marketing, user research, and design leading to.
2017 - 2019
Director of Programs and Operations
/Dev/Color
Brought data-driven thinking into the development and monitoring of our core program, Strove to improve member satisfaction.
Defined company-wide KPIs to track the quality of member experiences and success in meeting our organization's mission. Drove measurement of member-to-member interactions as a key company KPI.
Managed and mentored three coworkers in personal and professional development within the company. Helped grow product management and professional development skills.
Advocated and helped implement an early marketing strategy for the growing application and awareness of the organization across the US.
2014 - 2017
Product Manager
Facebook
Led the Facebook Editor product, growing the quantity of location data added by people on Facebook over by 300%.
Led the company's exploration into advertising measurement products focused on digital and television.
Transitioned Facebook's crowdsourced location data qualifiers to a machine-learned platform for improved data accuracy.
Brought a new Mixed Market Modeling (MMM) platform to Facebook's ad measurement options for large brand advertisers.
Built out a community focused growth strategy for Facebook Editor, including a full rebrand and repositioning of the product.
2012 - 2013
Product Manager - Game Lead
TinyCo
Ran the Super Slot game studio as TinyCo's major casino game studio, growing average user revenue and total users before sunsetting the game.
Worked closely with the marketing team to drive up the quality of acquired users and drive down customer acquisition costs across several game titles.
Developed and monitored key KPIs for various games at TinyCo, reporting to the head of product and CEO in monthly product reviews.
2011 - 2011
Product Manager - Intern
Zynga
Managed the Android version of the Zynga Mobile Poker app as its first product manager.
Implemented monetization in our Android app and grew the game to the #1 revenue generating spot on the Google Play store.
Worked with local and international development teams to increase game features and grow our user base.
Booz Allen Hamilton
Led the engineering development of DCAM, our proprietary Capabilities Based Assessment product for use with DoD and Civil US Government clients.
Developed facilities assessment and a reporting analytics model for DoD clients to make strategic decisions on investments in facilities development.
Revamped source control and DevOps systems for my engineering team leading in fewer bugs and higher team collaboration.
Moved to Technical Lead for my engineering team to better impact team organization and throughput.
Worked with the IRS to build improved fraud detections technical systems and processes across the organization.
2004 - 2004
Software Developer in Test Intern
Microsoft
Created a new testing metrics monitoring dashboard for the Windows Mobile Device test team.
Project History
Facebook Editor
https://www.facebook.com/editorcommunity/
Rebranded and repositioned Facebook's location-based crowdsourcing platform for 300% user growth.
Facebook's crowdsourcing efforts were starting and the team lacked guidance. I moved quickly to define a real vision for the product and work across my engineering, marketing, and data teams to quickly grow our user base, and transition our classification system into a machine-learned system.
Wealth Noir
https://www.wealthnoir.com
Started a remote company and built a team with total reach over 100,00 monthly using content and social media marketing.
Wealth Noir targets high-income black millennials to bring awareness to the importance of financial freedom and wealth building. With a small, fully remote, team, we have quickly grown our website, email, and social media reach using best-in-class digital marketing practices.
Super Slots Mobile Game
Led a six-person game studio at TinyCo to grow hundreds of thousands of users with unique story-based slots experience.
I joined the existing game and was quickly promoted to team lead in six months. I worked cross-functionality with engineering, UX design, art, marketing, and analytics to set KPIs, drive down customer acquisition costs, and grow our user base. I created our product roadmap and managed the execution and development of features against it to drive our key metrics. As our company's strategy changed, I managed the sunsetting process and re-allocating the team to other game studios.
Education
2010 - 2012
Master's Degree in Business Administration
Massachusetts Institute of Technology - Cambridge, Massachusetts, USA
2001 - 2006
Bachelor's Degree in Economics
University of Maryland - College Park, Maryland, USA
2001 - 2006
Bachelor's Degree in Computer Science
University of Maryland - College Park, Maryland, USA
Certifications
DECEMBER 2010 - PRESENT
Sun Certified Java Programmer (SCJP)
Sun Microsystems
DECEMBER 2008 - DECEMBER 2012
Six Sigma Greenbelt
Motorola University
DECEMBER 2008 - DECEMBER 2012
Project Management Professional (PMP)
Project Management Institute (PMI)