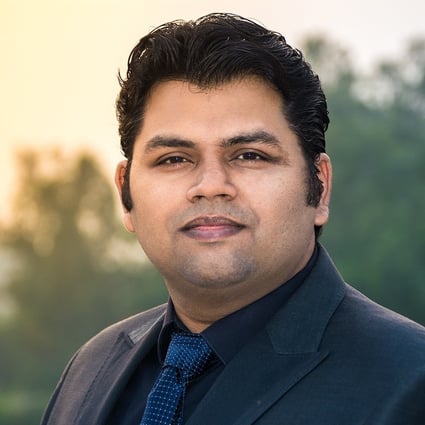 Mayuresh Goyal
WordPress Developer
Toptal Member Since
November 9, 2018
Mayuresh has 12+ years of professional experience building top-notch websites and applications for global clients. His core expertise is in open-source web technologies, including Core PHP and WordPress development. Mayuresh has strong skills in front- and back-end technologies and building custom plugins, themes, or customizations in WordPress and WooCommerce. He is passionate about working with motivated teams and getting things done.
Preferred Environment
Wamp, MAMP, Coda 2, Git, Windows, Linux, OS X, Sublime Text, FileZilla, Postman
The most amazing...
...project I've worked on used WordPress as the framework to build a new vehicle search engine whose data came from several dealerships.
Work Experience
2023 - 2023
BigCommerce and WordPress Developer
Velasea LLC
Modified Cartify Theme, Cartify Builder, and Cartify Core plugins to make them compatible with BigCommerce BC4WP plugins and use them as a BigCommerce compatible system, instead of WooCommerce.
Converted an entire WooCommerce theme into a WordPress BigCommerce compatible theme.
Modified a PHP back-end JavaScript and front-end functionalities to convert WooCommerce product widgets, search, and filters into BigCommerce product widgets, search, and filters.
Created Guttenberg blocks for BigCommerce integration.
Technologies: eCommerce, BigCommerce, WordPress, BigCommerce API, WooCommerce, Child Themes, Custom Themes, Theme Customization, PHP, WP Engine, HTML, CSS, jQuery, JavaScript, WordPress Local, Plugin Customization, Gutenberg Editor
2022 - 2023
WordPress Developer
B6 Real Estate Advisors
Created a plugin to manage real estate data syncing between WordPress and Salesforce.
Developed user interfaces and authentication methods to provide a seamless log-in experience to Salesforce users on WordPress.
Converted Figma designs into WordPress templates to create property listings, property search, and property details pages.
Re-created and developed the entire Buildout.com workflow and functions on the B6 Real Estate website and completely replaced the Buildout.com integration with custom code.
Implemented dynamic property search on Google Maps using Google Maps API.
Technologies: WordPress, APIs, API Integration, Salesforce API, Amazon Web Services (AWS), ACF PRO, WordPress REST API, Salesforce, Databases, MySQL, Login Screens, Google Maps API, HTML5, CSS3, JavaScript, jQuery, Images, Figma to WordPress, Figma, WordPress Themes, WordPress Theme Design, WordPress Plugins, User Authentication, CRM APIs, Customer Relationship Management (CRM), Google Maps
2022 - 2022
Senior WordPress and WooCommerce Developer
Simplement Londres
Handled QA, testing, and optimizations on the website.
Optimized the entire theme's function code to improve performance and fix major bugs.
Optimized the entire theme's template code to fix the responsive layout issues and UI/UX errors.
Optimized and fixed the bugs on the checkout and payment processor configs, resulting in a seamless checkout and payment experience.
Technologies: WordPress, WooCommerce, Debugging, Plugins, HTML5, CSS3, WordPress Themes, WordPress Plugins, Bug Fixes, Optimization, Website QA, Website Optimization, Responsive UI, Responsive Layout, Online Payments, WooCommerce Subscriptions 2, JavaScript, jQuery, PHP, JSON, XML
2022 - 2022
WordPress Developer
Lifehack Media Pte. Ltd.
Worked on a self-help WordPress blog. Built many custom plugins for a specific functionality on the website Lifehack.org.
Created the back-end functionality and the front-end UI of multiple custom plugins based on the requirements and the provided design.
Fixed the reported bugs in the existing theme and plugins of the website.
Technologies: WordPress, WordPress Plugins, JavaScript, CSS, HTML5, Gulp, SaaS, Git, NPM, Custom Themes, Plugins, APIs, Bug Fixes, WordPress Themes, Docker, Basecamp, LAMP, Responsive Web Design (RWD), Responsive UI
2022 - 2022
Senior WooCommerce Developer
LUFEMA PTY LTD
Engaged as a senior WooCommerce developer for an Australian fashion wholesaler. Created a custom CSV import tool plugin to import the data from retailers.
Processed the CSV file via the CSV import tool to update the color attribute of variations of products.
Constructed the plugin to add the color filter on the front-end, which worked in conjunction with other existing filter plugins.
Technologies: WooCommerce, WooCommerce API, PHP, WooCommerce Subscriptions 2, WordPress, CSV Import, HTML, CSS, WordPress Plugins, LAMP, Responsive Web Design (RWD)
2022 - 2022
PHP Full-stack Developer
Rocky Health Inc.
Revamped the website's front and back end completely, which resulted in improved conversion rate and growth in website revenue.
Refactored and rewrote the code of existing buggy modules and created new plugins and add-ons for WordPress and WooCommerce.
Improved the UI/UX and customer onboarding flow's page speed drastically, resulting in increased traffic and conversion.
Connected WooCommerce with the eCommerce CRM APIs.
Integrated Klaviyo with WooCommerce.
Used Klaviyo to create customer welcome emails and abandoned cart emails.
Technologies: PHP, WooCommerce, HTML5, WordPress, JavaScript, CSS, ACF PRO, Advanced Custom Fields (ACF), Agile Software Development, Square, Bambora, APIs, MedStack, Ajax, Online Payments, LAMP, Laravel, Klaviyo, OpenGL Extension Wrangler (GLEW), User Interface (UI), User Experience (UX), WooCommerce Subscriptions 2, CRM APIs, Gravity Forms, Amazon Web Services (AWS), Responsive Web Design (RWD), UI Design, UX Design, Email Coding, Google Maps
2021 - 2021
Senior WordPress Developer
D'MARGE
Developed a tool that will pull data feeds (CSV) from different retail partners into a dashboard within WordPress.
Designed and developed a custom database schema to store and maintain the imported bulk data from different retailers.
Built a custom WordPress plugin to set up and maintain the data feed from different retail sources.
Technologies: Accelerated Mobile Pages (AMP), Advanced Custom Fields (ACF), ACF PRO, Adobe Experience Design (XD), Agile Software Development, Ajax, WordPress, WordPress API, CSV, CSV Import, CSV File Processing, WordPress Themes, WordPress Plugins, Git, GitHub, Gulp, NPM, PHP, MySQL, HTML, CSS, CSS3, CSS3 Animation, Object-oriented Programming (OOP), Mobile UI, Mobile UX, Mobile Web, WordPress Theme Design, Content Management Systems (CMS), jQuery, JavaScript, LAMP, Responsive Web Design (RWD)
2021 - 2021
WordPress and WooCommerce Developer
GoodLocal Inc, Canada
Performed custom development for WordPress and WooCommerce advanced features.
Provided custom development for the WCFM Marketplace plugin.
Built custom development for the Gift Up (gift card service) API.
Developed for WooCommerce subscriptions as part of my role.
Technologies: WordPress, WooCommerce, WooCommerce Subscriptions 2, WooCommerce API, WordPress Plugins, WordPress Themes, Flatsome, Node.js, Express.js, PHP 7, DigitalOcean, WCFM, Marketplaces, Twilio, Twilio API, MySQL, REST APIs, API Integration, APIs, PHP, WordPress Theme Design, CSS, HTML, Content Management Systems (CMS), jQuery, JavaScript, Facebook Login, Facebook API, Shopify API, Shopify, Online Payments, LAMP, Responsive Web Design (RWD)
2020 - 2021
Senior WordPress Developer
Shepperd Holdings, LLC
Created a custom WooCommerce account dashboard for customers.
Created a custom card delivery service integrated with WooCommerce subscriptions.
Used Divi builder and custom build modules to create the front pages.
Technologies: WordPress Themes, Sketch to WordPress, WordPress Plugins, Object-oriented Programming (OOP), MySQL, PHP 7, jQuery, Divi Builder 3, Divi, CSS, HTML, WooCommerce Subscriptions 2, WooCommerce, WordPress API, WordPress, eCommerce, REST APIs, API Integration, APIs, PHP, WordPress Theme Design, Content Management Systems (CMS), JavaScript, Online Payments, LAMP, Responsive Web Design (RWD), UX Design, Email Coding
2019 - 2020
WordPress Developer
Linkbox Jp
Developed a group of 29 websites on a WordPress Multisite installation.
Constructed a custom WordPress theme from Photoshop document (PSD) design files provided by the client.
Created custom UI/UX solutions in the sites using jQuery and JavaScript.
Technologies: WooCommerce Subscriptions 2, WordPress Optimization, User Experience (UX), WordPress Themes, HTML to WordPress, PSD to WordPress, WordPress Design, WordPress Multisite, WordPress, PHP, JavaScript, CSS, HTML, MySQL, API Integration, APIs, WordPress Theme Design, Content Management Systems (CMS), jQuery, LAMP, Responsive Web Design (RWD)
2019 - 2019
WordPress Developer
David Kinloch (via Toptal)
Custom-coded a WordPress theme on the front-end and back-end sides.
Created a custom back end for the eCommerce part of the site.
Implemented complex JavaScript logic on booking calendars.
Created a custom WooCommerce subscription-based solution for accessory rentals.
Technologies: WooCommerce, WooCommerce Subscriptions 2, User Experience (UX), WordPress Plugins, WordPress Themes, HTML to WordPress, PSD to WordPress, WordPress Design, Git, SaaS, Grunt, JavaScript, CSS3, HTML, WordPress, eCommerce, MySQL, API Integration, APIs, PHP, WordPress Theme Design, CSS, Content Management Systems (CMS), jQuery, LAMP, Responsive Web Design (RWD)
2019 - 2019
WordPress Developer
Riga Dev Days (via Toptal)
Created and modified custom blocks on DIVI themes.
Changed and entirely remodeled the existing plugin of the site for better functionality.
Altered and remodeled the existing plugin of the site for a better UI/UX.
Created custom landing pages for the entire website.
Ideated and created a custom events schedule calendar for the improved UI/UX.
Technologies: WooCommerce Subscriptions 2, WordPress Optimization, User Experience (UX), WordPress Plugins, WordPress Themes, HTML to WordPress, PSD to WordPress, WordPress Design, HTML5, SCSS, CSS3, JavaScript, jQuery, PHP, WordPress, MySQL, API Integration, APIs, WordPress Theme Design, CSS, HTML, Content Management Systems (CMS), Online Payments, LAMP, Responsive Web Design (RWD)
2019 - 2019
WordPress Developer
PCS Share (via Toptal)
Developed sessionless cookies to manage users' login across the whole website.
Developed a custom plugin to load content via Ajax.
Maintained the code and implemented version controlling with GitHub.
Technologies: WooCommerce Subscriptions 2, User Experience (UX), WordPress Plugins, HTML to WordPress, WordPress Design, Ajax, WordPress, PHP, MySQL, API Integration, APIs, WordPress Theme Design, CSS, HTML, Content Management Systems (CMS), jQuery, JavaScript, LAMP, Responsive Web Design (RWD)
2016 - 2018
Senior WordPress Developer
Dealerbase Inc
Developed WordPress custom themes for car dealer websites.
Developed car dealer web applications in WordPress.
Developed a custom vehicle search engine as a WordPress plugin.
Set up the cloud Linux server on Google Compute Engine and managed it.
Gathered customer requirements and developed custom WordPress plugins.
Connected with Auto.com APIs to fetch new and used car data for different car dealers.
Technologies: Bootstrap 3+, WooCommerce Subscriptions 2, WordPress Optimization, User Experience (UX), WordPress Plugins, WordPress Themes, HTML to WordPress, PSD to WordPress, WordPress Design, Google Cloud, Web Host Manager (WHM), Linux, XML, JSON, WooCommerce, Composer, Git, jQuery, JavaScript, CSS, HTML, PHP, WordPress, eCommerce, MySQL, REST APIs, API Integration, APIs, WordPress Theme Design, Content Management Systems (CMS), LAMP, Responsive Web Design (RWD)
2016 - 2017
WordPress Developer
BestPractice ApS
Developed a custom WordPress theme with a high level of custom features.
Constructed a system to push webinar videos to subscribed users. Integrated with a Wistia API and Vimeo API.
Created a custom emailing system to send customizable newsletters to subscribers and integrated them with SendGrid API.
Converted designs from PSD/PDF to WordPress templates.
Developed front- and back-end user interfaces with modern industry standards.
Technologies: Bootstrap 3+, WooCommerce Subscriptions 2, User Experience (UX), WordPress Themes, HTML to WordPress, PSD to WordPress, WordPress Design, XML, JSON, Facebook Open Graph API, Composer, Git, jQuery, JavaScript, CSS, HTML, PHP, WordPress, MySQL, REST APIs, API Integration, APIs, HTML5 Video, Vimeo API, Vimeo, SendGrid API, SendGrid, Plugins, WordPress Plugins, WordPress API, WordPress REST API, WordPress Theme Design, Content Management Systems (CMS), LAMP, Responsive Web Design (RWD)
2010 - 2017
Senior Web Developer
W3MG Designs
Designed, developed, and implemented custom WordPress themes and templates.
Developed and designed custom WordPress plugins and core functionalities.
Designed and built custom web apps in PHP/MySQL.
Built eCommerce sites with WooCommerce, Magento, BigCommerce, and Shopify.
Sliced design files like PSD/PDF/Figma into HTML/CSS.
Created dynamic WordPress templates from static HTML/CSS.
Designed the system and maintained the security of client websites.
Set up and maintained the Linux servers with WebHost Manager (WHM) and cPanel.
Managed a team of 1–5 junior developers and coordinated the projects.
Technologies: Bootstrap 3+, WooCommerce Subscriptions 2, Multi-vendor eCommerce, Web Hosting & Domain Setup, User Experience (UX), WordPress Plugins, WordPress Themes, HTML to WordPress, PSD to WordPress, WordPress Design, Git, Composer, REST APIs, XML, JSON, jQuery, JavaScript, CSS, HTML, PHP, Shopify, BigCommerce, WooCommerce, Joomla, Magento, WordPress, MySQL, API Integration, APIs, WordPress Theme Design, Content Management Systems (CMS), LAMP, Responsive Web Design (RWD), UX Design, Google Maps
2012 - 2016
Director of Development
Rewardster
Designed and developed the core of this reward system in PHP/MySQL.
Developed the front-end UI interfaces and back-end functionalities.
Designed and developed APIs for mobile application integrations.
Set up and managed Linux servers and maintained the code in Git.
Designed and developed MySQL database schema and relations from scratch.
Technologies: Bootstrap 3+, WooCommerce Subscriptions 2, User Experience (UX), HTML to WordPress, WordPress Design, REST APIs, jQuery, Magento, WordPress, JavaScript, CSS, HTML, PHP, MySQL, API Integration, Zoho CRM, APIs, OOP Designs, Databases, UI Templates, Mobile UI, Mobile UX, Mobile Web, WordPress Theme Design, Content Management Systems (CMS), Facebook Login, Facebook API, Online Payments, LAMP, Responsive Web Design (RWD), UX Design, Email Coding, Email Design
Skills
Languages
JavaScript, CSS, HTML, PHP, XHTML, CSS3, HTML5, PHP 5, PHP 7, SCSS, SQL, XML
Frameworks
Divi, Bootstrap 3+, JavaScriptCore, Materialize, Parsley, Express.js, Laravel, Bootstrap
Libraries/APIs
jQuery, Twilio API, WooCommerce API, Authorize.net, Facebook Login, Facebook API, PayPal API, jQuery UI, WordPress API, Facebook Open Graph API, REST APIs, Wistia API, Skrill API, Node.js, jQuery Plugins, Zoho API, Stripe, WordPress REST API, Vimeo API, SendGrid API, Shopify API, Square API, CanadaPost API, Google Maps API, Salesforce API, Google Maps, BigCommerce API
Tools
ACF PRO, Divi Builder 3, Advanced Custom Fields (ACF), Coda 2, Adobe Photoshop, Asana, Basecamp, Amazon CloudFront CDN, Slack, Sketch, Terminal, Git, Adobe Illustrator, Apache, DataTables, MAMP, Composer, Grunt, WPML, Adobe Experience Design (XD), WP-CLI, Google Compute Engine (GCE), Amazon Polly, Tableau, Figma, Sketch 4, Varnish, Sublime Text, FileZilla, Postman, SendGrid, GitHub, Gulp, NPM, Mailchimp, WPBakery, Gutenberg Editor
Paradigms
Procedural Programming, Responsive Web Design (RWD), Object-oriented Programming (OOP), UI Design, UX Design, Agile Software Development, Responsive Layout, Scrum, Kanban
Platforms
WooCommerce, WordPress, Android, WordPress Theme Design, Amazon Web Services (AWS), Twilio, LAMP, MacOS, cPanel, OS X, Windows, Magento, Joomla, Shopify, Amazon EC2, DigitalOcean, Linux, BigCommerce, Zoho CRM, Docker, Klaviyo, Salesforce
Storage
JSON, Cache, MySQLi, MySQL, Google Cloud, Amazon S3 (AWS S3), MySQL/MariaDB, Memcached, WP Engine, Databases
Other
Membership Sites, Custom Themes, Plugins, Customization, Website Optimization, eCommerce, WooCommerce Subscriptions 2, Paid Memberships Pro (PMPro), Gravity Forms, Ajax, WordPress Design, PSD to WordPress, HTML to WordPress, WordPress Themes, WordPress Plugins, Multi-vendor eCommerce, Yoast SEO, WordPress Optimization, Harvest, Web Hosting, Web Hosting & Domain Setup, APIs, Content Management Systems (CMS), Online Payments, Web Animation, Sketch to WordPress, Subscriptions, Minimum Viable Product (MVP), Prototyping, Entrepreneurship, Software Architecture, Learning Management Systems (LMS), Bootstrap UI, Excel to MySQL, WordPress Rescue, Accelerated Mobile Pages (AMP), Payment APIs, API Integration, Video Streaming, Wamp, SaaS, WordPress Multisite, Multilingual Websites, HTML5 Video, Videos, Webinars, Single-page Checkout, XD to HTML, Website Performance, Applications, Science, Flatsome, WCFM, Marketplaces, WordPress Cron, UI Plugins, OOP Designs, Web Host Manager (WHM), htaccess, Tableau Server, PWA, Troubleshooting, HubSpot, BigCommerce Stencil Design, Progressive Web Applications (PWA), User Experience (UX), UI Testing, QA Testing, CI/CD Pipelines, Figma to WordPress, User Interface (UI), Website Redesign, Back-end, Front-end, Content Delivery Networks (CDN), Vimeo, UI Templates, Mobile UI, Mobile UX, Mobile Web, CSV, CSV Import, CSV File Processing, CSS3 Animation, Google Login, Checkout, Square, Bambora, MedStack, Software Development, Web Applications, Programming, Bug Fixes, OpenGL Extension Wrangler (GLEW), CRM APIs, User Onboarding, Email Coding, Email Design, Responsive UI, Debugging, Optimization, Website QA, Login Screens, Images, User Authentication, COM, Customer Relationship Management (CRM), Child Themes, Theme Customization, WordPress Local, Plugin Customization
Education
2009 - 2013
Master's Degree in Computer Application
Indira Gandhi National Open University (IGNOU) - Delhi, India
2010 - 2011
Post Graduate Diploma in Computer Application
Indira Gandhi National Open University (IGNOU) - Kanpur, India
2006 - 2008
Bachelor's Degree in Science
Bundelkhand University - Jhansi, India
Certifications
JULY 2017 - PRESENT
Business Application Programmer
DOEACC