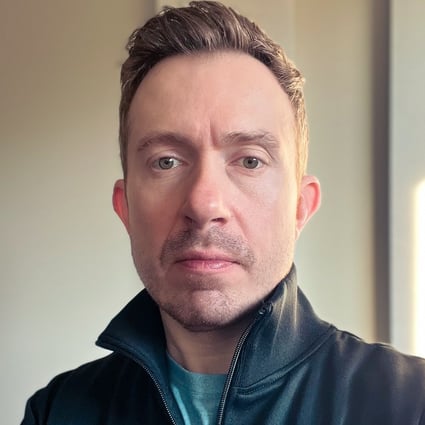 Ivan Annikov
Designer
Location
Portland, ME, United States
Toptal Member Since
November 11, 2015
Ivan has been a UI/UX designer with tech companies since 2011. His core competencies are UX, interaction, and UI design of web and mobile software products. His primary focus is on cross-platform SaaS products and business tools for the enterprise and SMBs. Ivan designed and helped build products in the following verticals, sales automation and prospecting, private aviation, compliance automation, cybersecurity, and marketing automation.
Work Experience
2016 - PRESENT
Product Designer
Ivan Annikov
Worked on a SaaS product in the compliance automation space.
Designed a SaaS product for a marketing analytics company.
Designed a SaaS product in the private aviation space.
Worked on new features of a SaaS product in the cybersecurity space.
Designed a SaaS product in the sales automation space.
Worked on a SaaS product in the manufacturing AI space.
Designed multiple UI libraries across several SaaS products.
Designed and developed several high-conversion marketing sites in Webflow.
Technologies: GitHub, Jira, Principle, Webflow, InVision, Adobe, Figma, Sketch, User Experience (UX), User Interface (UI), Product Design, SaaS, Web Design
2014 - 2016
Head of Design
LeadGenius
Designed an enterprise-grade SaaS platform for managing sales data.
Created a SaaS product for sales outreach and conducted user testing sessions.
Worked closely with two of the founders on new product initiatives.
Collaborated with the marketing team on the redesign of the LeadGenius marketing website.
Managed a small design team that consisted of a product designer and a user researcher.
Technologies: InVision, Adobe Suite, Jira, GitHub, Sketch, UX Research
2014 - 2014
Design Co-founder
Entio (San Francisco, CA)
Conducted initial user research to validate product assumptions.
Designed clickable prototypes to test specific user flows.
Created all aspects of a SaaS product for restaurant managers.
Provided all aspects of a consumer-facing iOS app.
Hired two engineers to join the team and played a PM role.
Conducted post-launch user testing to collect insights from the first clients.
Technologies: iOS, InVision, Adobe Photoshop, GitHub, Sketch
2013 - 2014
Senior Interface Designer
Kabuto (San Francisco, CA)
Worked alongside the VP of Design to launch an enterprise-grade iOS app.
Spearheaded product design efforts of the Android app to mirror the iOS app.
Helped onboard and mentored junior designers when they joined the team.
Conducted usability studies of Kabuto's mobile apps.
Worked on adapting the company's Android app to tablets.
Technologies: Jira, iOS, Android, Adobe Photoshop, Sketch
2012 - 2013
Lead UX/UI Designer
Wallit! (Berkeley, CA)
Conducted user research before designing a new iOS app in the social networking space.
Collaborated with the founder and core engineering team to flush out product details.
Created interactive prototypes to get additional validation of specific product features from potential users.
Designed all aspects of the first version of the iOS app.
Worked with the marketing team to design promo materials for the app's launch.
Technologies: User Testing, Adobe Illustrator, iOS, Adobe Photoshop
2012 - 2012
Interface Designer (Contract)
GrowMobile (San Francisco, CA)
Worked closely with the founders to build out the product's first version in the mobile advertising space.
Designed multiple variations of a client-facing dashboard that contained complex user flows.
Created all of the visual concepts for the product interface.
Collaborated with the core engineering team to get the product designs into production.
Helped GrowMobile build and launch its platform in a short period.
Technologies: Adobe Photoshop
Education
2010 - 2011
Master's Degree in Marketing
Maastricht University - Maastricht, Netherlands
1995 - 1999
Bachelor's Degree in International Studies and Communications
Oglethorpe University - Atlanta, GA, USA