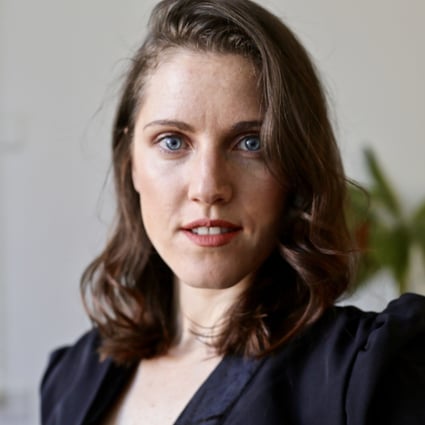 Mikasa Sonnenberg
Designer
Location
Johannesburg, South Africa
Toptal Member Since
September 18, 2018
Mikasa has over a decade of experience with branding—working on numerous startups from restaurants, clothing stores, sustainable businesses, and more. She has been a part of one of South Africa's largest financial institutions, Standard Bank, for more than five years working as one of the senior product designers creating designs for iOS, Android, and web products. She is meticulous and passionate and works with a user-centered design approach.
Work Experience
2013 - PRESENT
Design Lead
Standard Bank
Worked as a UI and UX designer and was responsible for the insurance products (iOS and Android) including creating a fully digital claims process from beginning to end.
Designed a payback/settlement feature for motor and vehicle assets lending products.
Migrated an independent staff-facing, client management features into the digital banking platform for international offshore banking.
Worked with a team establishing the design system for the bank.
Ran multiple user tests including qualitative and quantitative, AB testing, and validation testing.
Led the design of a robust customer web platform.
Technologies: Adobe Illustrator, Adobe Photoshop, Adobe InDesign, InVision, Sketch
2010 - 2013
Freelance Graphic Designer and Photographer
Freelance
Designed multiple brand identities resulting in branding and corporate guidelines.
Crafted print collateral including logo designs, color theories, packaging, and brochures.
Photographed food for Easyfood magazine based in Ireland.
Photographed and designed Jade Corporate Clothing's fashion brochure.
Worked on product, food, people, and travel photography,.
Technologies: Adobe Illustrator, Adobe Photoshop, Adobe InDesign
2008 - 2010
Senior Graphic Designer
Global Mouse
Produced campaigns for Discovery Health; these included designs for the layout, posters, banners, and for the web.
Led photoshoots for campaigns.
Created concept designs.
Crafted activation and packaging designs.
Technologies: Adobe Illustrator, Adobe Photoshop, Adobe InDesign
Education
2008 - 2010
Diploma in Graphic Design
City Varsity - Johannesburg, South Africa
2006 - 2008
Diploma in Photography
National College of Photography - Johannesburg, South Africa
2000 - 2004
High School Diploma in Arts
National School of the Arts - Johannesburg, South Africa
Certifications
DECEMBER 2007 - PRESENT
Professional Photography
National College of Photography
JULY 2006 - PRESENT
Express Course
National College of Photography
JUNE 2006 - PRESENT
Intermediate Course
National College of Photography