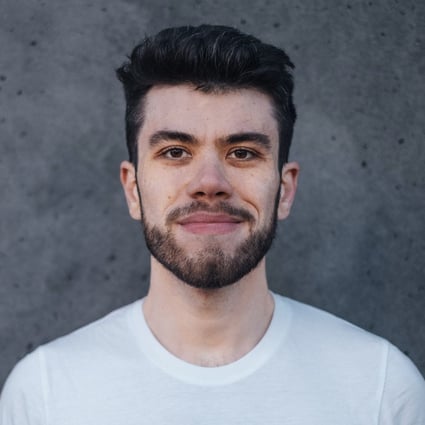 Adrian Ciulei
Designer
Toptal Member Since
August 21, 2019
With experience leading in-house branding teams and working with startups of all sizes, Adrian will ensure an aesthetic and functional representation of the design language on all fronts. His multi-disciplined background means Adrian can lead a project from the discovery phase to the design and implementation. Adrian's design process shines through with his well-researched solutions, which result in successful projects with both global and local players.
Work Experience
2017 - PRESENT
Co-founder | Brand Designer
studio~humm
Created and designed the interface and launched an Android parking app from scratch.
Designed various digital assets and collateral for multiple EMEA-based enterprise clients.
Rebranded the employer branding presence of a large European retailer.
Rebranded and created the website for a payments consultancy company from Berlin.
Designed the UX and UI of a banking platform and worked with their developers for the design handover.
Developed a new visual identity and website for a venture company from Germany.
Built-up a package of digital assets and various pitch decks and presentations for a Berlin company.
Technologies: CSS, Digital Design, Brand Design, Visual Design, Mobile UI, InVision, HTML, Webflow, Sketch, Adobe CC
2015 - 2017
EMEA Design Lead
Oracle
Delivered over 300 design and branding projects with 1,500+ individual deliverables ranging from web assets, infographics, video editing, website design, animations, and campaign branding.
Built an internal design team that soon expanded into multiple positions across other lines of business.
Offered on-site design support and consultancy at Oracle's largest London and San Francisco conferences.
Produced over €400,000 in content value as a rough estimate.
Established real progress in educating our campaign leads by holding five design training sessions on the Oracle brand and its visual identity.
Empowered the local team and the regional marketing stakeholders to create their own assets by offering them 30 easy-to-use templates.
Reduced the overall asset turnaround time by creating a seamless communication and briefing model.
Strengthened the relationship with the global brand team in San Francisco and worked with them on some brand initiatives.
Technologies: CSS, Brand Design, Visual Design, HTML, Adobe Audition, Adobe After Effects, Adobe Photoshop, Adobe Illustrator
2014 - 2015
EMEA Graphic Designer | Branding Coordinator
Oracle
Delivered 50+ branding campaigns across EMEA while carefully adapting the visual language to the region's cultural and social specifics and target groups.
Improved Oracle's employer branding presence in online and offline mediums towards becoming the #1 most desired employer in many key markets.
Generated hundreds of custom designs for our campaign and event efforts while adhering closely to the Oracle brand guidelines.
Created consistent and scalable branding for our major campaigns and initiatives across EMEA's most important markets.
Improved the quality of work and how the brand design was seen within the recruitment organization.
Set the foundation for a strong design and content team within the EMEA employer branding division—team. Later, the team grew to over ten members, working on global projects.
Technologies: CSS, Brand Design, HTML, Adobe Dreamweaver, Adobe Audition, Adobe After Effects, Adobe Photoshop, Adobe Illustrator
2014 - 2014
Branding Specialist
Bookster
Worked on communication campaigns for the new website launch.
Designed digital and print assets for the startup.
Created and implemented various email marketing campaigns.
Worked with the lead UX designer to continuously improve the website's functionality.
Technologies: Adobe After Effects, Adobe Photoshop, Adobe Illustrator
2012 - 2013
Design and Brand Consultant
Visual Playground Design School
Organized a design-and-illustration school for young, aspiring designers.
Collaborated with the lead designer in creating promotional assets for the project.
Supported the relaunch of the new website and reached a nation-wide audience with our marketing campaign.
Technologies: Adobe After Effects, Adobe Photoshop, Adobe Illustrator
Education
2012 - 2015
Bachelor's Degree in Business Management/Administration
Bucharest University of Economic Studies - Bucharest, Romania
2012 - 2013
Completed Courses in Graphic Design
Visual Playground - Bucharest, Romania