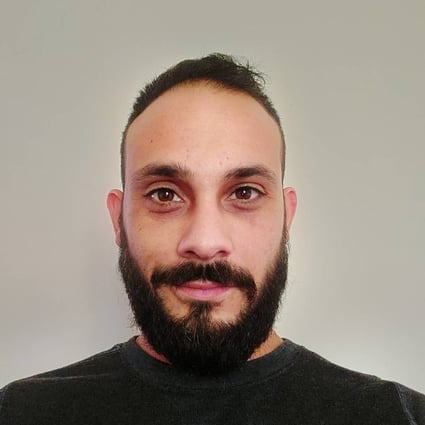 Imre Guaglianone
Designer
Toptal Member Since
February 24, 2021
Imre is a professional experience designer with extensive experience managing all stages of a product. He proved to be instrumental in the development of new ideas and technologies with delivering practical solutions to real-world problems. He has good research capabilities, together with outstanding competence in synthesizing user needs. His goal is to create elegant and intuitive experiences by incorporating user insights, business requirements, and technical constraints.
Work Experience
2020 - 2021
Head of User Experience
Tembeza International
Maximized business profitability by preparing UX principles for the whole company.
Reduced the time to go live for products applying the design sprint process.
Cut off about 30% of development costs using design sprint.
Enhanced operational efficiency by leading the front-end team in an Agile environment.
Applied Google Oxygen guidelines to set team goals to align efforts, communicate objectives, and measure processes.
Empowered the team's members to grow and develop by making learning a part of everyone's job.
Examined team effectiveness and how to foster psychological safety.
Technologies: Google, Oxygen, Google Design Sprints, Design Sprints, Google Tag Manager, Google Analytics 360, Hotjar, UserZoom, Talebook, Figma, Distributed Team Management, Team Management, User Research
2019 - 2020
Lead UX Designer
Tembeza International
Designed a design system to unify the product's design across all the distribution channels to carry out the best possible benefits.
Increased business profitability by spearheading the design of a new UI for web and mobile products.
Championed the fusion of the consumer experience through the development of UX culture.
Technologies: Google Design Sprints, Design Sprints, UserZoom, Talebook, Figma
2019 - 2019
Product Manager (User Tracking)
Genesis Global
Collaborated with business development, research and prototyping, and product management to define the next generations of business concepts and solutions.
Set the basics to allow user behavior tracking and analysis.
Designed performance dashboard able to track user metrics across 14 different brands.
Technologies: Google Data Studio, Google Optimize, Hotjar, Google Analytics, Google Tag Manager, Sketch, Jira, Confluence, Data Analytics, User Research, User Testing, User Behavior
2016 - 2018
Head Of User Experience and Front-end Development
Legolasbet
Produced the design for the first and second product versions by leading Agile team design efforts.
Supervised and guided Agile team development efforts, resulting in the successful launch of three verticals, including pool betting, sportsbook, and casino from scratch in one year.
Reduced stress and workload by applying Google design sprints.
Encouraged innovation by backing good employees who take smart risks.
Applied Agile and Lean methodologies at occurrence to keep team members on task, on schedule, and on budget.
Positioned team members to use their talents optimally.
Technologies: Google Design Sprints, Hotjar, Tableau, Google Data Studio, Google Analytics 360, Confluence, Jira, InVision, Sketch
Education
2006 - 2009
Diploma in Web Design
DIEFFE Academy of Professions—Job's Academy - Padova
2003 - 2006
Bachelor's Degree in Chemistry and Matter Chemistry
University of Bologna - Bologna
Certifications
AUGUST 2020 - PRESENT
Google Analytics Certification
Jellyfish Training
JUNE 2020 - PRESENT
UX Management: Strategy and Tactics Certificate (Top 10%)
Interaction Design Foundation
MAY 2020 - PRESENT
Human-computer Interaction (HCI)
Interaction Design Foundation
APRIL 2019 - PRESENT
UX Designer (Top 10%)
Interaction Design Foundation