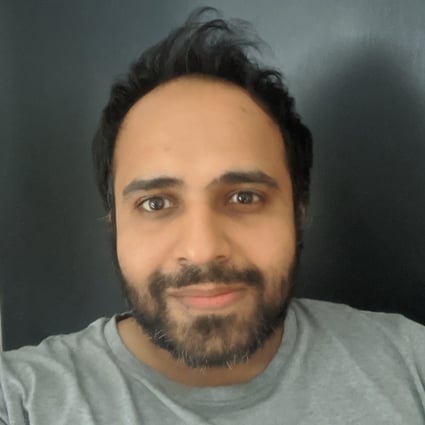 Tejas Bhatt
Designer
Location
Ahmedabad, Gujarat, India
Toptal Member Since
February 10, 2017
Over the last decade, Tejas has designed products for the top startup in India and some of the world's largest financial institutes. His main goal is to impact the lives of people by creating impactful digital experiences. In 2018, Froggipedia—an AR app designed by Tejas—won Apple's "iPad App of the Year" award.
Work Experience
2010 - PRESENT
Co-founder | Designer
3 Sided Coin
Crafted the design for a video-marketing tool that allows users to add advertisements on top of videos. The design was responsive so it would work on tablets and phones as well.
Designed a discovery platform for parents to find public toilets. Users could search near a location, or on a route, and filter the results by cleanliness, gender friendliness, and child-friendliness.
Technologies: CSS, WordPress, PHP, HTML
2013 - 2017
Co-founder | Designer
Uncommon
Co-founded India's first design collective.
Worked as a UX/UI consultant for startups in various stages as well as established companies.
Worked with companies in domains including finance, eCommerce, online education, digital publishing, analytics, social networking, and more.
Redesigned a personal investment tool targeted for novices as well as expert investors. This was a native app designed for Android/iOS that helps users set investment goals.
Designed a digital publishing platform for both the web and Android.
Technologies: Principle, Zeplin, InVision, Sketch
2010 - 2010
Business Analyst
Wells Fargo Financial
Translated business requirements into functional and non-functional requirements for the tech teams.
Managed and designed products as part of a team.
Researched user requirements and current usage patterns, and documented use cases and user flows.
Worked with the development and test teams to ship software.
Technologies: HP QuickTest Professional (QTP), Microsoft Project, Agile
2008 - 2009
Business Systems Analyst
Capital One
Developed platforms for various rewards programs as a BSA with company's loyalty service IT department.
Worked with bank's partnerships with MTV on offering new credit card targeted to younger demographics.
Technologies: HP QuickTest Professional (QTP), Microsoft Project, Agile
Education
2004 - 2006
Master's Degree in Electrical and Electronics Engineering
California State University, Sacramento - Sacramento, CA, USA