Trusted by leading brands and startups
Attributes of a Successful Toptal Developer
Able to Ramp-Up Quickly
Toptal engineers hit the ground running, and are able to get up to speed quickly in understanding the client's needs.
Adaptable
Our developers quickly adapt to the client's schedule and management style; this includes adjusting to their time zone and working hour preferences as needed.
Responsive
Toptal developers pride themselves on responding quickly to the client and to the needs of their team. Even though operating in a remote environment, they're available live and communicate via the client's preferred channel (e.g. email, Zoom, etc.).
Reliable
Our engineers understand the importance of establishing and maintaining a strong relationship with their client, and thus are always consistent in their daily workflow, giving clients advance notice of any time away.
Proactive
Toptal engineers know to update clients regularly on their progress, as well as any potential issues or concerns. Because of their expertise, they're able to identify bottlenecks before they happen and suggest solutions.
Articulate
Toptal developers are not just technically savvy, but are also well-versed in communicating with clients in clear and concise English. As a result, clients are comfortable in collaborating with them, and delegating work appropriately.
Efficient
Toptal engineers are passionate about their client's business, and work with speed and efficiency to get the job done as quickly as possible, while delivering with the highest quality.
Team Player
While Toptal developers are often asked to work on a very specific part of a project, they understand that they're a core member of the client's team and will work with others to facilitate project advancement.
Continually Improving
While our developers are the best of the best, there are always new skills and methodologies being introduced, and Toptalers are continually looking for opportunities to enhance their skillset.
Our Pool of Developers
We set the bar high, and our developers are, above all else, consummate professionals. Our clients expect the best, and we know that's what we're offering them.
Full-time Engineers
Our full-time roles for engineers are generally 40 hours a week. We always recommend clarifying expectations with clients upon project start.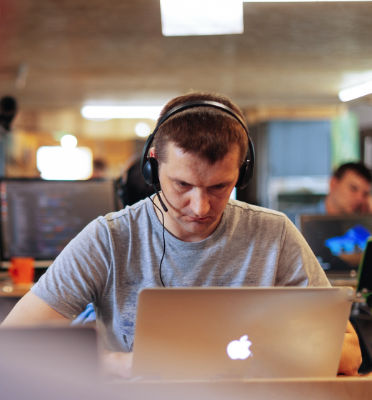 Part-time Engineers
Part-time engineers at Toptal can have varied work hours and schedules, but generally work at least 20 hours a week. Here too, clarify expectations with clients upon project start.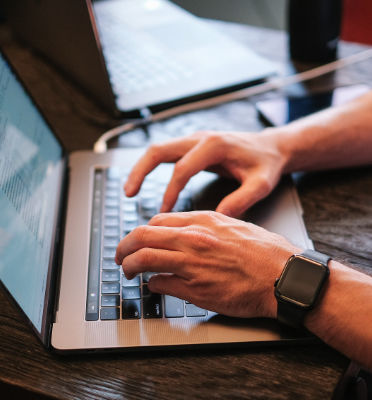 Hourly Engineers
Developers working on an hourly basis have widely varying work hours and schedules, with no weekly minimum.
Why Top Freelancers Choose Toptal
Jobs Come to You
Jobs Come to You
We vet each client opportunity and match you with the job postings that suit your preferences and skills, but you'll always have the freedom to choose.
Work from Anywhere
Work from Anywhere
With Toptal, you set your own hours, and as long as you have a laptop and some wifi, you'll enjoy the flexibility to work remotely wherever, and on your own terms.
Competitive Salary
Competitive Salary
Set the rate you want and enjoy a steady stream of income without the overhead. We handle all billing and invoicing directly with clients, so you can focus on your engagements.
Top Clients
Top Clients
Pick from the most interesting engagements offered by top companies, from the Fortune 500 to Silicon Valley startups, and unlock access to industry leaders with part-time or full-time positions.