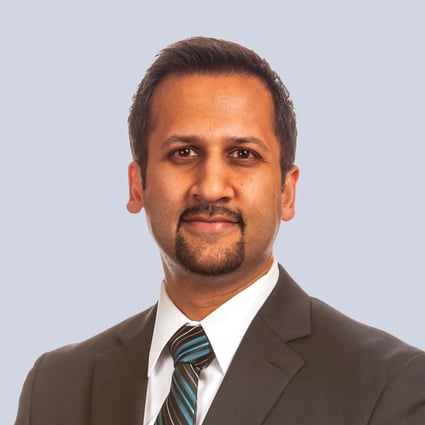 Rohit Srivastava
Product Manager
Location
Chicago, IL, United States
Toptal Member Since
September 4, 2021
Rohit brings over 20 years of business and technology consulting experience, emphasizing customer insight, digital transformation, complex delivery management, and mergers and acquisitions (M&A). He also has solid expertise in diligence and pre- and post-close integrations. Rohit has a proven track record of developing and delivering mission-critical programs across various industries, including M&A, financial services, and media and entertainment.
Work Experience
2020 - PRESENT
Managing Partner
Vertigo Advisors
Developed and executed a customer insight program for a mid-market services company to improve engagement with customers resulting in improved delivery and new revenue opportunities.
Drove the product strategy and rationalization process for three PE-backed government services clients planning to integrate their application suites for new growth opportunities and operational improvement.
Executed about 45 buy-side IT diligence assessment and process for mid-market private equity firms ranging in the healthcare, manufacturing, and financial services industries.
Liberty Advisor Group
Led multiple technology transformational programs for clients such as American Express and Aptiv while focusing on business outcomes tied to revenue growth.
Executed both buy-side IT and commercial diligence for mid-size portfolio companies, as well as the post-close technology integration planning and strategic roadmap definition.
Developed a customer experience program for Liberty that was dedicated to driving revenue growth through improved quality in delivery and additional touchpoints with all of our senior clients.
Increased customer satisfaction through the CX program which included executing over 120 CX interviews across 45 clients and identifying client relationship changes that led to a 3% increase in Liberty's NPS score.
2001 - 2014
Senior Manager and Director
Accenture
Created and established technology centers of excellence (CoE) for clients that include creating a transformational roadmap and establishing demand plans, resource management plans, and an effective communication approach.
Managed and guided over 50 person teams of onshore and offshore technical resources, including the management of gathering requirements and providing standardized testing and analysis.
Facilitated interviews with key stakeholders related to IT strategies, methodologies, and software development disciplines, including defect management, automation, and configuration management.
Engaged and managed senior client relationships through complex global technology delivery initiatives.
Improved high-level communications between development, QA, management, and design teams to gain "buy-in" from all stakeholders in process improvement projects, which are designed to lower cost and increase efficiency.
Project History
Customer Insight and Success Program
Led the design and development of a structured customer insight and success program for services-based companies.
The customer insight and success program was developed to identify growth opportunities and improve quality for services-based companies through a structured series of customer touchpoints executed by an objective third party.

I was responsible for the development of this program—and our approach was to design a standard methodology consisting of defined program tools and measures to deploy across select customers that met key growth measures.

The program resulted in improved customer satisfaction, targeted marketing improvements, and new market wins for the professional services organization.
Education
1998 - 2000
Master's Degree in Information Technology
George Washington University - Washington, DC, United States
1996 - 2000
Bachelor of Business Degree in Marketing and Information Systems
George Washington University - Washington, DC, United States
Certifications
SEPTEMBER 2018 - PRESENT
Blockchain Strategy Program
University of Oxford